I joined https://www.torum.com/ more than a month ago and since TORUM is gaining momentum these days after the Brave Browser TORUM Add Campaign I decided to share my thoughts about the TORUM ecosystem.
Before I start I want to state that I am currrently working with the TORUM team as an ambassador but this review will be an honest one. I will speak sincere and I will not hide what I do not like about TORUM.
Let's gooooo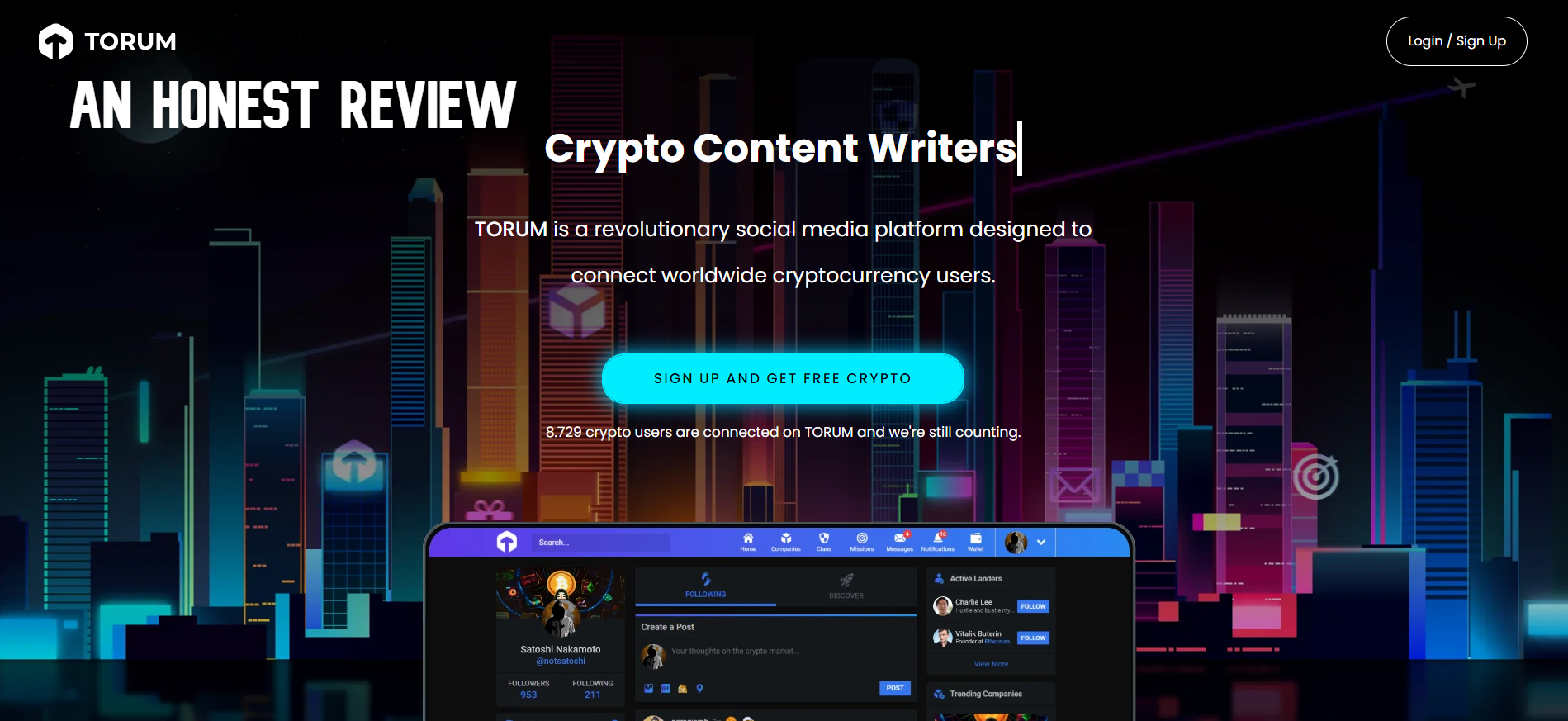 As you can see in the image above, TORUM is a revolutionary social media platform designed to connect worldwide cryptocurrency users but that's not all! TORUM is aiming to disturb the cryptocurrency scene and offer something completely new to every crypto lover out there.
Learn more about TORUM at my previous #LeoFinance post :
---
Pros
User Interface (UI)
TORUM's UI is a combination of both Facebook and Linkedin and it looks pretty damn awesome if you ask me!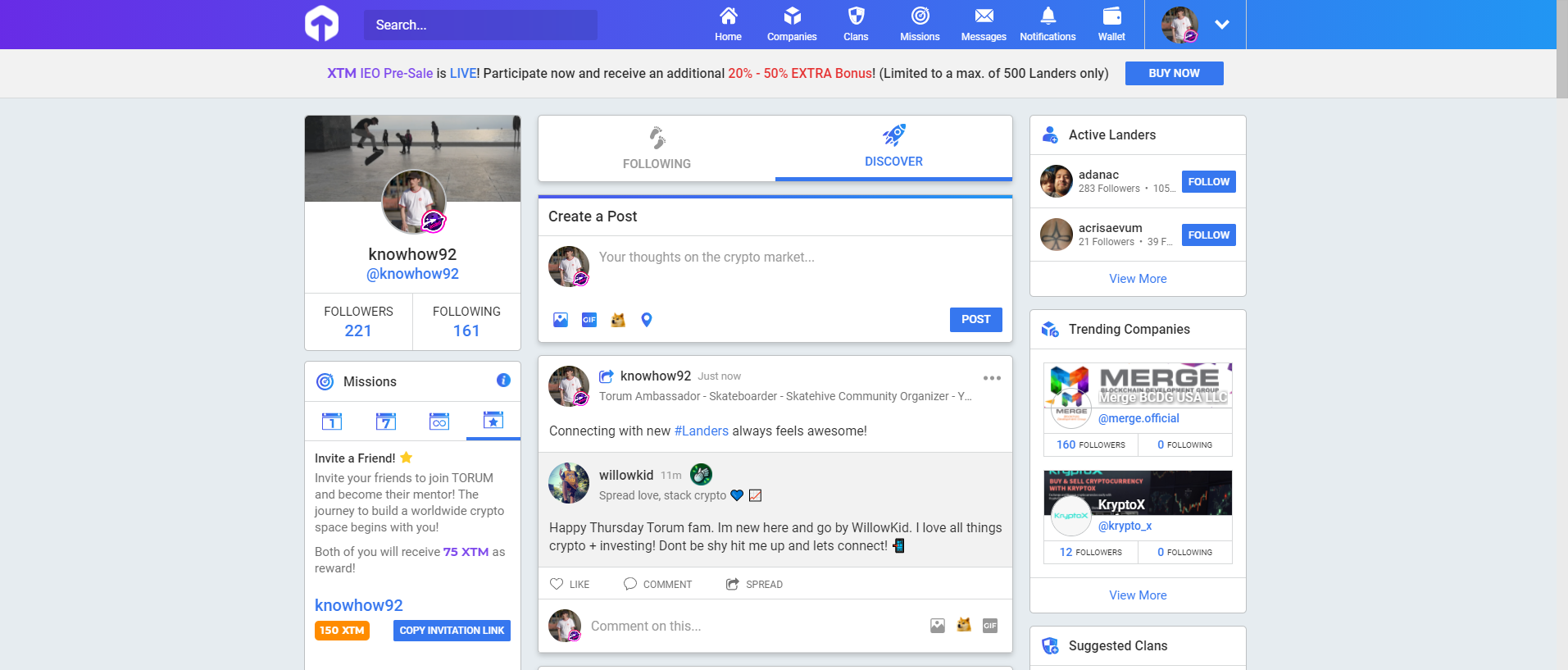 Everything is pretty straightforward as far as navigation goes! You can easily "Share Your Thoughts" and earn #XTM as tips with just a click as well as "Discover" new posts and connect with people.
You can also follow "Companies" and "Clans" you are interested in with a few clicks. There is no need to have knowledge about blockchain tech or crypto to use TORUM. The only thing you'll need to be able to enjoy TORUM at 100% is curiosity and that's because there are a ton of awesome features on this platform!
#XTM Earnings
The TORUM community is really supportive and earning XTM for your posts is quite easy, especially now in Private Beta. Users love tipping high quality posts with #XTM and so do I! It's very easy, fast and you know that you'll make someone smile when you send him some free crypto.
Refferal Program and Missions
TORUM has one of the most rewarding refferal systems I have ever seen! 150 #XTM are split in between refferrer and the new user (75 XTM each) as long as they verify their account!
After signing up, users can also complete their Daily, Weekly, One-Time and Special Missions and earn even more #XTM.
Check out how much #XTM I've earned the past 45 days just by reffering users, sharing my thoughts and completing my misions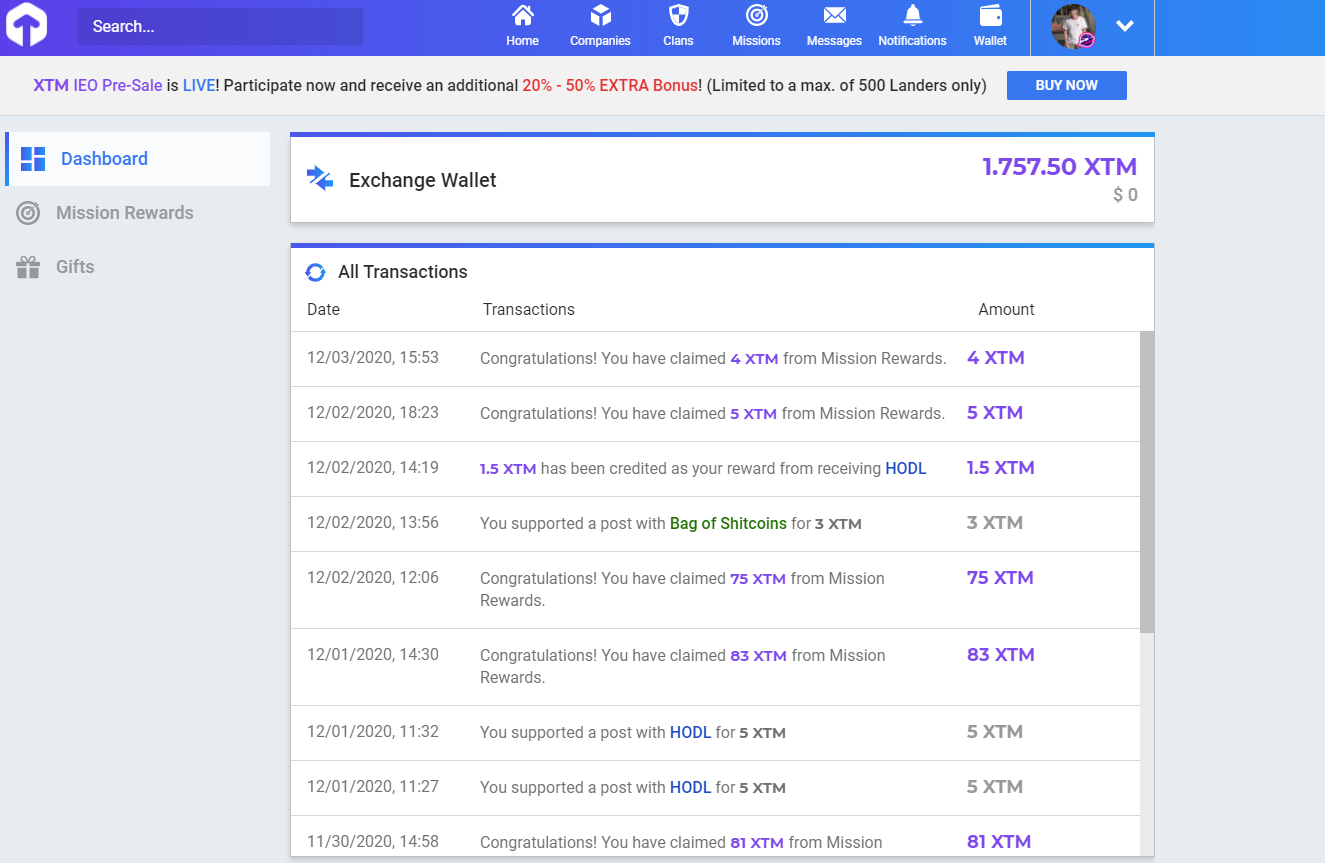 and more specifically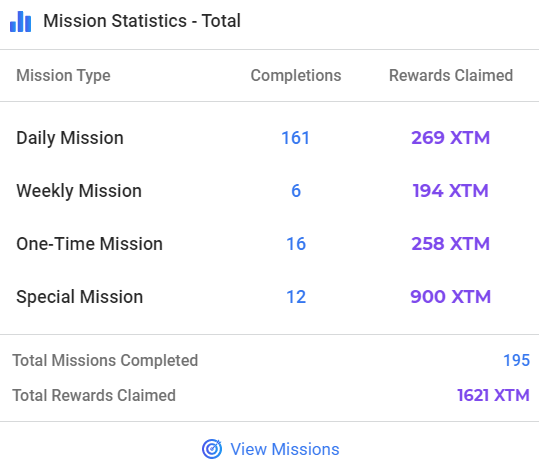 Not bad right? Now, you will probably wonder why my balance is 0$ right? That's because #XTM is still not tradeable on exchanges but it will be tradeable in Q1 2021. Better stack as much as you can ;)
Transparent Team
TORUM team is not anonymus like a ton of crypto projects out there and they engage with the community in a daily basis either by commenting on other peoples posts or by sharing their updates in their personal profiles! You can check out more about the team on https://ieo.torum.com/ as well as about TORUM's future plans.
By the way, we had an awesome chat with some members of the TORUM team yesterday on Zoom and decided to take a screenshot so we can share it in our social media!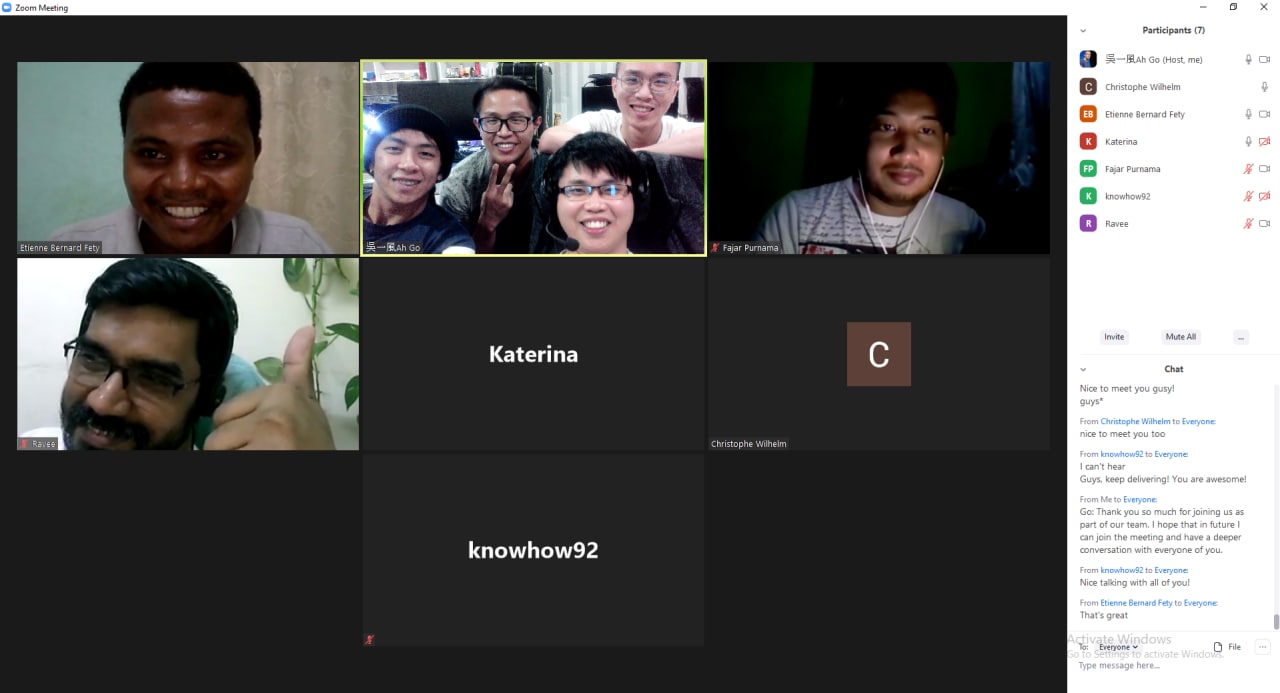 ---
CONS
Slow Loading Speed
Loading speed on TORUM is slow sometimes. It's not that bad but it sure is a pain in the ass when you are in a hurry! I guess that is to be expected since the project is new. Good news is that TORUM team is working on this and testing out new methods so they can fix it! I'm sure they'll be delivering soon, as always!
Plagiarism
Plagiarism is a problem most social media platforms face these days! I've seen a lot of plagiarism on TORUM and I try to report every single one of those bad actors to the team! Cleaning a platform off plagiarism and bad actors is not that easy but I am sure we'll get there really soon!
---
What's you opinion about TORUM guys?
Is there anything else you want to add in the "PROS-CONS" list I shared with you? I really appreciate valuable feedback and so does the TORUM team! Feedback is essential for every project so I will be more than happy to transfer your thoughts back at the TEAM.
If you haven't yet signed up on TORUM then you can sign up through my invitation link and we'll both earn 75 #XTM when you verify your account :
---
Earn Crypto For Your Content (Affiliate Links)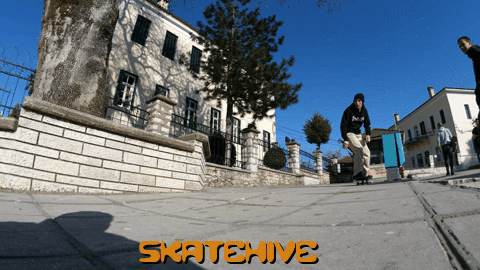 Find me Here
🏡 Hive: https://www.peakd.com/@knowhow92
📹 Youtube : https://www.youtube.com/channel/UCJTNnvAHca8jcxaBpWn-bzA
📱 Twitter : https://twitter.com/theocharis_ch
☀️ Lbry : https://lbry.tv/@knowhow92:d
📷 Instagram : https://www.instagram.com/haris_housos/
☕️ Ko-fi : https://ko-fi.com/knowhow92
Posted Using LeoFinance Beta