Thursday, October 20 at 4pm EDT
Cross-Chain Roundtable with Tezotopia and Wombat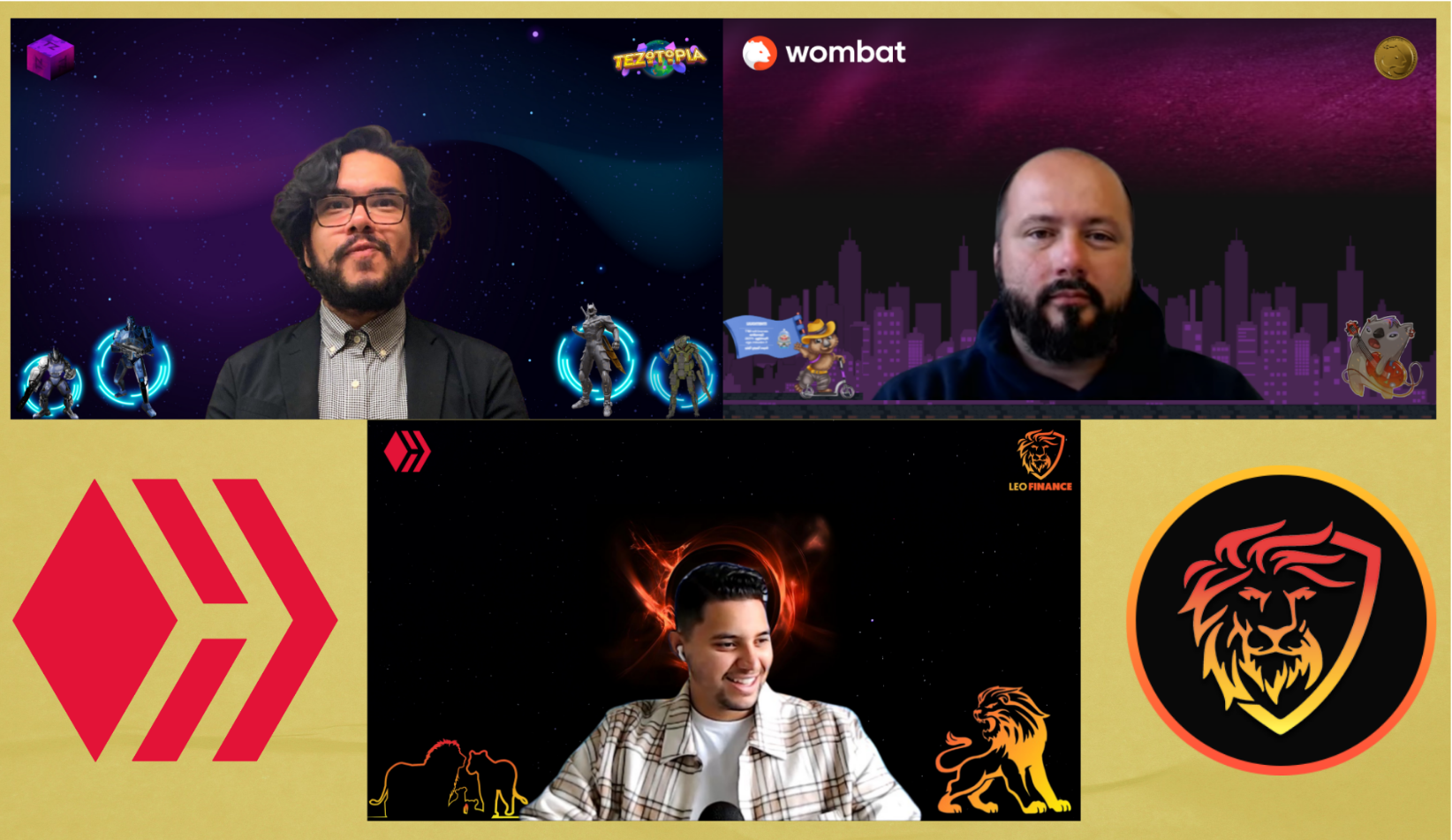 This Thursday at 4pm EDT @khaleelkazi is hosting the founders of Tezotopia and Wombat from for our second LeoFinance cross-chain roundtable, and we'd love it if you tune un and join us on the Leo discord server.
This is an initiative that strives to generate meaningful conversations between DAPP founders from other blockchains and the Hive Blockchain.
These roundtables will happen weekly, and the idea is to bring attention to worthy projects on other blockchains and at the same time, let other communities know about the dapps built on top of Hive while having three founders talk about the cryptospace, the markets, the founder's journey, finding alpha, sharing experiences, and pretty much talking about everything related to blockchain technology, its use cases and how to build a successful DAPP.
The dapps will be mentioned but this roundtable's purpose is not to only shill, but to have meaningful and educational conversations for all of our audiences combined and at the same time, expand the reach our projects have with a cross-chain episode collaboration and in the end, strive to create collaborations and see how can leverage what each project has to offer in order to grow all of our audiences.
The idea of having different blockchain-based project founders is to provide the audience different points of view and experiences from founders that have different paths, obstacles and roadmaps.
The format of the roundtable is as follows:
Moderated CEO style roundtable discussion.
Topic: "Building during a bear market". The conversation will give way to other side topics related to the main one.
Duration: 2 hours.
Agenda:

3 minute intro for each founder.
Roundtable - 1 hour.
Open discussion - 20 minutess.
Q&A - 20 minutes.
Wrap up - 10 minutes.
Streaming the episode live
You can listen to the episode on Discord, Twitter and Youtube.
The Q&A section will take questions asked on the Leo Discord server or posted directly on Threads using the tag #leoroundtable.
We will pick the best 3 questions and those who asked them will receive 100 Leo.
We hope to see you tomorrow! The date is Thursday, October 20 at 4pm EDT!
Posted Using LeoFinance Beta
All the rewards from this post will be used to sponsor community driven initiatives, so spare a vote and reblog this so more people tune in tomorrow!