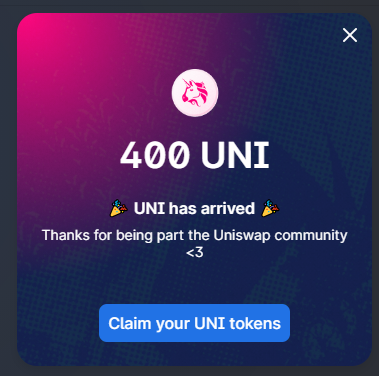 I just logged into my UniSwap account and saw I had 400 UNI available to claim.
The current price is $2.65 but it was over $3.60 when I first checked. It will fluctuate wildly as people sell their air drop.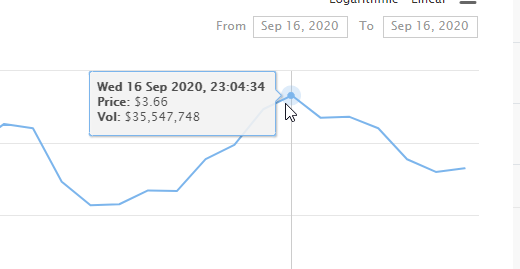 Keep in mind gas fees are through the roof right now, unless you pay a premium it will take a while to receive your airdrop.

I paid $17 fee and it is going to take over 5 hours, if it makes it through at all.
Update: Ended up taking about 1.5 hours.


Just login at http://app.uniswap.org and see if you have an airdrop waiting for you.
Posted Using LeoFinance