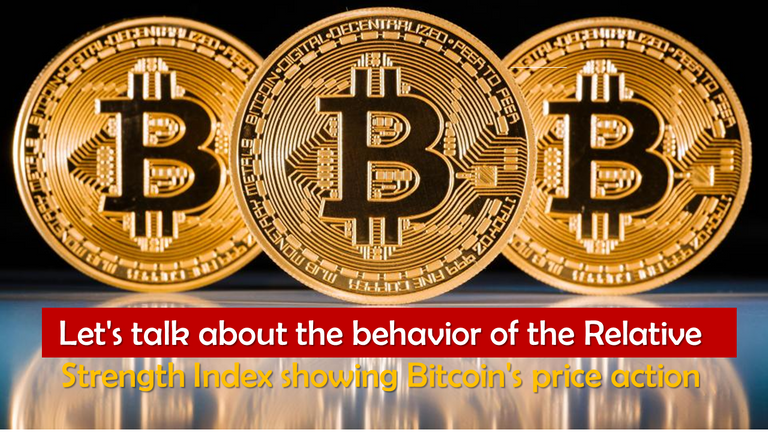 Hello dear friends and followers, we are sailing into a new week and the Bitcoin price action started the week above $24,000, this behavior has several readings and that is that the price action will probably try to test the $22,000 area again before bouncing back up.
When I say that the Bitcoin price may pull back and test the $22,000 area before bouncing back to the upside, this is if we take into account that Bitcoin last week touched the $25,000 area which was a check on bullish traders.
In this sense, for some analysts the $24,000 support zone looks relatively weak, this if we observe that in a daily chart the Relative Strength Index (RSI) shows exhaustion and congestion on the buyers' side, but nevertheless, since it is a daily chart, it can be intuited that the price can remain above this level for the rest of the week.
Therefore, if the price manages to stay above $24,000 this action that will somehow be interpreted as a bullish projection, so the bearish outlook for the Bitcoin price could be avoided for the remainder of the week.
Therefore, if on a daily chart the RSI manages to remain above the 60 line, it will be a good indication of an uptrend for the next few days, and if it loses this line it could trigger a series of massive sell-offs, which will undoubtedly generate a pullback of the price action to the $22,000 area.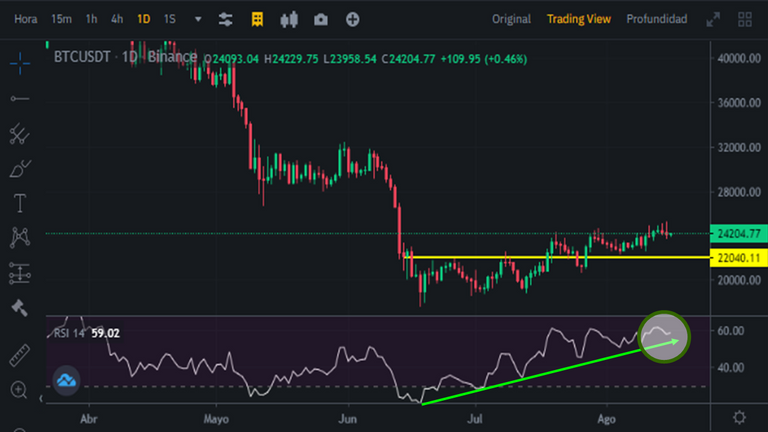 In conclusion, from my perspective the next moves in Bitcoin price action will be key, so, we must be patient and not rush to rule out any possibility of consolidation in the $24,000 area or an eventual pullback to $22,000.
I would like to know your opinion about what has been discussed here.

SOURCES CONSULTED
CointeleGraph.
Bitcoin price corrects after hitting a wall at a multi-month descending trendline.
Link

OBSERVATION: