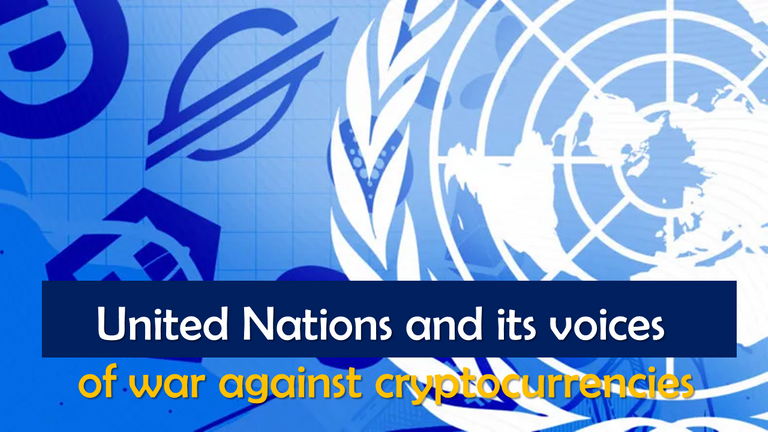 Hello dear friends and followers, this time I want to share with you some thoughts on what was said at the last United Nations Conference on Trade and Development (UNCTAD), issued a series of recommendations to developing countries, given the expansion of the use of Bitcoin and cryptocurrencies.
In terms of warfare, the United Nations has basically declared war on Bitcoin and cryptocurrencies, according to the titles of the main front pages of hundreds of news media about cryptocurrencies. In the aforementioned conference, the United Nations recommends curbing Bitcoin to avoid risks in developing countries, the question is: Has the traditional system guaranteed economic and financial stability to developing countries?.
The above question arises because the traditional economic and financial system is actually destroying developing countries, and even to the point of creating a cocktail of sanctions that only bring poverty and unrest to millions of people around the world.
Therefore, from my perspective, it is irresponsible for official UN spokespersons to make statements where they openly call on people to avoid adopting Bitcoin, claiming that if cryptocurrencies become a widespread means of payment and even replace national currencies unofficially, this could jeopardize the monetary sovereignty of countries.
In this sense, I believe that these recent statements from the United Nations contradict what they had previously announced where they recognized that cryptocurrencies work for remittances, so this new position is quite reckless and ill-intentioned.
To culminate, as an alternative to cryptocurrencies the United Nations suggests to the heads of states to provide the population with digital currencies from central banks or a fast retail payment system. I would like to know your thoughts on this new UN position on cryptocurrencies.

SOURCES CONSULTED
Unctad.
UNCTAD spells out actions to curb cryptocurrencies in developing countries.
Link

OBSERVATION: