Good day to all and good deals. For those who are interested, I post my view on the signal for the RSR\USDT pair: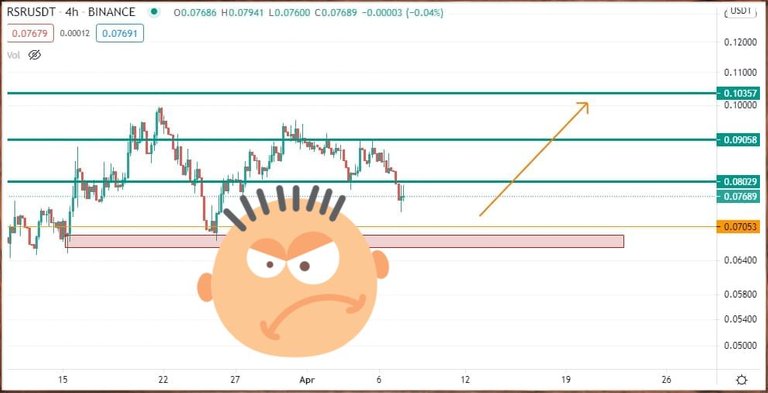 I observe the formation of a sideways trend on the RSR, I expect a correction to the resistance zone, a rebound and a further increase in the price to our goals.
👉 Entry point:0.07 $
Goals:
1️⃣ 0.08 $
2️⃣ 0.09 $
3️⃣ 0.10 $
I will not forget, of course, to set a stop loss.
This is not a tip or a call to action, but just my personal actions.
Posted Using LeoFinance Beta