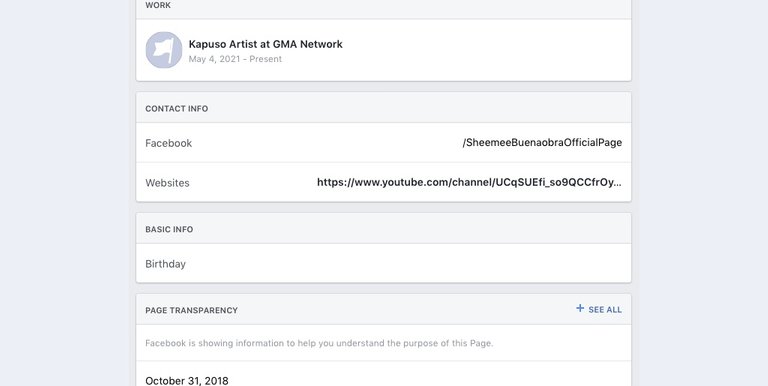 Congratulations Sheemee Buenaobra
     Since, I am not the official publicist so this may come to you as some sort of a fake news exposition regarding Sheemee Buenaobra. It is really a hard to make assumptions based on available information but it is also a given that the mainstream media will not touch this story even with a ten-foot pole. They are busy publishing stacks upon stacks of click bait stories just to stay relevant in this crazy world of writing. Just look at the snapshot above, if the picture is not enough to express a million words then I really don't know what will convince or persuade you that Sheemee Buenaobra is now going all in with the help of GMA Network Incorporated. If this is some sort of a trap then I will definitely be called a moron but if this is confirmed to be true then I just gave you the juiciest story ever.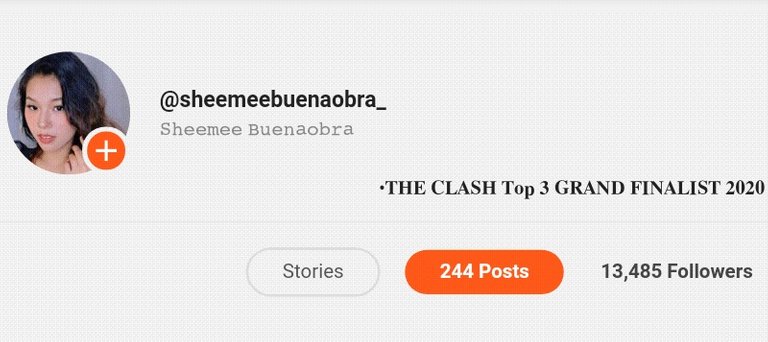 The Subtle Revelation
     If this is not enough evidence to convince you that she is officially a contract star of GMA Network Incorporated then I don't know what will convince you. This is an admission that she is no longer bounded by the non-disclosure agreement which she signed during and after the duration of The Clash Season 3 competition. She can freely state that she placed 3rd in the highly coveted singing competition. On some mobile devices this will not show up so please be reminded that I am not making this up. I just showed you a snaphot of her official Instagram account so if this turns out to be a trap then I really am a moron for taking the bait but if this is true then this is probably the first time that we are going to get the best chance to finally put a stop to the ongoing guessing game as to who were officially the Top 3 finalist last year. Look at that, she even changed her profile picture. Stay grateful is what she stated afterwards. Generation Z like her have this habit of being grateful all the time or being grateful forever. Don't worry for I am grateful forever that I am your pretentious publicist.

     The image above came from the Wikipedia page of The Clash Season 3. It is not stated as to who came in 3rd. It simply stated that three contestants were eliminated. Her revelation is indeed helpful.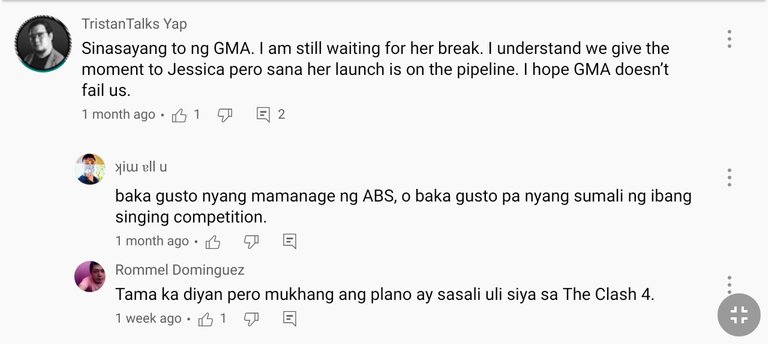 The Frustration That We Felt Was Felt By Most
     Seriously, this guy Tristan is a masterful genius since he knew all along that "we gave the moment" to somebody which is 100% statement of fact. Somebody in the network must have watched 200 Pound Beauty and has become a plastic surgery fetishist. They must have thought a transformation story will be a great way to create some buzz in the middle of a medical martial law. When people are lining up to get a decent hospital space they are talking about Rhinoplasty (very wrong move). By the way, I jokingly stated that she will join Season 4. So many people are feeling this way. The restlessness that we feel when we know that something was stolen. We wasted on one hand a natural beauty and then create an artificial beauty on the other to grab their (star builder) virtue signalling moment. Fin.
P.S. Please be reminded that these are my views, opinions and educated guesses as to what is happening with regards to Sheemee Buenaobra's present state and future career. Do not resort to blackmailing her through my exposition. This is my responsibility as a pretentious publicist and I have to carry the burden until the day I die. Do not blackmail her family as this is my responsibility. I am fully aware that the pen is mightier than millions of rods of gods so the only person that you should blackmail is the author of this exposition which is me. The proceeds, payouts and rewards of this post will all go to the HIVE FUND.
Posted Using LeoFinance Beta