The most expensive coin for the longest time now is the 42 Coin. It is currently ranked 1346th by Coin Market Cap and that is as of the time I am writing this piece. It is similar to Bitcoin for it has a very tight supply cap which is 42.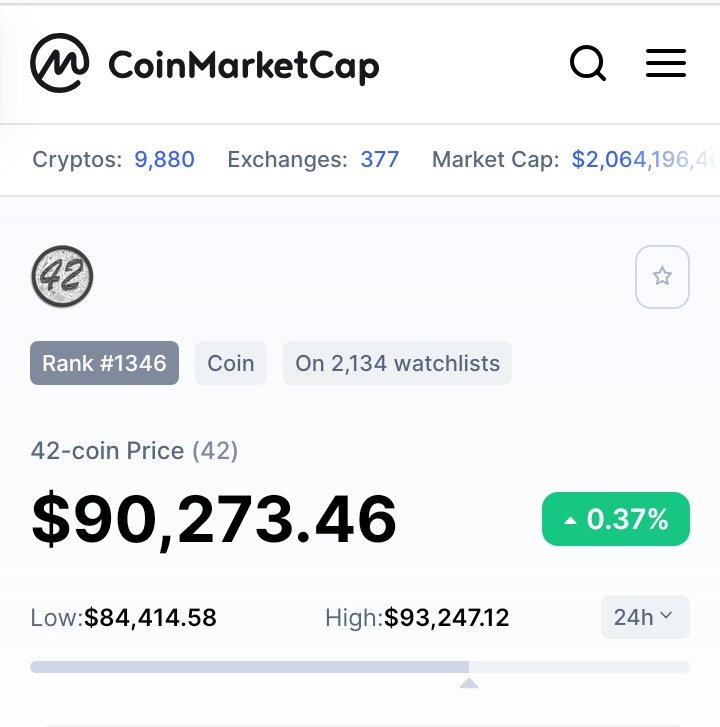 Right now it is twice the price of Bitcoin per unit coin. So, while everybody is busy with the Cult Leaders, the 42 Coin community is in silent Jubilee. Secretly laughing at the most stupid FUD that the ignoramus pundits will concoct on a regular basis to allow their stupid master to buy cheaper Bitcoins. The Ad Infinitum of India's stance on cryptocurrency is the favorite boilerplate tweet of the supposed Ministry of Truth. That is a very stupid move every single time they try to dazzle the brainwashed masses for in the 42 Coin community they do not care. Who cares about concoctions when a unit of your coin is worth 90K.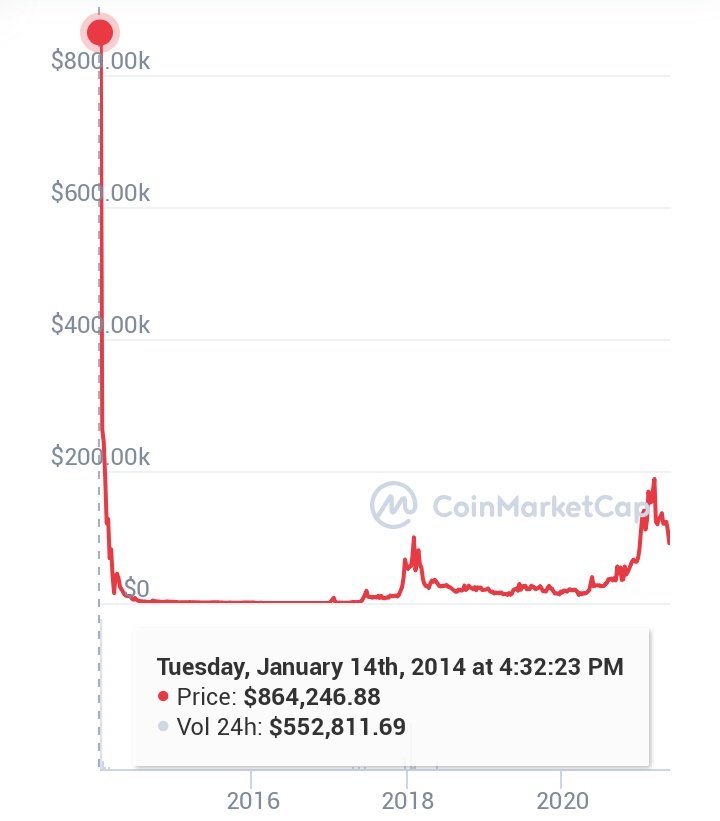 Technically it is worth well almost a million USD which was its all time high(ATH) more than 7 years ago. So if think that 1 million USD per unit Bitcoin is a figment of our imagination think again. I am not trying to over hype this coin for I really don't need to do so. Although, that is the unintended consequence of me writing about its achievement and merits. The research data and knowledge base about this coin is something that we cannot yawn about. Not in a million years. If you think that the Bitcoin supply glut is a huge problem think again. The 42 Coin community has managed to keep itself sane for 7 years now despite the psychological damage of dealing with 42 units of coin. Just think about it for a second, 864,000 USD per unit is more than enough to shock and awe the masses. But if you try to search for blogs about it, you will not find any. Nobody is shilling this coin and I wonder why. The community has turned itself into an organism that does not need shills like you and me for instance which is great if you are to ask me.
     What will we get out of this data. It is as if they are putting all of their eggs in one basket. They are confident with their wallets and they have their backups. They are somewhat holding the coins for future use or to hedge against popular boilerplate FUD. They are holding 4 million USD of 42 Coin in a single wallet which is a very scary thought. One wrong move and adieu 42.
Posted Using LeoFinance Beta