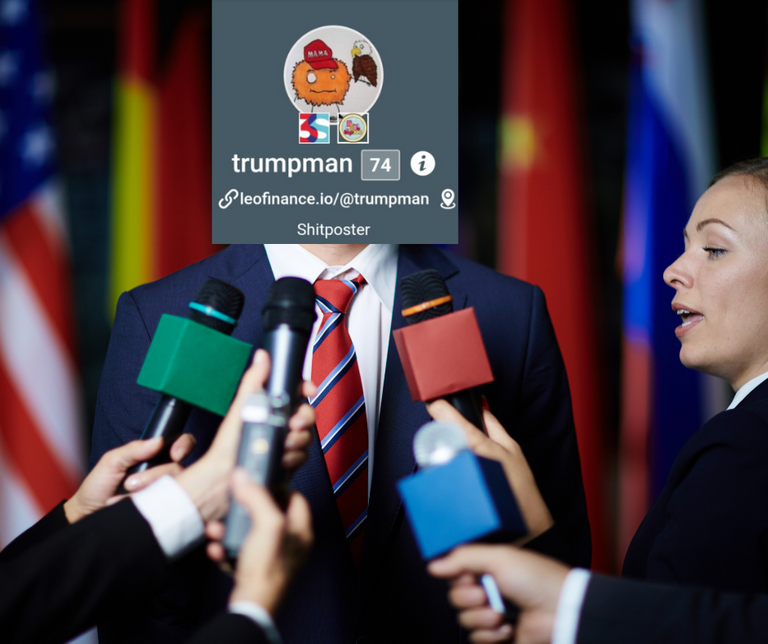 Trumpman My fellow dcitians, I am here before you today to address the cabinet leaks. It appears @summertooth and @dreamm have gone to extreme levels colluding with Russia to HACK my emails and leak sensitive information. You may or may not have heard that under my Presidency that Leom and Leomm may or may not be included as a card to mine Leo coins providing economic opportunities to ALL d.city and I can not confirm or deny these leaks. Any questions?
BJ: Mr @trumpman if you are elected president will you incorporate Leom and leomm into d.city?
Trumpman: All I can say is that I would be open to those discussions with @khaleelkazi and the fine citizens of d.city
Simone: Where do you anticipate the incorporation of Leom and Leomm take d.city and sim?
Trumpman To the moon
Andrew: are there any negatives?
Trumpman: No, just unhindered growth and moon landings
Andrew: Why would the Russians do this to you?
Trumpman: @cityhelper gave them all footjobs, his sexual preference for feet shouldn't be of anyones concerns. But how can he walk down the pillers of our beacon of democracy with seman stained feet? I'll let you decide. That's all from me for now.
Media frenzie, incoherent chatter and shouts of unity and support for Mr Trumpman
Not authorised by leofinance 666 to the moon
Posted Using LeoFinance Beta