There is currently a baby formula shortage in the United States.
Reading into the problem based on what is published by the FDA it seems like this is a problem that has been building for quite some time.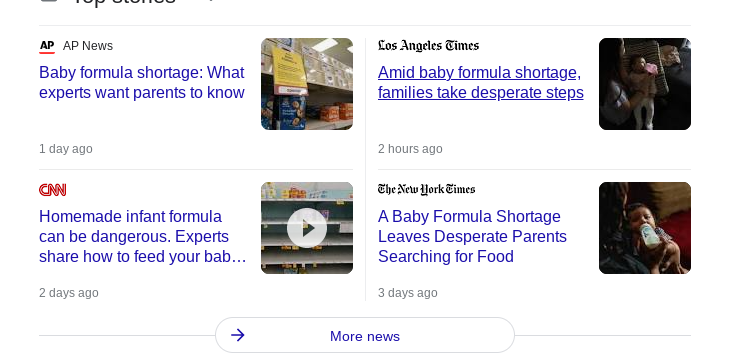 The recalls started in 2021
Certain products were recalled voluntarily by the company, but in February Abbott Nutrition halted production of baby formula completely.
They were in charge of nearly 40 percent of the baby formula generated in the US.
Baby Formula in the US is "in house" and made in the USA.
There still seems to be formula but parents are being forced to change brands
While this may not seem like a big deal, this can be dire for kids with allergies. Formula fed babies are not supposed to change brands as it often causes upset stomachs.
Babies are getting sick and parents are panicking.
The US government is stepping in and speaking to "major manufacturers" but really, reading the report on what they are "doing" about the problem basically translates to: "We know there's a problem, and we will watch the problem to make sure we don't exacerbate the problem with paperwork.
There is no forecast on when baby formula will be abundant again.
What do you think about this issue? Is it a centralization issue (too much trust in one major producer of formula), or is it just further proof that the US is headed for demise?
Posted Using LeoFinance Beta