Background
With the new reward system, I have started a new Splinterlands journey with an alt account starting from scratch to see how far it can progress.
Day 4
Usually I will split the gaming for the day into 2 parts.
Part 1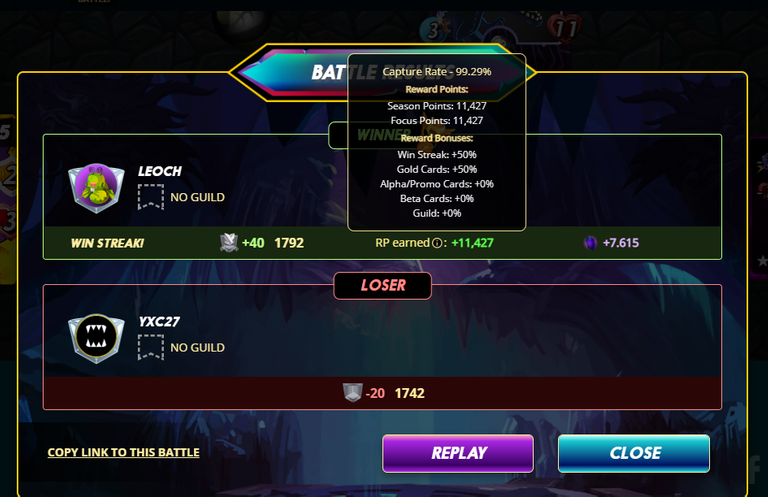 The first battle of day 4 started right with a win. I am able to get 11427 RP from the 1st match.


And what is the crazy thing is that with just 1 won match, I am able to get 11 daily bronze chests! Aint that crazy!!!
Do note that it is also because these are bronze chests but I am already playing at silver 1.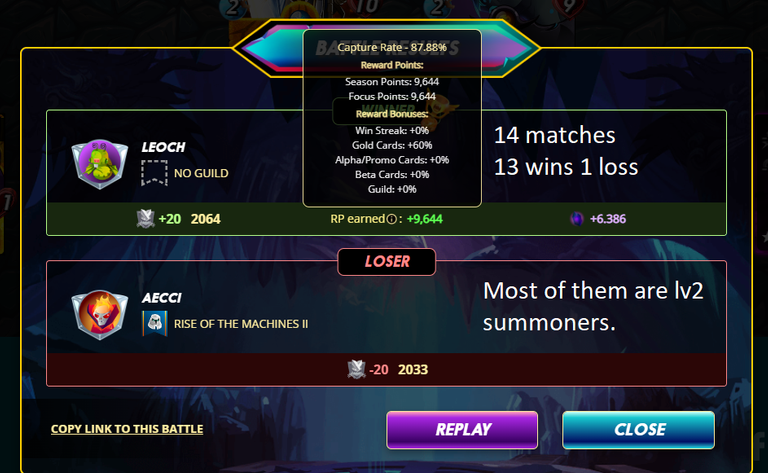 End of part 1, I played a total of 14 matches, with 1 loss and 13 wins. The main reason why I am able to win so many matches because almost all opponents use lv2 summoners. And yes, I lost to a summoner with lv2 only despite I am having a level 4.


And woa, I am now able to accumulate up to 25 bronze chest for the day!!! That is insane. You need to know that there are only 30 daily chests. You also need to know that the daily chest requirement had shot up to 28k Focus point/chest.
Part 2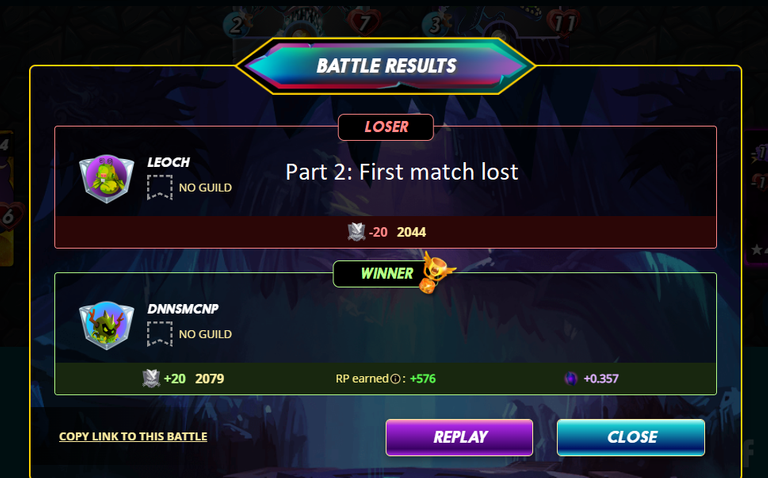 A bad start to part 2. My first match is a loss and my streak win bonus is gone.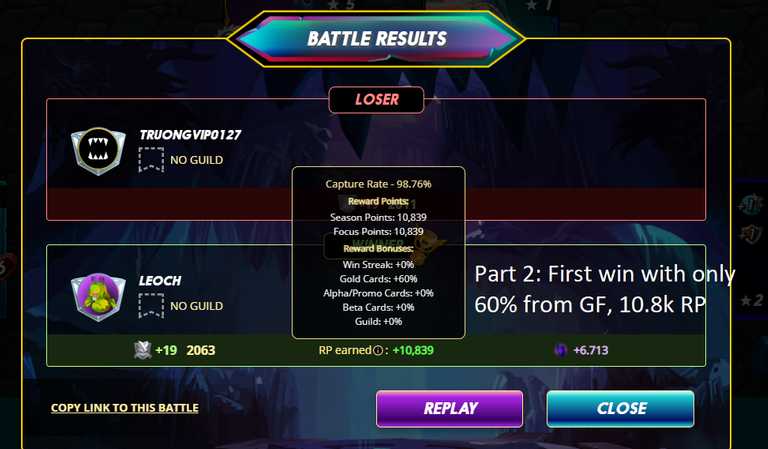 Luckily my 2nd match is a win. 10800RP for 60% card bonus. This is alomst the same RP as the 1st match of part 1 even without the win streak bonus. This is because my rating has already increase so higher base RP.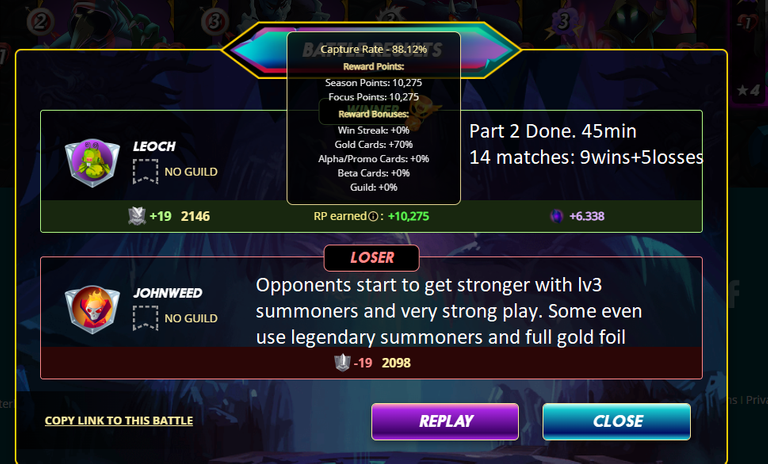 End of Part 2. It took 45 min to play the 14 matches. I got a total of 9 wins and 5 losses from there. Now you can see that my rating is already more than enough to go into gold league but I choose to remaining as silver, cause the higher league you go, the better the chest but also the RP requirement is going to be much higher. So if you are able to farm at silver and you have gold chests, you gonna take a long time just to farm a few chests. For now, I plan to have this acc at silver first. Hope I dont accidentally press another wrong button and advance to gold. Another key thing to take note is that now as I am way above the rating of silver 1, I am matching up with those in similar situation as me. That means, despite still in silver 1, but I am facing more lv4 summoners and not the usual lv2 summoners. I think this is a good arrangement so that people who dont want to progress with their overwhelming cards wont be able to go freely around abusing the others.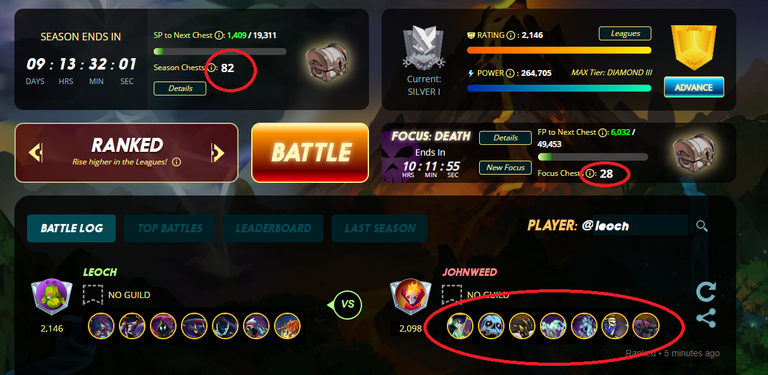 So at the end of day 4. I have a total of 28 chests for the day.
Actually I can force to go for the perfect 30 chests for around 10-20 more wins but that will make my ECR drop below optimal amount.
Rewards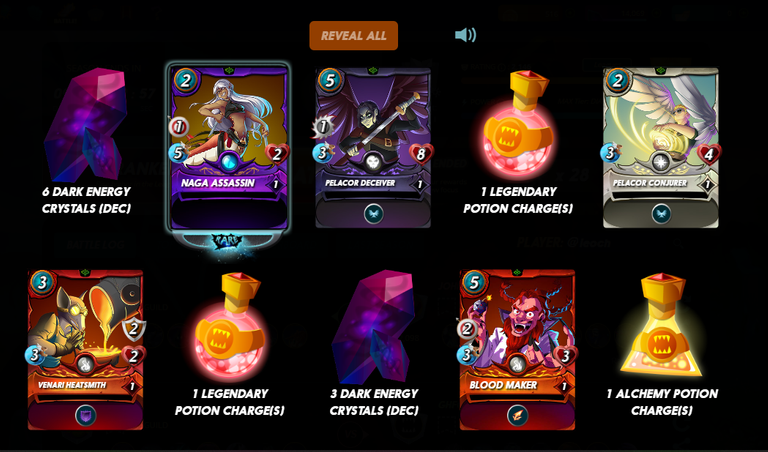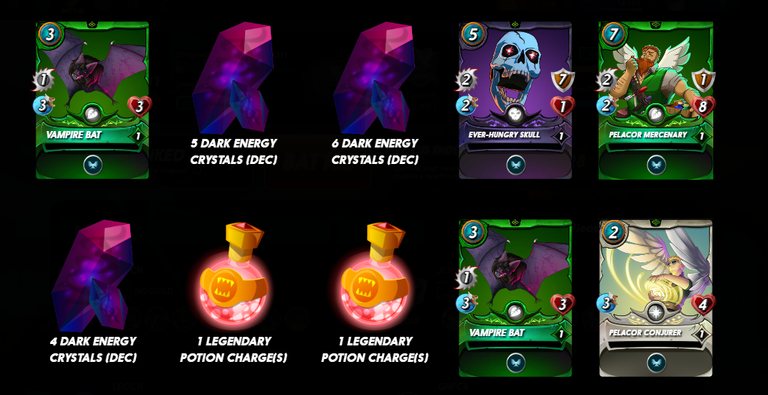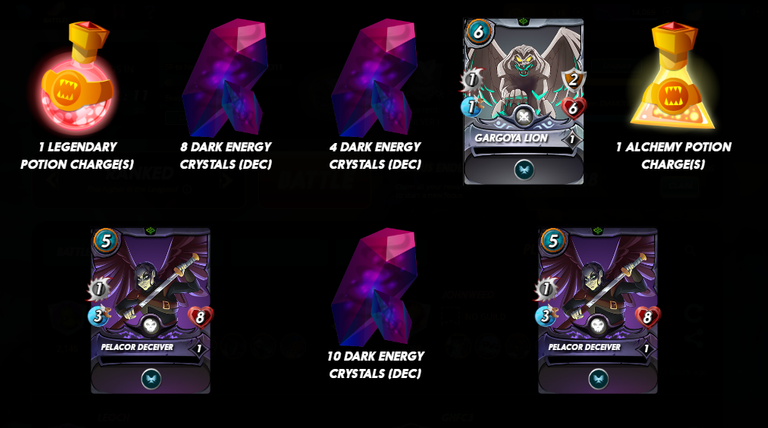 Day 4 Rewards: 28 chests for 12 common, 1 rare, 5 legendary potion, 2 alchemy potion, 46 DEC
Past Rewards
So far this is the past 3 days of rewards.
Day 1 Reward: 1 chest for 1DEC
https://www.1up.zone/@namelessnameless/journey-of-splinternoob-day-1
Day 2 Rewards: 12 chests for 3 legendary potions, 4 alchemy potions, 9DEC, 2 common 1 rare
https://peakd.com/hive-102223/@namelessnameless/2nd-day-of-splinternoob
Day 3 Rewards: 23 chests for 2 epic, 3 common, 2 legendary potion, 4 alchemy potion, a total of 157 DEC
https://peakd.com/hive-167922/@namelessnameless/splinternoob-day-3-and-going-even-stronger
Posted Using LeoFinance Beta