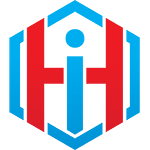 Hi there,
How's it going? It's NEO here. Got something interesting for you :)
Bit of info from official site:
A brand new project on the Hive-Engine eco-system that will change the way you think of crypto forever... And just like the name says....This is the first token that represents an index of the best performing tokens in the Hive-Engine market.
In the simplest way when you HODL "Hive Engine Index" token you're gonna get different Hive tokens that participate in this project. It was created by @blainjones & @jongolson. I've meet Jon Golson at SteemFest3 in 2018 and since that I just know that he is a very talented and motivated entrepreneur and creator. The amount of work he is doing through blockchain platforms and within crypto its insane. I have invested a bit in CTP too which is also Jon's project and it goes forward every day so that is why I have bought some "Hive Engine Index" token to check how it really works and can see first payouts already :))))))
But remember that I am not a financial advisor...
Website: https://he-index.io/
Hive-Engine: https://hive-engine.com/?p=market&t=INDEX
Leodex: https://leodex.io/market/INDEX
Enjoy & Have Fun.
Bless.
/NEO
Posted Using LeoFinance Beta