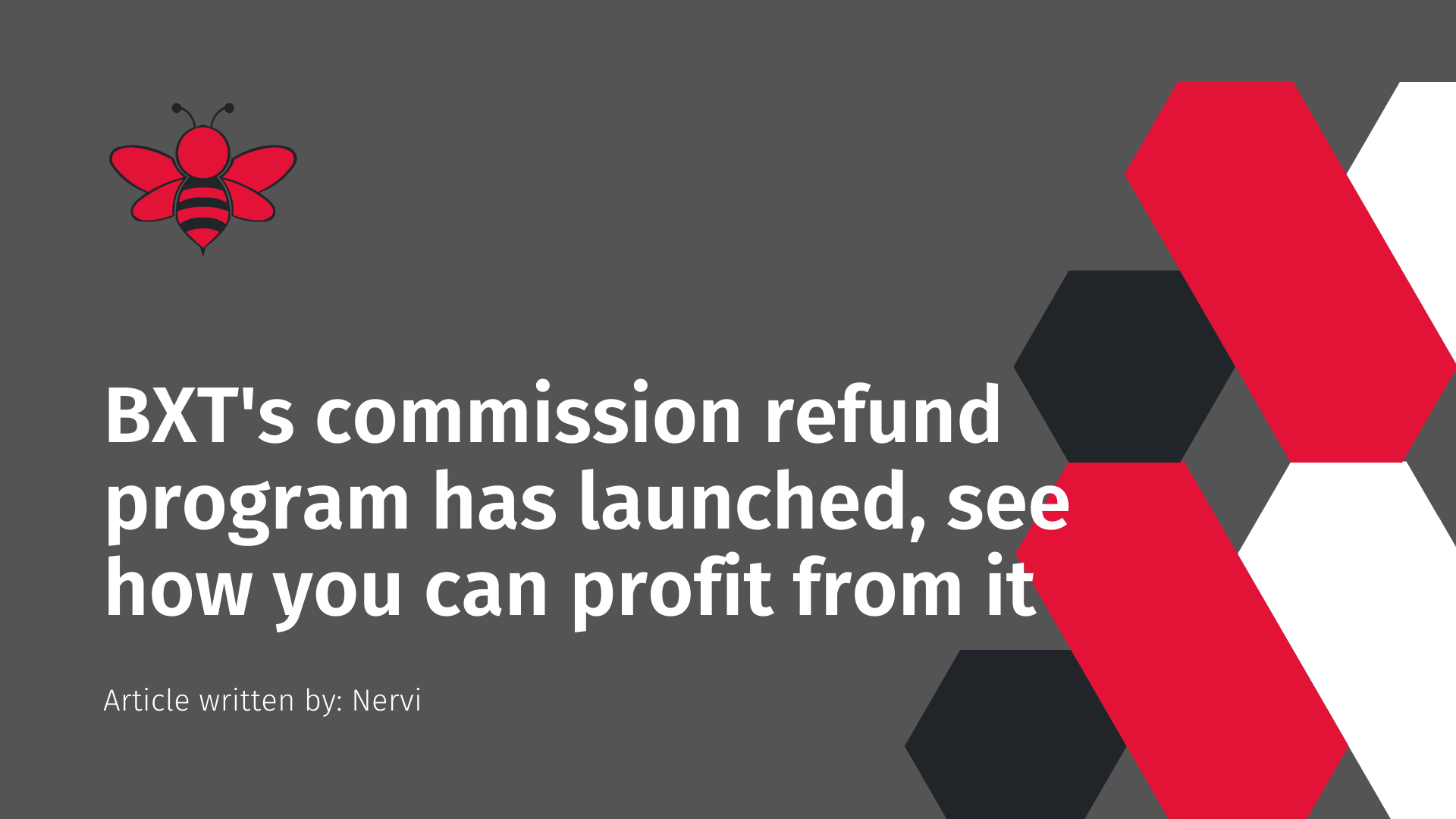 I have touched on BeeSwap more than once, a project that has evolved from initially just a HIVE and SWAP.HIVE exchange site into a large project supporting token exchanges, Splinterlands tokens support to the latest mechanisms associated with BeeSwap's native token, BXT. As of recently, we can benefit from another functionality offered by this site.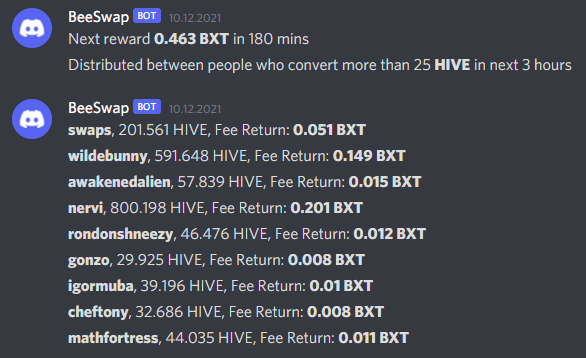 Commission refund for HIVE and SWAP.HIVE exchanges is the latest feature we can see on BeeSwap. As of December 9, for exchanging HIVE or SWAP.HIVE tokens through the BeeSwap interface we get a partial commission refund in the form of a BXT token. And here comes such a slowly self-propelling wheel, an idea that came to my mind today and which I will tell you about. But first let's explain what the fee refund is about.
Every 3 hours another pool of BXT is triggered which will be sent to people exchanging tokens. The requirement is a minimum exchange of 25 HIVE or SWAP.HIVE, what token is required to exchange depends on the liquidity of BeeSwap. This is meant to encourage users to balance the pool between the native Hive network token and the Hive Engine ecosystem token. The idea is really great because the user who exchanges tokens every day can be said to gain double benefit from using BeeSwap. The first benefit is, of course, the 4 times lower exchange fee compared to the TribalDEX interface. The second benefit is this latest fee refund program.
This is where a combination of the last two BeeSwap mechanics comes into play. Earning HIVE via BXT staking and returning commissions in the form of BXT via token exchange. I hope by now some of you know what idea came to my mind. Being an active BeeSwap user we can earn passive HIVE by adding more BXT tokens to the stake just because we use HIVE and SWAP.HIVE token exchange. If, like me and a many others, you exchange around several hundred to several thousand HIVE every day you can count on interesting compensation in the form of BXT which you can invest in an additional flow of funds which will be a daily HIVE transfer for the fact that you are a shareholder of BXT. With such daily commissions you will be able to increase your position and maybe get some pretty cool HIVE transfers to your wallet.
BeeSwap is still an undervalued project in my opinion. It offers a lot, it develops all the time and unfortunately I rarely see anyone in the community recommending BeeSwap as the main Hive Engine interface. And it's definitely worth it!
If this article has interested you in any way, please leave an upvote or comment, thank you.
Thank you and until the next time, Nervi.
Posted Using LeoFinance Beta