I was looking around to see what Dogecoin was doing on some of the smaller Exchanges ...
I see it's up 171 % on Ionomy.com .... and that is crazy ! Or is it ?
You can trade some old Crypto like LTC, Dash, Eth to BTC and buy Dogecoin there if it ever dips again...
Ionomy: https://exchange.ionomy.com/en/aff/f7862c1aeae8e0399176a908fcecbcfe
Dogecoin Chart: https://coinmarketcap.com/currencies/dogecoin/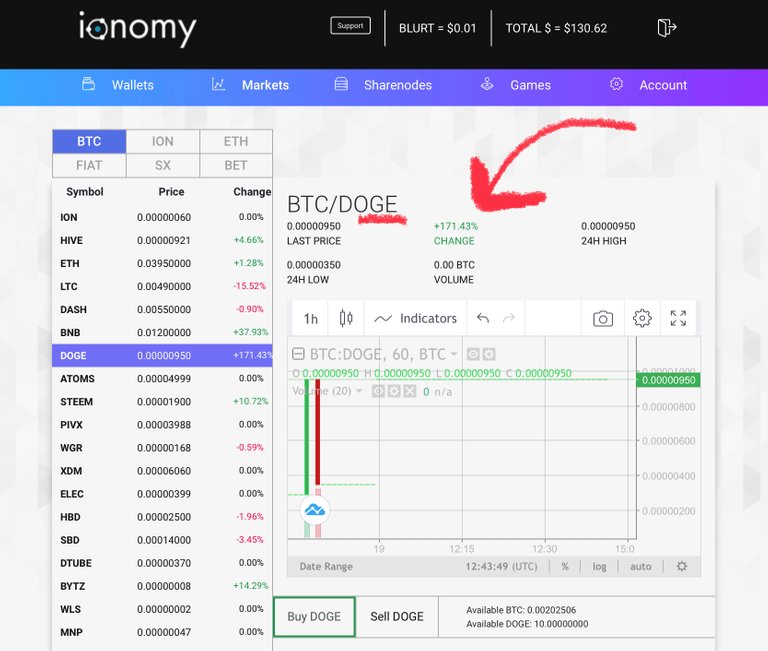 Dogecoin is up 34% on Binance.

Binance: https://www.binance.com/en/register?ref=11778379
I think Elon Musk wants Dogecoin to moon ....
He's Retweeting his old Dogecoin Tweets again... and again ...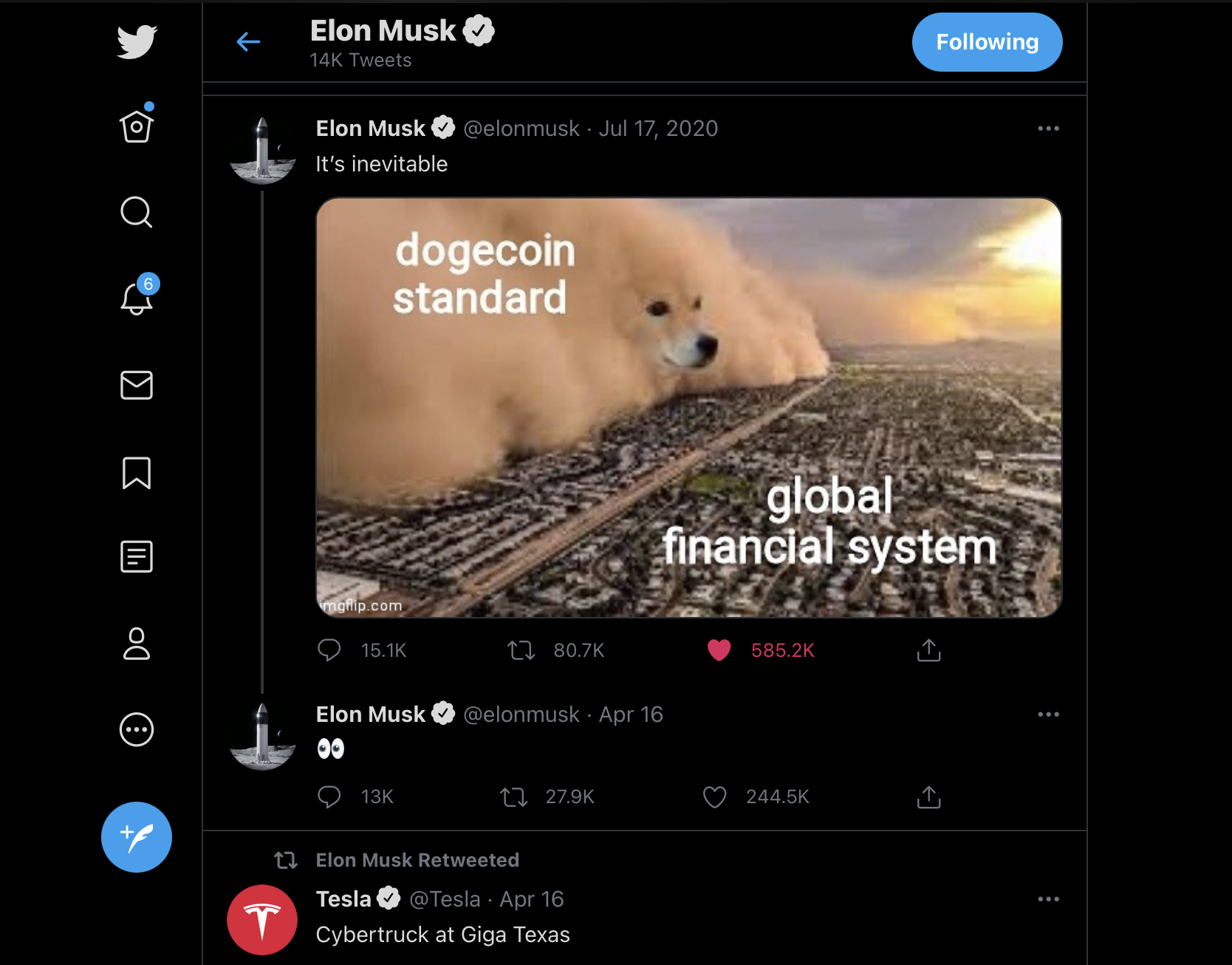 Disclosure: Referral links included.
Posted Using LeoFinance Beta