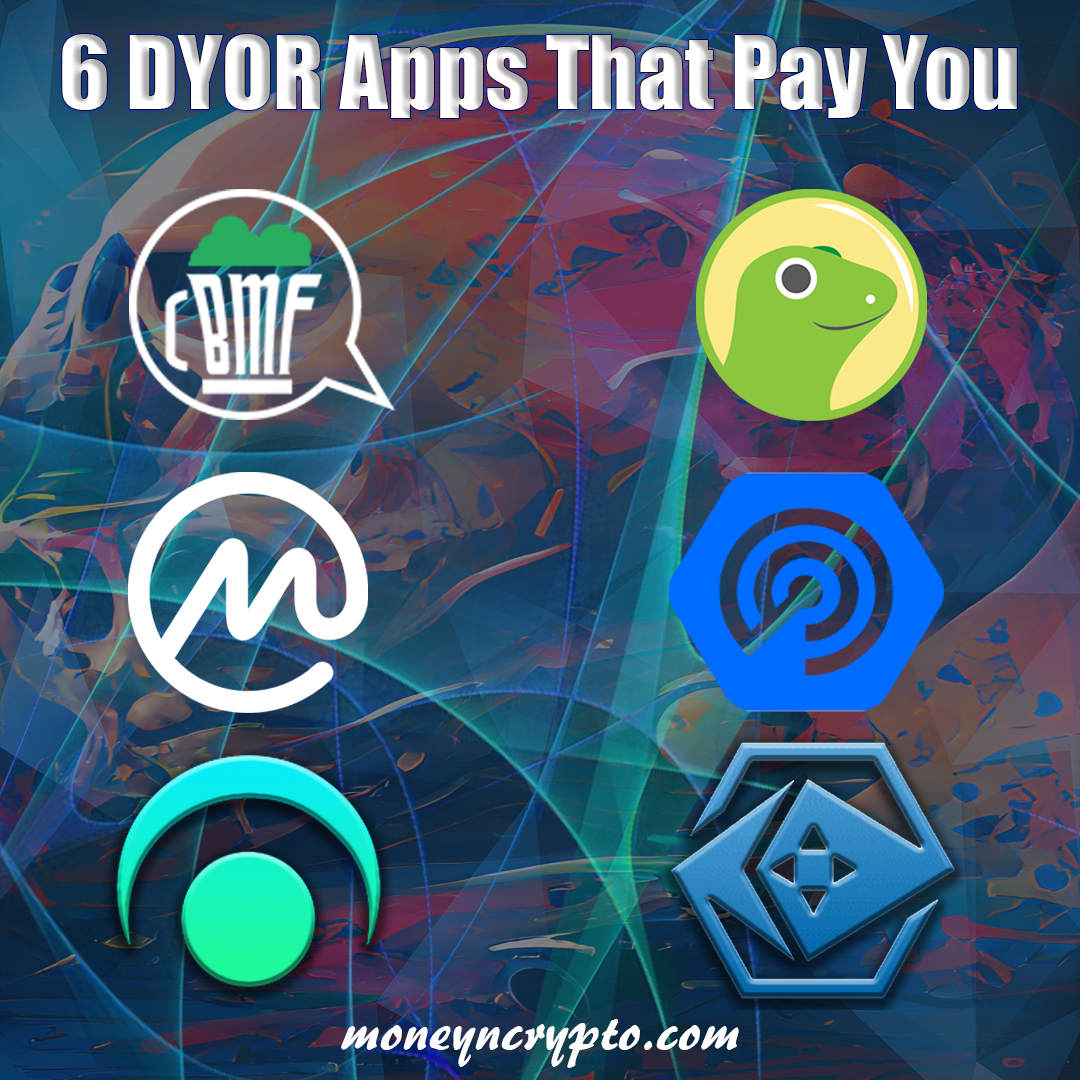 If you've been investing in crypto for some time now, you've probably heard the word DYOR a couple times. DYOR or "do your own research" is simply taking some time to make your own findings on a project before making investment decisions and not just taking advice from some schmuck on social media and you don't know if its a legitimate financial advice or just a shill. DYOR can also help you stay away from scams or sketchy apps that can harm you.
DYOR can come in many ways combined. You can DYOR by checking on the latest news, read the charts, check on the projects website and social channels, and what the community says about it.
Luckily there are lots of tools or apps available to make your DYOR time a bit easier. Some are paid, some are free but did you know that there are tools that give you bonuses for using their app? Some can be points where you can swap for other stuff & some can be in crypto or fiat.
Below is a list of some apps that give you bonuses just for using them (in alphabetical order).
Doing your own research can take a lot of time but can save you from making wrong decisions in investing. But what's better than earning while DYOR right? I hope this blog has helped you and thank you for reading. Have a nice day. Peace out!
If there's a DYOR app that you gives you bonuses that's not listed here please let me know in the comments section. Thanks.
If your looking for more tools to help you, check here: DYOR Tools
Posted Using LeoFinance Beta