The housing market is booming in many parts of the world, despite the world conditions.
Nothing is more stark in this regards to Germany which might be leading the pack.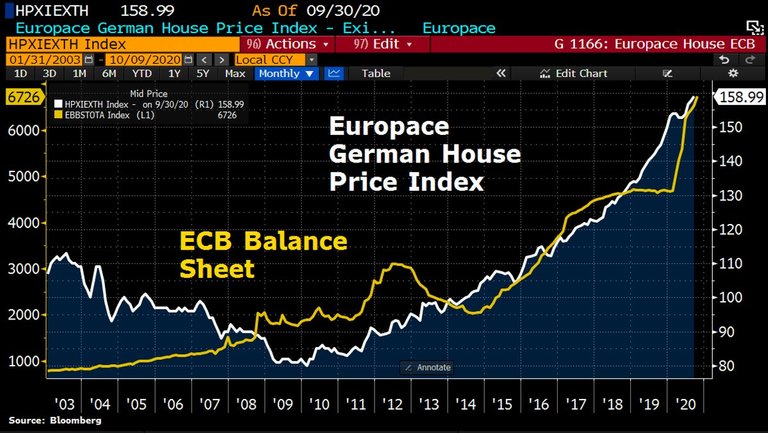 As a prime example the housing bubble in Germany has grown a crazy amount since 2008 and the housing collapse.
As an investor one needs to really wondering, has the housing BULL market gone a bit too far?
The growth alone in 2019 to 2020 has been almost a straight line!
---

@originate
Developer & Market Analyst
Posted Using LeoFinance Beta