Hey SSC friends! It's the beginning of the month, so I waited to be able to officially say that I got my Power Up Month badge! :)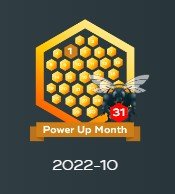 Woohoo! That's Goal 3 officially completed, since I was changing it around for a while.
Last report, my HBD savings was at 195.132. I knew I was going to need to pull some funds out this month for bills, so I stopped funding my savings until that was done. Today I had a small payout happen after the fact, so I added that to the pool and now I'm sitting at 197.047 HBD out of my goal of 275.

That's slow progress, but at least it's progress and not moving backward, which I was afraid I was going to have to do in order to pay my bills this month, so I'll take it!
If I can at least cross 200 HBD this week at last, I will continue to be happy with my goal progress. :)
So, currently, my goals are: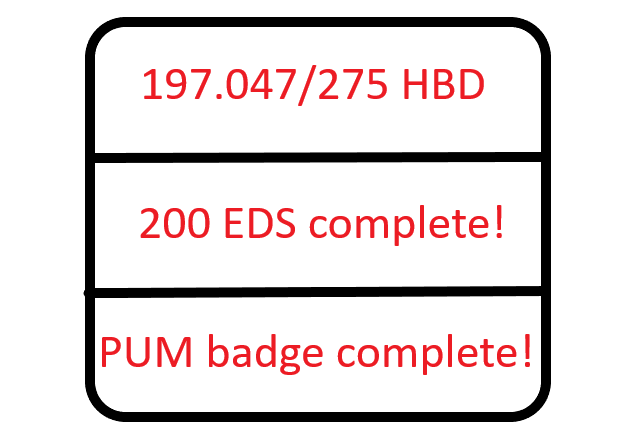 And now my brain foggy arse is going to stop writing a post, as I am REALLY not with it enough and keep screwing things up. Hopefully this post is coherent. 😵 Have a good week!