Every so often I have one of those "yolo" moments and recently I just decided on a whim to put a small piece of my ETH savings into dCity and the results were not bad at all. Even with these kinds of decisions, it's always thought out and based on facts of future profit. As the game has been growing steadily in terms of users, with equally steady update announcements, and the SIM price staying close to the pegged price, I feel like this will be a good thing to partake in for quite a while.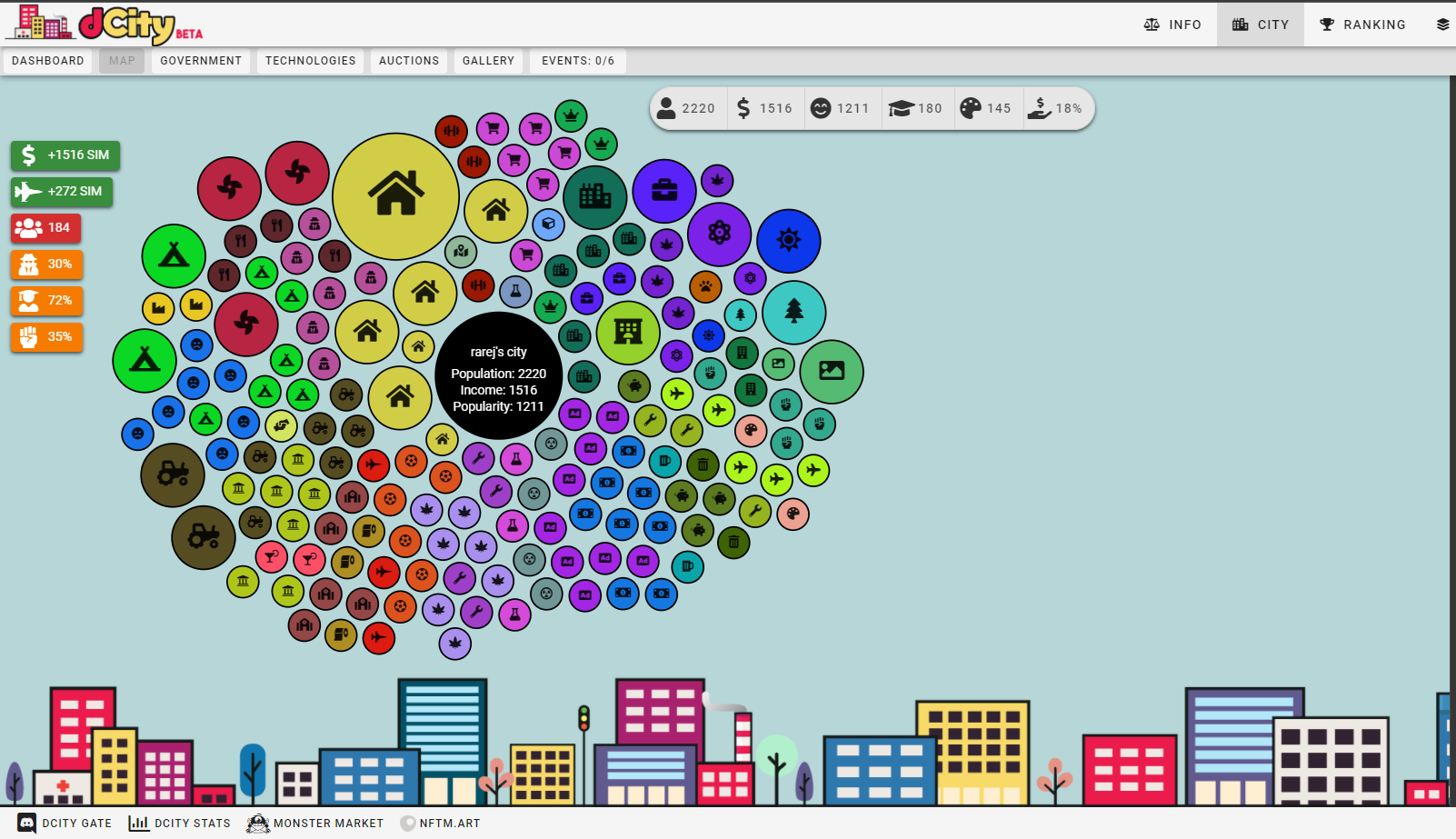 ---
So that's what my city looks like now. Looking good I would say. 0.1 ETH got me about 350 something HIVE at that time. So I decided to just alternate my purchases between the first and second edition for a healthy balance. Also because the first editions are possibly going to be more valuable once they stop being minted. But we'll have to wait to see that.
I got some solid cards with high income and popularity, and of course the usual filler fodder. Noteworthy ones are the three shiny new banks. So you could say we're literally making bank now. Excuse the bad puns.
No MICs unfortunately, but I can live with that as my income went from somewhere around 1000 SIM to shuffling between 1500 and 1600 now. That means I can buy 2 new cards daily now, OR I get to invest about 8 HIVE in something else. It's all starting to come together.
---
Not to forget, the ranking! I've been consistently hovering in the top 300 now. Possibly going to the 200s soon. As you get higher up, it definitely gets harder to move up. But that's the way the cookie crumbles.

---
If you're interested in building your own dCity, hop over to https://dcity.io/ and get started. Also check out the dCity discord server.
---
[ Uniquely clever sign out message goes here ]
Posted Using LeoFinance Beta