Its Party Time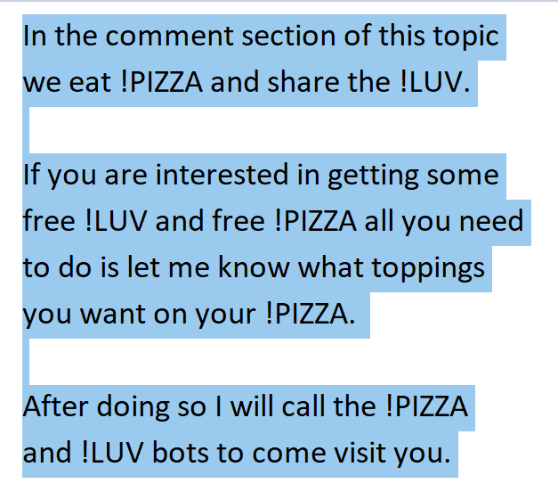 (While Supply Lasts)
---
What is $PIZZA
Hive-Engine Description Of $PIZZA
Win token rewards just by holding $PIZZA! Buy and hold 20 $PIZZA and gain access to the !PIZZA command to reward others with free $PIZZA! Spend $PIZZA on Steam Video Games in the $PIZZA Game Store! Future updates will include a new front-end, exclusive collectible NFTs, staking, pools, bigger rewards, and more! Buy pizza to support the project or for a chance to win weekly rewards.
$PIZZA is a currency that can be bought/sold or traded on the Hive-Engine exchange. The team behind $PIZZA are hard at work developing usecases to this awesome token. One of the most popular usecases is its tip bot. As noted above one only needs to hold 20 $PIZZA tokens in their Hive-Engine wallets to gain access to the $PIZZA delevery bot. Once you have 20 $PIZZA you can call the bot to tip others $PIZZA by simply using the command !PIZZA. The $PIZZA tipped does not come out of your own supply of $PIZZA.
---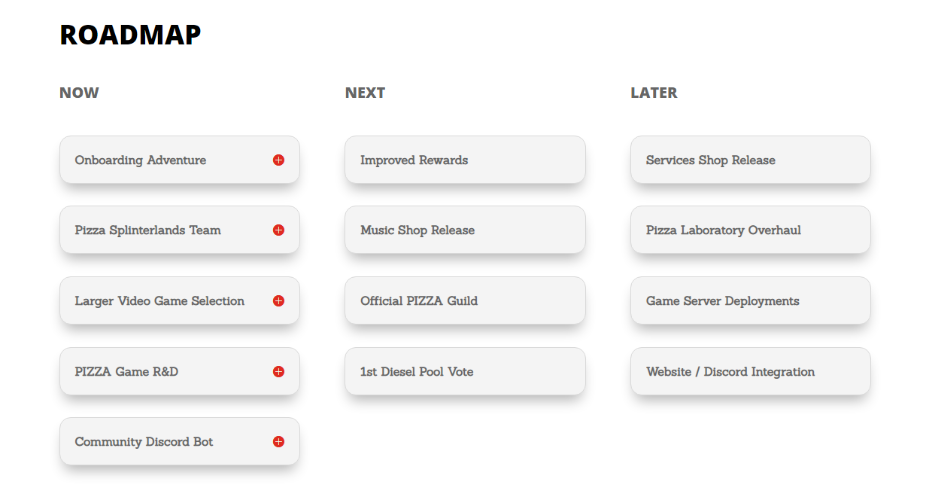 ---
Token Name
PIZZA
Issuer
@pizzaexpress
Supply (Circulating / Total / Max)
561,821.66 / 1.441 M / 100 M
To learn more about $PIZZA visit their official site
https://hive.pizza/
---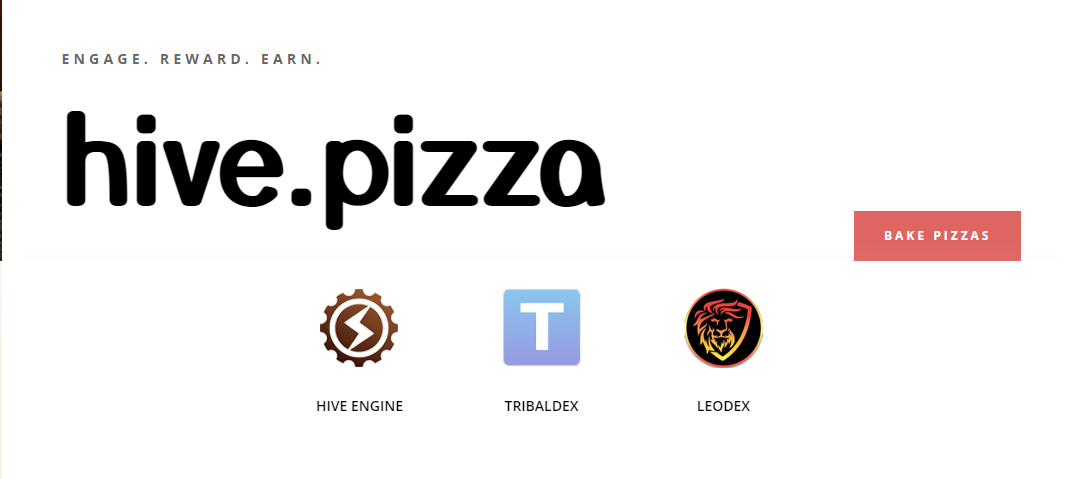 ---
What Is !LUV
Hive-Engine Description Of !LUV
LUVshares has the goal of spreading love around the Hive blockchain. If you see something you like, upvote it. But, you could also send LUV. By holding at least 10 LUV in your wallet, you can share LUV for free. Simply reply to a post or comment by typing !LUV and it'll be freely given from @LUVshares on your behalf. One LUV will be sent to the wallet of the user to whom you're replying. Share the LUV. :)
The LUV token can be traded on the Hive-Engine exchange. Currently (9/9/2021) the LUV tokens sell orders start at 0.10999 Hive per LUV token. The more LUV you hold in your wallet the more you can give to others. When using the !LUV bot the tipped tokens do not come out of your own supply. Become a LUV Legend by holding at least 150 LUV tokens. Doing so will allow you to share the LUV ten times per day. Holding 10 LUV tokens will allow you to call the !LUV bot once per day.
---
Token Name
LUV
Supply (Circulating / Total / Max)
50,000 / 50,000 / 10 B
Issuer
@crrdlx
---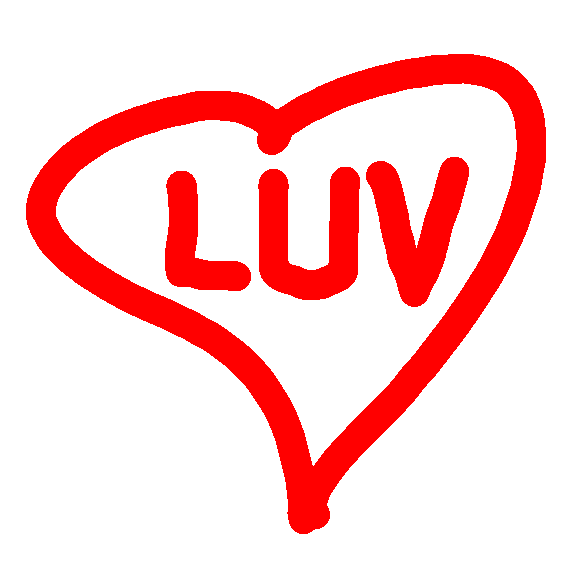 ---
Splinterland Delegation Removals....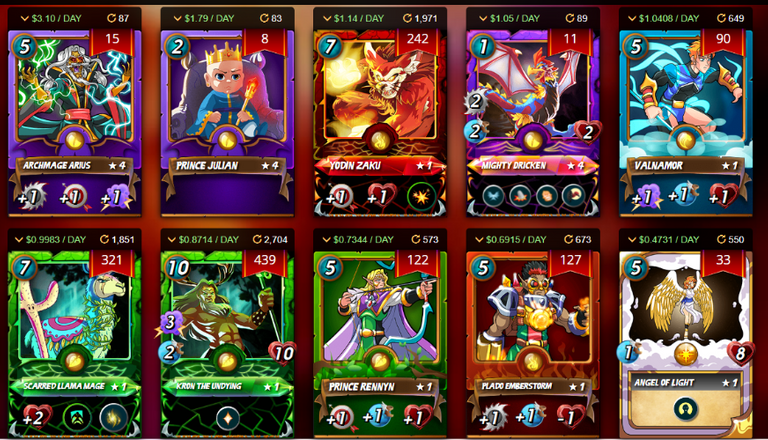 I don't like removing card delegations without informing those who I have delegated them to about the removal. If you had a Splinterland card delegation from me for weeks+ its likely it will be removed in the upcoming days. I hope those of you who had the delegations won many battles with the delegated monsters. Not playing Splinterlands yet? Use my affiliate link (
https://steemmonsters.com?ref=rentmoney
) and I'll delegate you some monsters for free to get you started. Your name must appear on my affiliate list in order to qualify for this offer. For more details
Click Here
. If you are one of the handful who recently just recieved a delegation from me those cards will not be undelegated yet.
---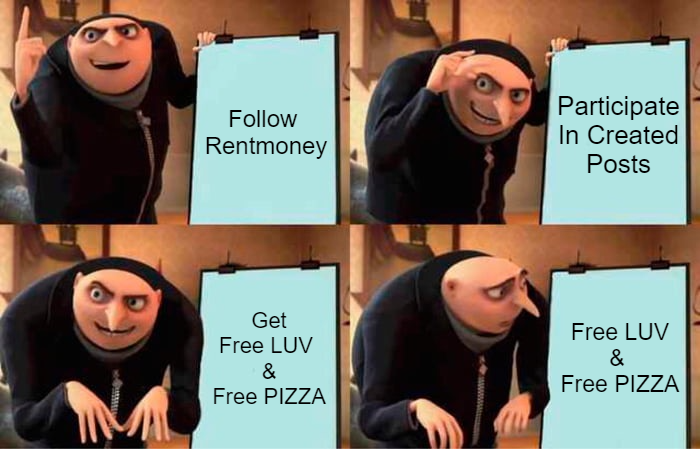 ---
Splinterlands is an online blockchain game built on the Hive Network. It utilizes NFT's for game play. These NFT's and other in game assets are tradable and have real monetary value. Click here to play or to invest in Splinterlands today.
---
Disclaimer: I will call the !PIZZA and !LUV bot up to 10 times in a 24 hour period. The party ends in Seven days after post creation. Party On Fellow Hivens!
Posted Using LeoFinance Beta