It's been a couple of months since my last Income review, back in May, which is usually a completely different scenario to June-July given the seasonal nature of my revision income.
However with the cancellation of A-level exams for the second year running, my income sources have remained surprisingly stable over the last two to three months.
Here's my income breakdown from the last 30 days: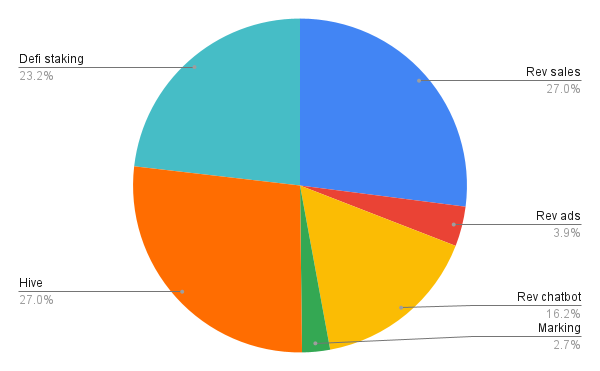 And compared to back in May: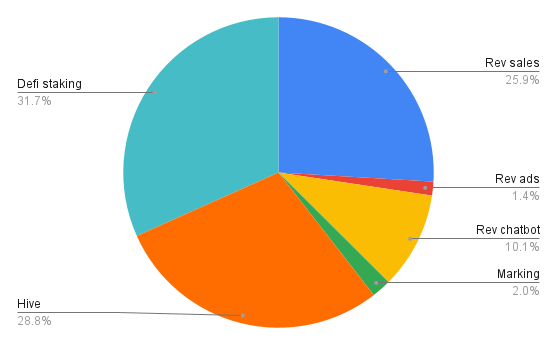 My FIAT income (right hand side of the pie char) is up as a proportion over all compared to my crypto income (left hand side), reflecting the dip in crypto prices compared to fiat over that period.
ReviseSociology.com resource sales
This has been unusually stable compared to what is usually my peak earning period - which was lower than usual back in mid Spring due to the cancellation of exams for the second year running thanks to Covid-19.
I'm quite please the sales figures are holding up into mid summer, they used to dip Significantly, like 10 times less in July compared to May, but much more level now.
Revise ads
These are up a by around 50% compared to the previous period, reflecting I hope more than just my traffic increase, and hopefully an increase in pay per view.
Chatbot
This is UP which is VERY nice as this is TRULY passive income, NICE. I've actually just installed some more links to this, but I will have to keep an eye on the hits.
Marking
Not a lot to say, it's a small but stable income!
Hive (and LEO)
In dollar terms my earnings are down, BUT I enjoy what I do on Hive and Leo and the rest, and almost 30% of my total rewards isn't a small amount of money!
DEFI staking
I've diversified recently out of BSC and into Polygon, Thorswap and Cosmos, but overall returns are down, reflecting the wider crypto market downturn.
But level pegging with my Hive earnings, so not too shabby!
Final thoughts - Still happy with the balance!
I'm happy with the balance of my income sources over the last couple months, and I'm happy enough doing what I do in order to earn said income, and yes, that means' I'm pretty lucky.
However, I don't think this necessarily means I should be giving equal weight in terms of time to my earnings - I think I'm better off focussing on my crypto ventures, given that I think the rewards here have a better chance of growing compared to fiat earnings, which are deflationary in terms of their earning power,
Having said that, I still really enjoy blogging over at ReviseSociology.com so I'm going to continue with that several years into the future.
I think what I REALLY need to do maybe is figure out how to synergise the two - crypto and fiat earnings.
That's a nice summer research project!
Posted Using LeoFinance Beta