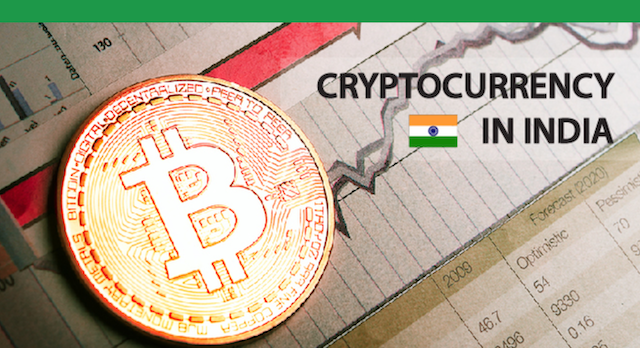 India is recently worked on many aspect to improve economy growth and one of them is cryptocurrency .
The popularity of cryptocurrency among Indians are incredible .After listing on Nasdaq , coinbase is entering in indian market which is great news for indians to get wide opportunity to be part of this revolution .
Indian Government has shown some positive sign where banning word has far missing and ready to adopt with regulation.
Finance Minister Nirmala Sitharaman said that people will be given adequate windows to experiment with blockchain, bitcoins and cryptocurrency. Union Finance Minister Nirmala Sitharaman has said that India is not shutting off all options when it comes to cryptocurrency or blockchain and fintech.
-India today news.
as per provision, indian Government charged goods and services tax on indian exchange for cryptocurrency trading but soon there would be law where regulation will take place and the tax 18% should be liable for each international exchanges together with traders.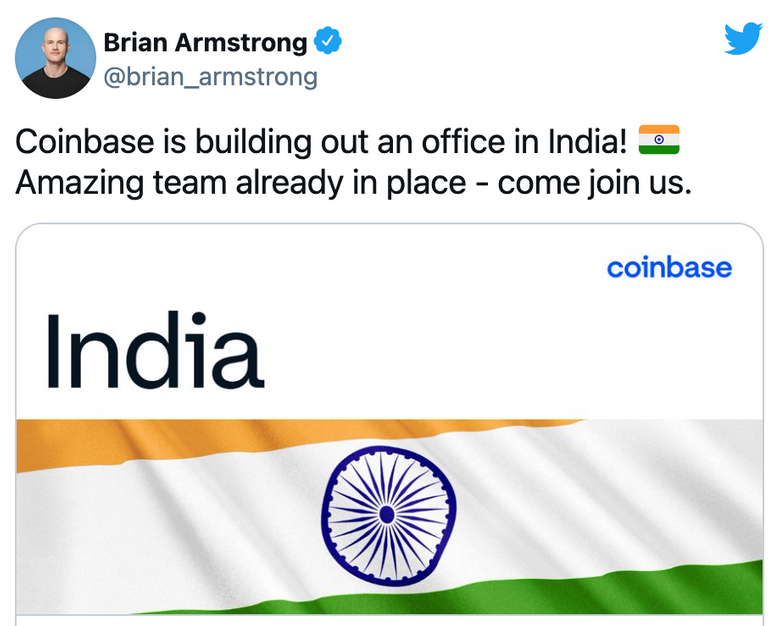 Coinbase CEO Brian Armstong has tweeted to show their love and interest for indian community.
In other side , china keeps banning bitcoin as they think it as economy threat but sooner or later will realise the true fact about bitcoin global currency.
**HIVE NEEDS TO EXPAND ITS PLATFORM IN INDIA **
Opportunist always see positive side of the trend , India is setting up its vision for crypto where Social site will play one of biggest roll to convey the campaign to common people.
Hive is already proved and reliable blockchain where anybody can earn and being social through its amazing features.
Hive has everything which can compete with present popular social media like facebook, twitter. Dbuzz, DTube , Hive Blog , Leo finance & DeFi every solution is available to promote hive to indian community and can capture the half market in early stage but for that needs lot of good planning, development and promotional work by each hive users.
India is 5 largest economy in the world and its rapid growth will soon make india over pass the economy of Franch and United Kingdom to become Third largest economy in the world .
That is the reason why Coinbase looking india as long run market place . Indians are great enthusiast of cryptocurrency and technology adopter .
Hive is one of the leading social networking platform where have lot of potential to build and reshape the current methodology of social networking and for sure hive will be the king again for delivering its product and services to Indians and the rest of the world.
---
Posted Using LeoFinance Beta