In the modern world, Geiger Edelmetalle is among the top manufacturers of silver-based precious metals. With new security mechanisms that have been incorporated recently, Geiger silver is now among the most secure against counterfeiting. Geiger has a long history of producing beautiful, high-quality products.
My latest acquisition... well, not really... Oh, but it is... my latest silver bar, hahaha!

Geiger Original Square Silver Bar, 1 oz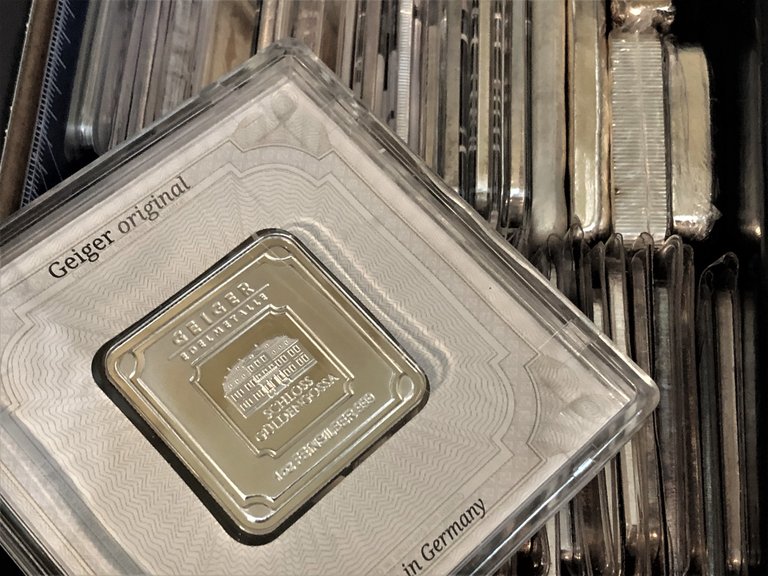 Bar Highlights:

Contains 1 Troy oz of .999 pure silver.

Square shape with raised edges.

Obverse includes the headquarters of Geiger at the Schloss Guldengossa castle in Germany.

Reverse bears a repeating "LEV" design and security features.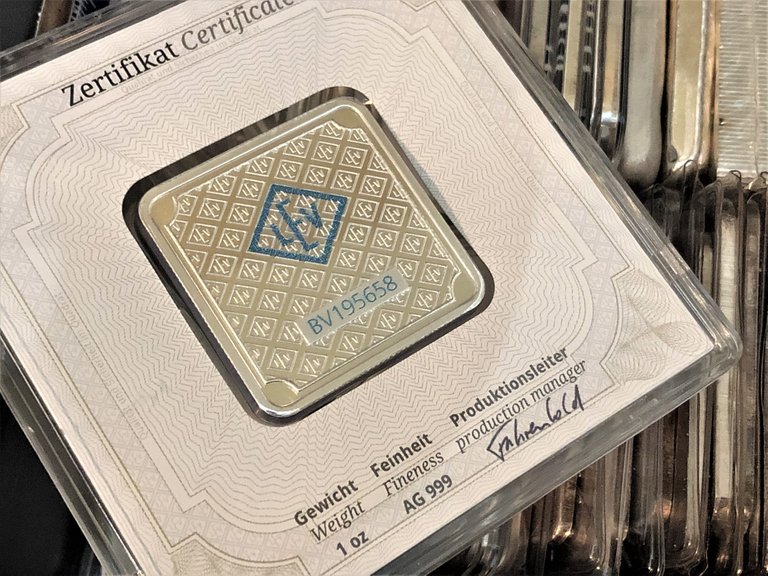 "One Ounce Geiger Bar in Assay Plastic Holder with Serial Number Ending in Your FAVORITE Number and The Most Important Piece in the whole Deal !!"- Precious Metals Dealer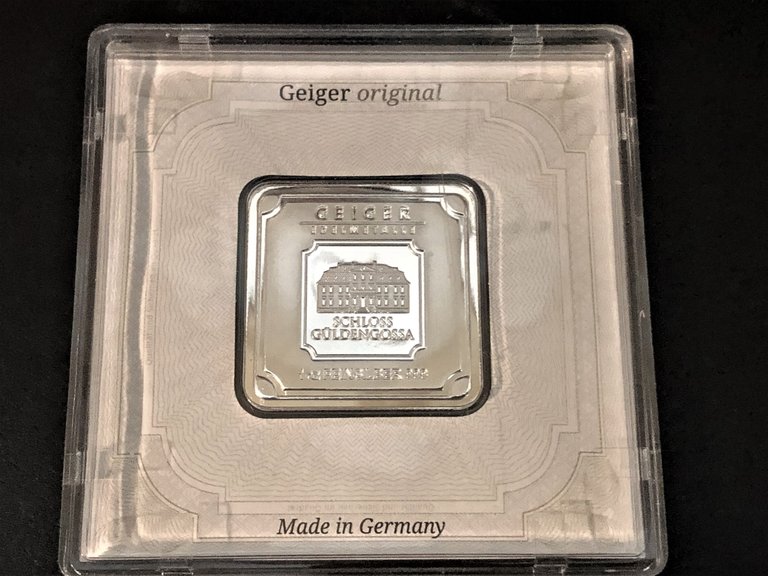 Castle Guldengossa is featured in the middle of a pressed design on the obverse of the 1 oz Geiger Square Silver Bar. The registered office of Geiger Edelmetalle is located in this German castle that was built in Leipzig in 1720. The name of the refinery is engraved above, while the weight, metal content, and purity are engraved below, on this side.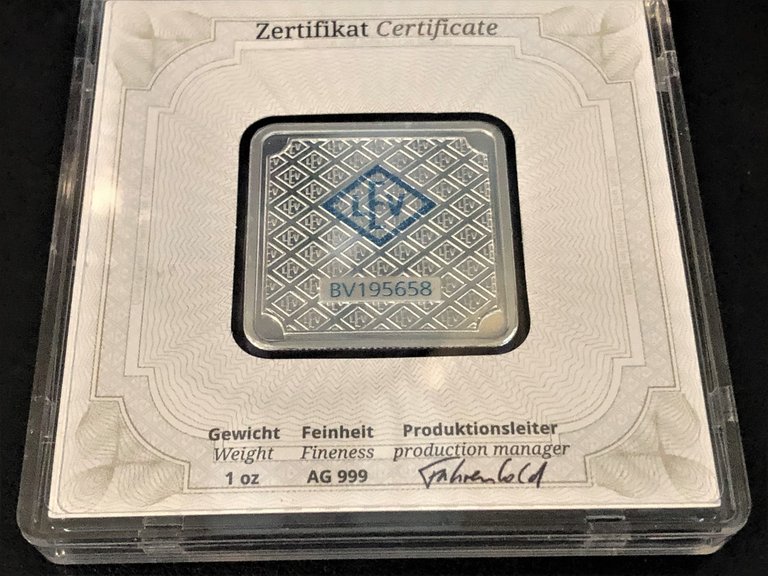 A repeating logo rhombus with the letters "LEV" in the center can be found on the back of the bar. The one-letter, seven-digit product serial number for each particular product is stamped into a rectangle on the lower portion of the bar's reverse. Another "LEV" rhombus with a security function for the bar can be seen in the center, however it can only be seen in the dark.


In 1218, Geiger Edelmetalle was established as a component of Germany's oldest silver mining and trade enterprise. For many years, the center of German silver manufacturing was Leipzig and the surrounding area. Nowadays, Geiger runs a number of facilities in the area to create silver bullion.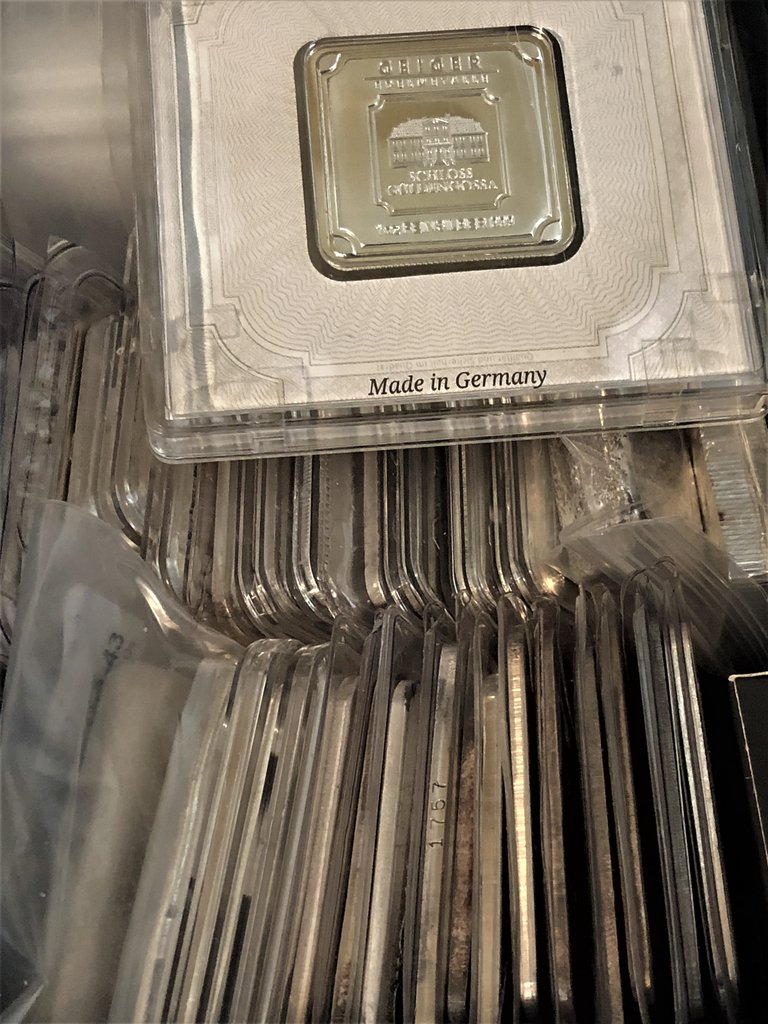 Geiger Edelmetalle also made these beautiful 2023 Noah's Ark Silver Coins- a gift from Secret Santa!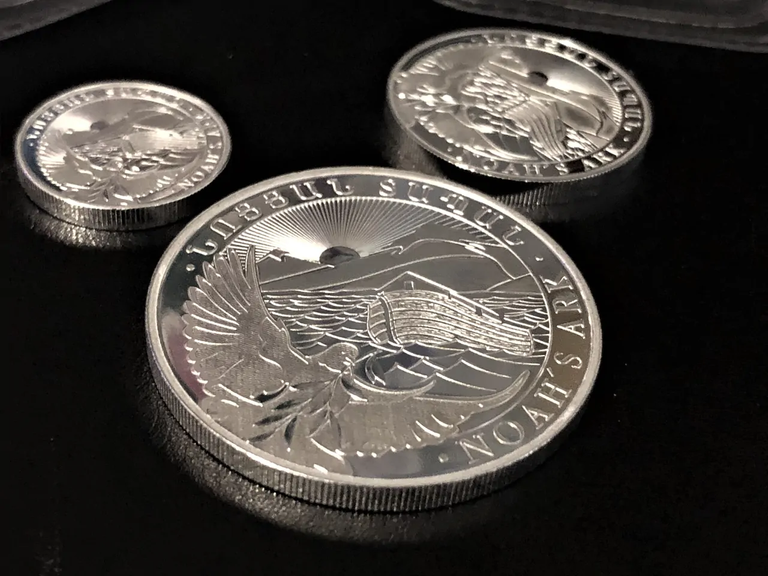 Simply Beautiful!
References & Sources:
https://www.geiger-edelmetalle.ch/
https://www.jmbullion.com/1-oz-geiger-square-silver-bar/
https://www.apmex.com/category/25495/geiger-silver-bars
😍#ilikeitalot!😍
All photos were taken by me with my iPhone.

Gold and Silver Stacking is not for everyone.

Do your own research!
If you want to learn more, we are here at the Silver Gold Stackers Community. Come join us!

---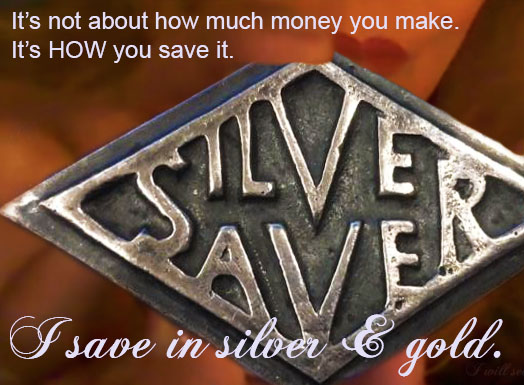 Best Regards,
I am not a financial adviser. This article is not meant to be financial advice. My articles on cryptos, precious metals, and money share my personal opinion, experiences, and general information on cryptos, precious metals, and money.
---
All photos, gif, and video were taken by me with my iPhone, unless specified.
Thank you for stopping by to view this article.
I hope to see you again soon!
Hugs and Kisses 🥰🌺🤙!!!!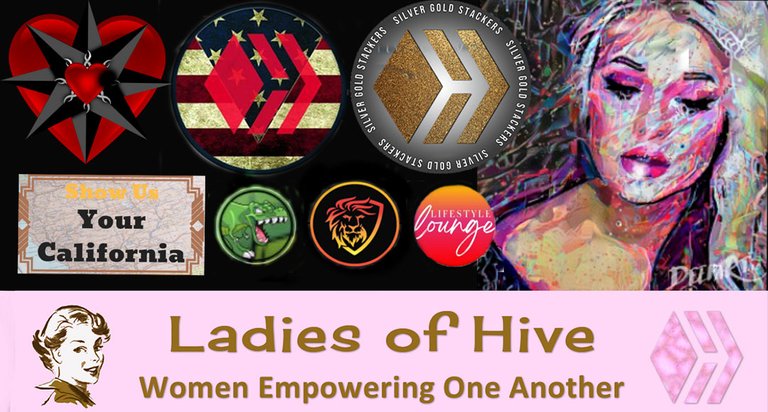 I post an article daily. I feature precious metals every other day, and on other days I post articles of general interest. Follow me on my journey to save in silver and gold.