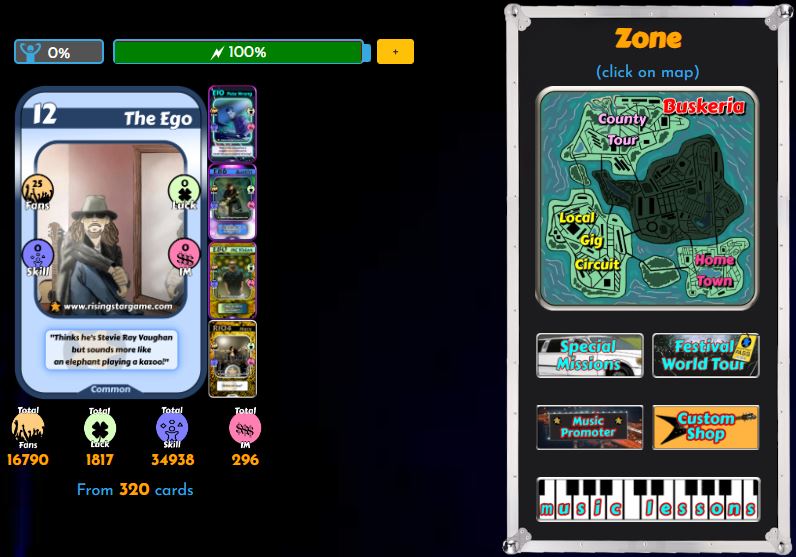 Rising Star Game -
Ego from fans : 16790
Ego from missions : 14312
Ego Total : 31102
Total skill : 34938
so Ego : 0%
Rising Star Mission Continues.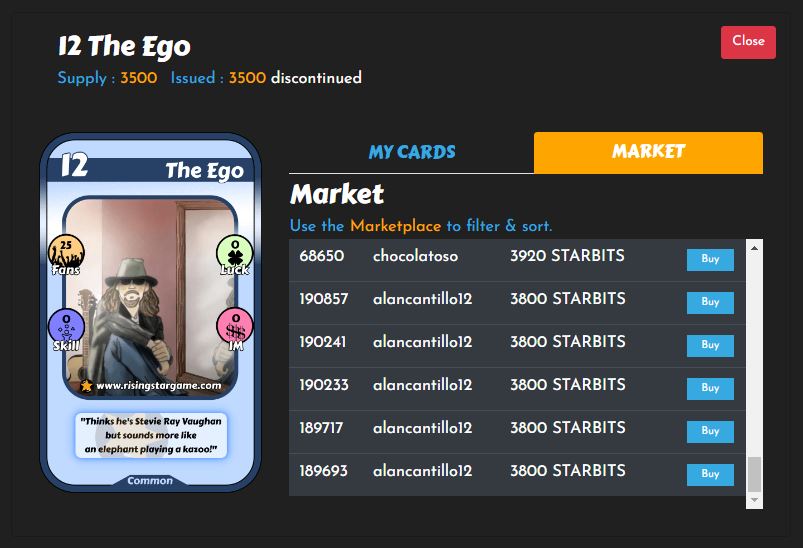 12 The Ego
I like the style of The Ego and the price is not expensive.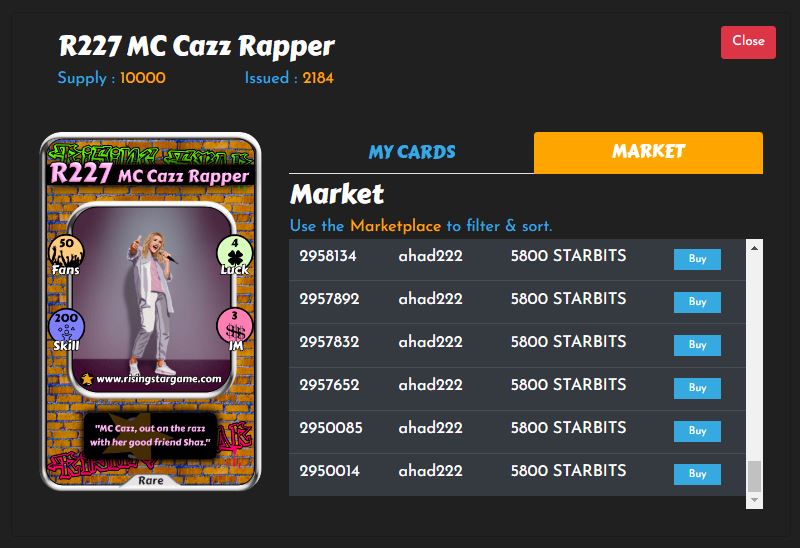 R227 MC Cazz Rapper
MC Cazz Rapper is a new card, and it's good too.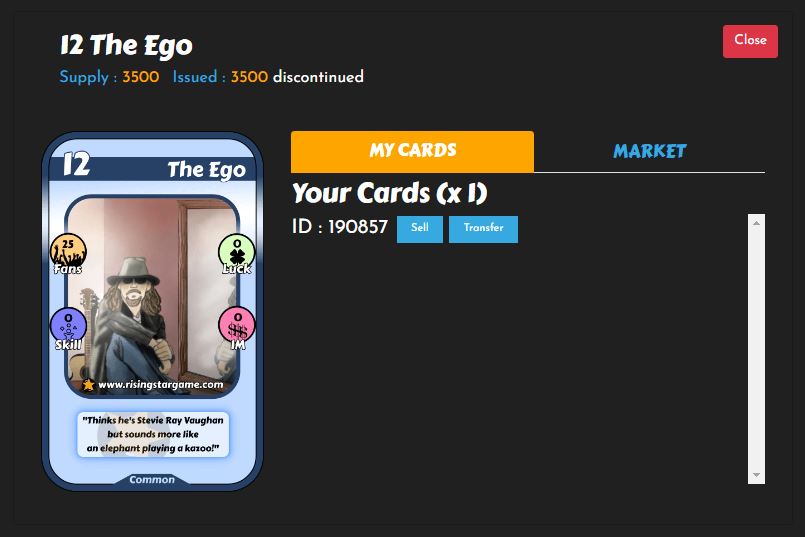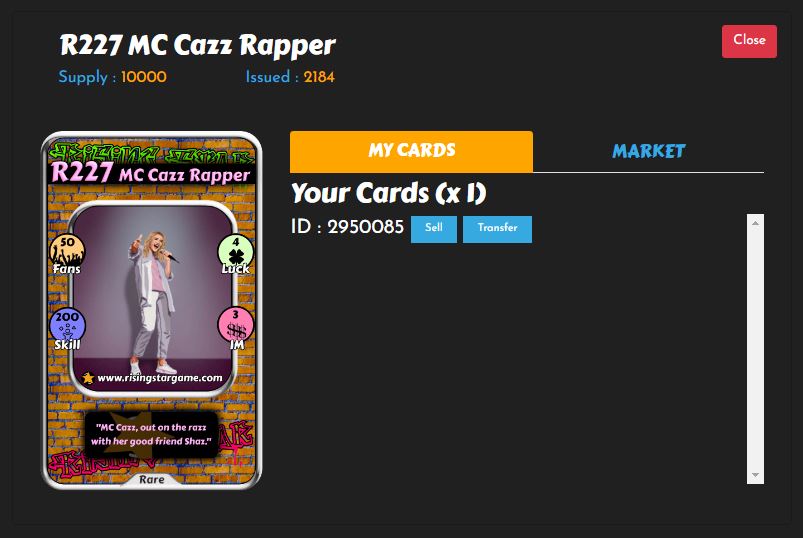 Time to buy a card today!
Bought two great cards today.
I collect Fans cards, the more the better.
wait for next time.

Rising Star - Play2Earn
https://www.risingstargame.com?referrer=steem82868
Posted Using LeoFinance Beta