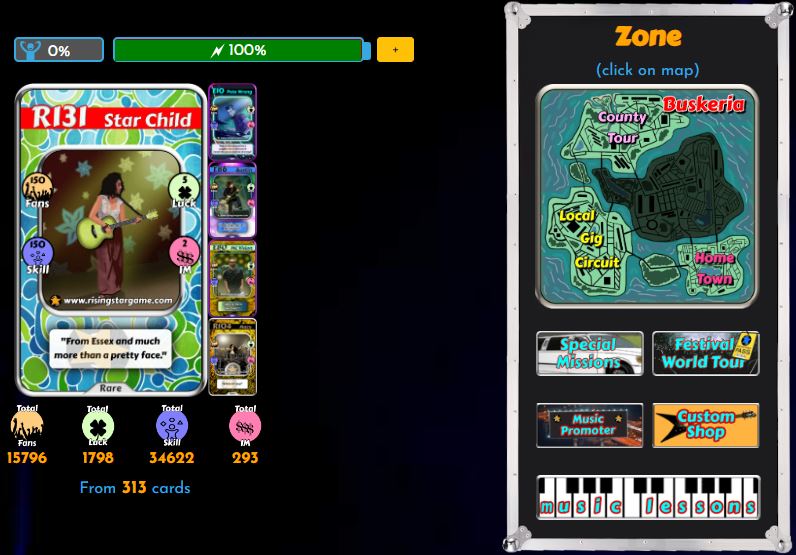 Rising Star Game -
Ego from fans : 15796
Ego from missions : 14272
Ego Total : 30068
Total skill : 34622
so Ego : 0%
Rising Star Mission Continues.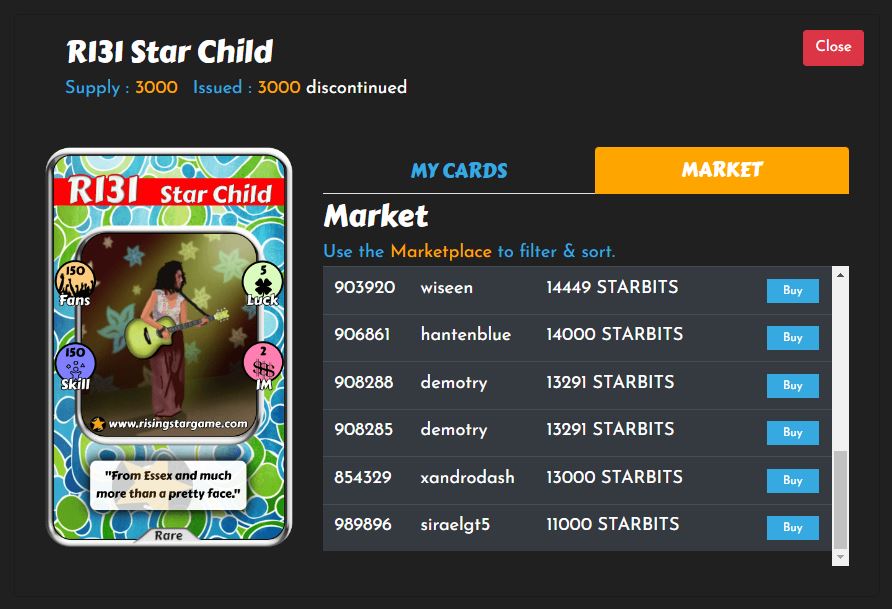 R131 Star Child
Star Child is limited to 3000 pieces, which I think is very cheap.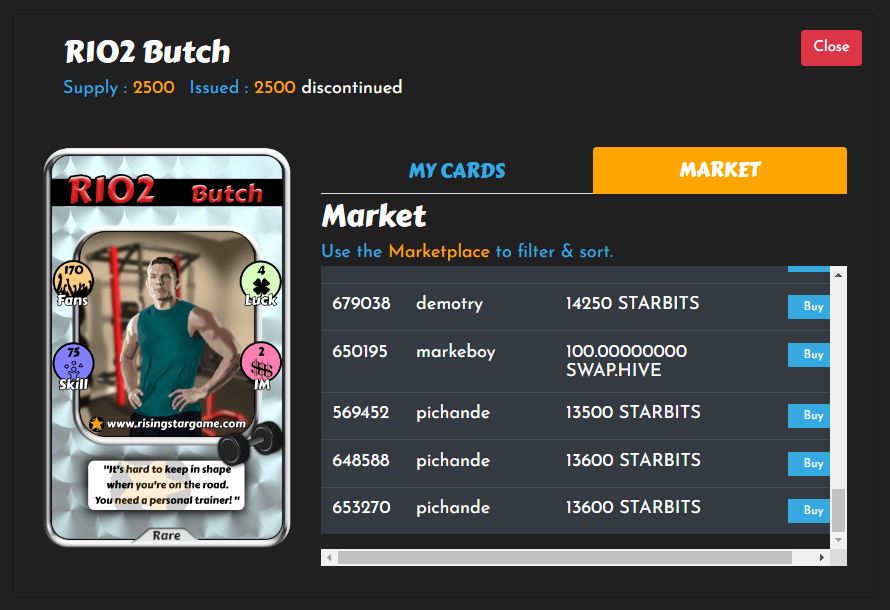 R102 Butch
Butch is also good and still available for purchase.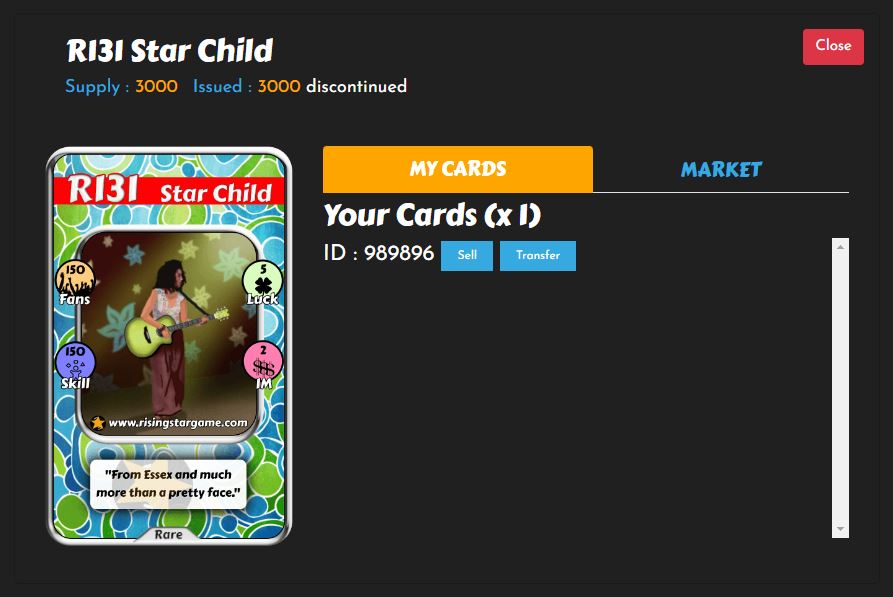 Time to buy a card today!
I chose to buy Star Child , Lots of skills to love.
I collect Fans cards, the more the better.
wait for next time.

Rising Star - Play2Earn
https://www.risingstargame.com?referrer=steem82868
Posted Using LeoFinance Beta