Hi my friends...
after a long period without a post at leofinance,today i found some time to stake some leo to my account.
After stake another 42 leo to my account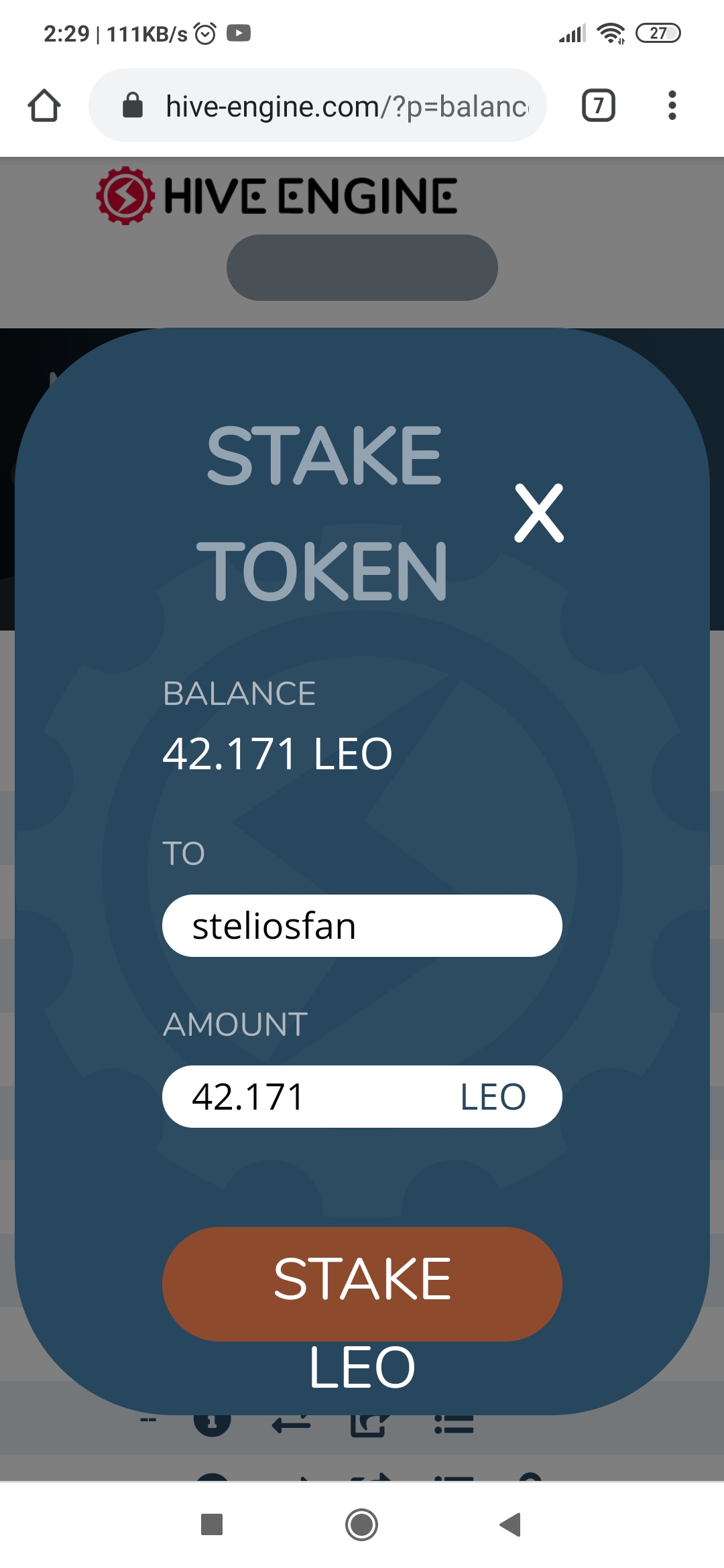 I realise that i am very close to 6000 leopower and i hope to continue at these steps.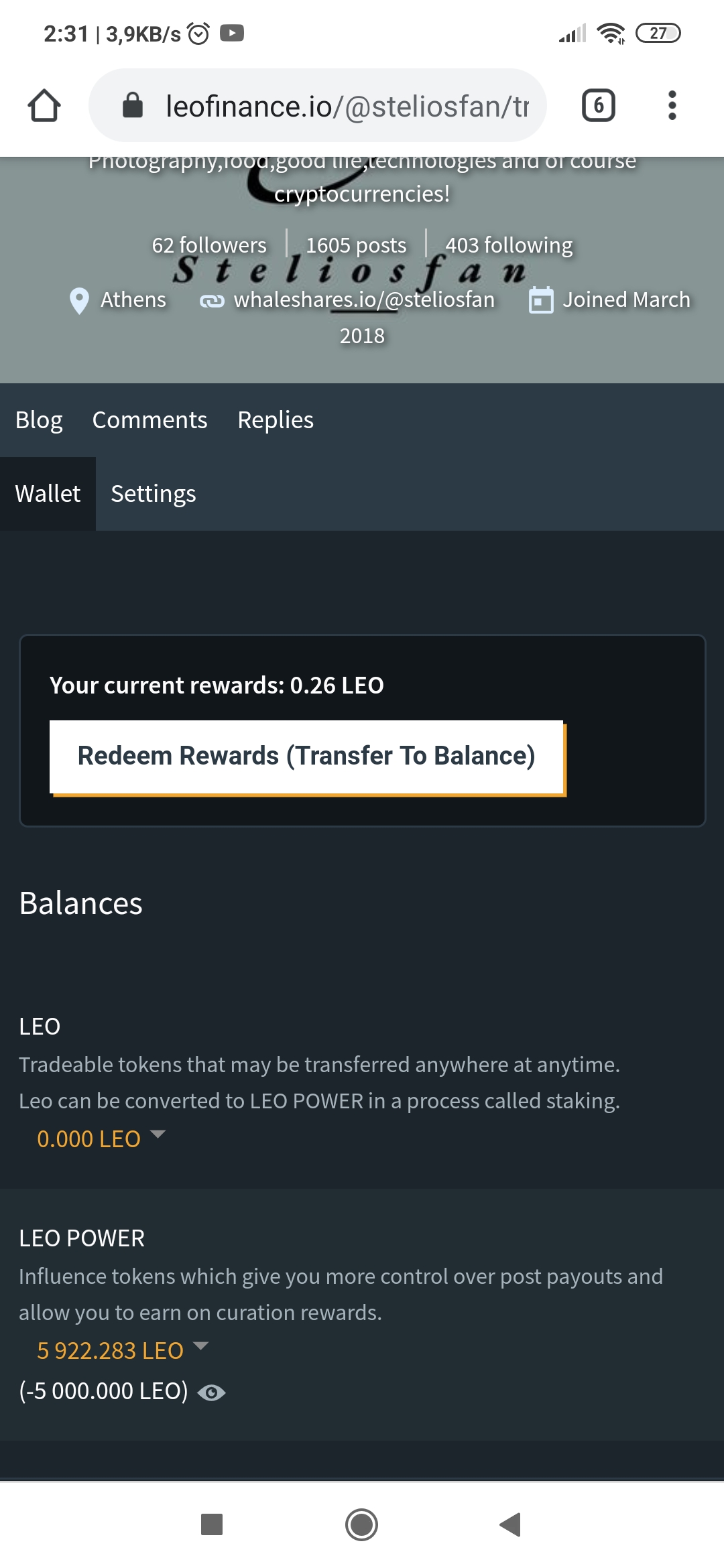 My leopower now is 5922 and my goal until December 2020 is to raise my account to 10000 leo.
Its not very easy but with faith and your help i will manage it.
Also i want to thanks you for your support all this time.
Posted Using LeoFinance