Hi my friends,
today i will talk about a cryptocurrency that,in my opinion, will be one of the most 10 powerfuls cryptos at the next months.

If you read my yesterday post "Thoughts about investing in Leo" i talk about MakerDao and how it works and how to make a profit investing on it.
Maker is a smart contract platform on the Ethereum chain that backs and stabilizes the value of stablecoin DAI through a dynamic system of Collateralized Debt Positions (CDP).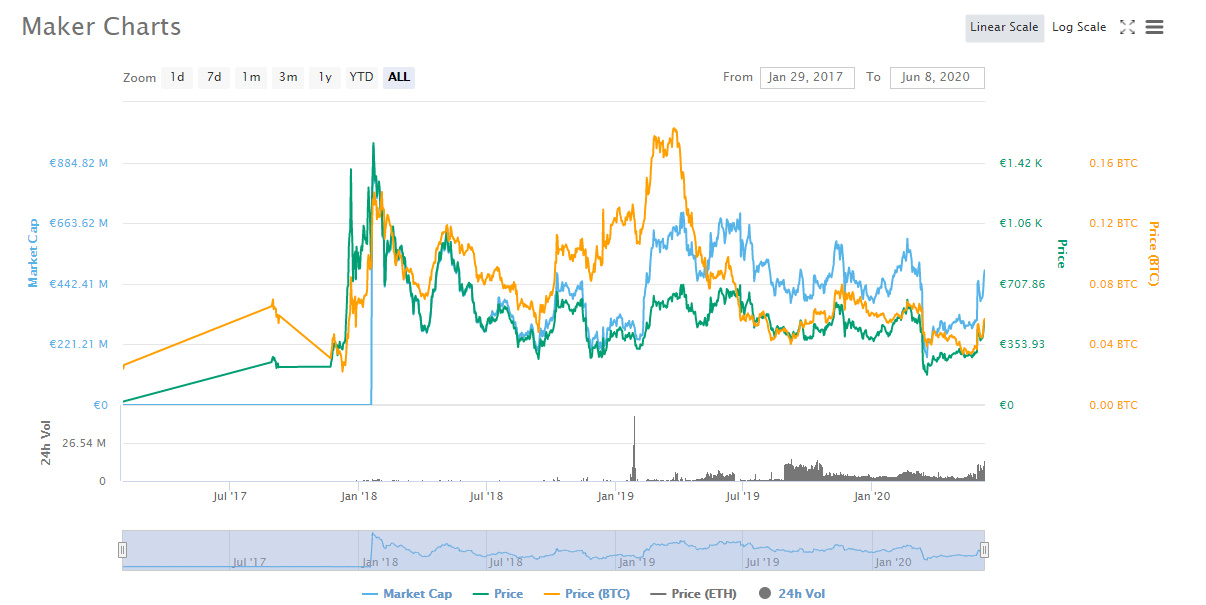 At this time its price is 487,01 EUR and as you can see at the graph has an upward trend at lasts months and keep this up.
It is at the place of 26 of the Coinmarketcap with an increase last 24 hours 3,49%.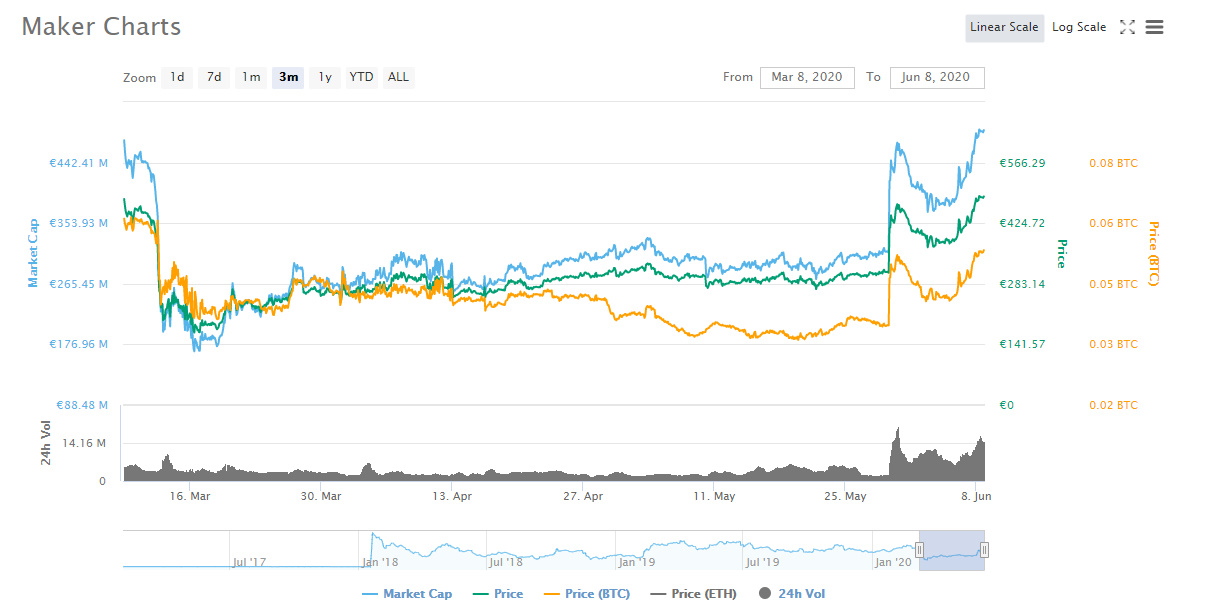 This is the graph of the last 3 months.At Friday 29 May 2020 its price was 308,38 EUR and until now has a dramatically increase of 179 EUR.
Maker ROI at the time of launch the market is impressive with 2,390.30%
All time high was at 18 January 2018 at price 1,569.35 EUR and its all time low was at 17 January 2017
at price of 18.63 EUR.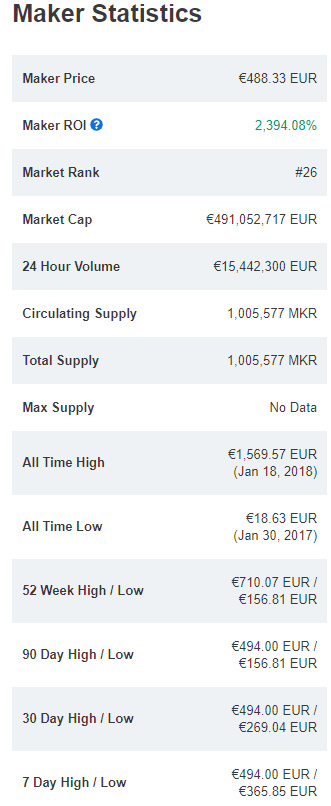 I thing its a good suggesting of invest some of my balance and waiting for the Bull market!!!
Posted Using LeoFinance