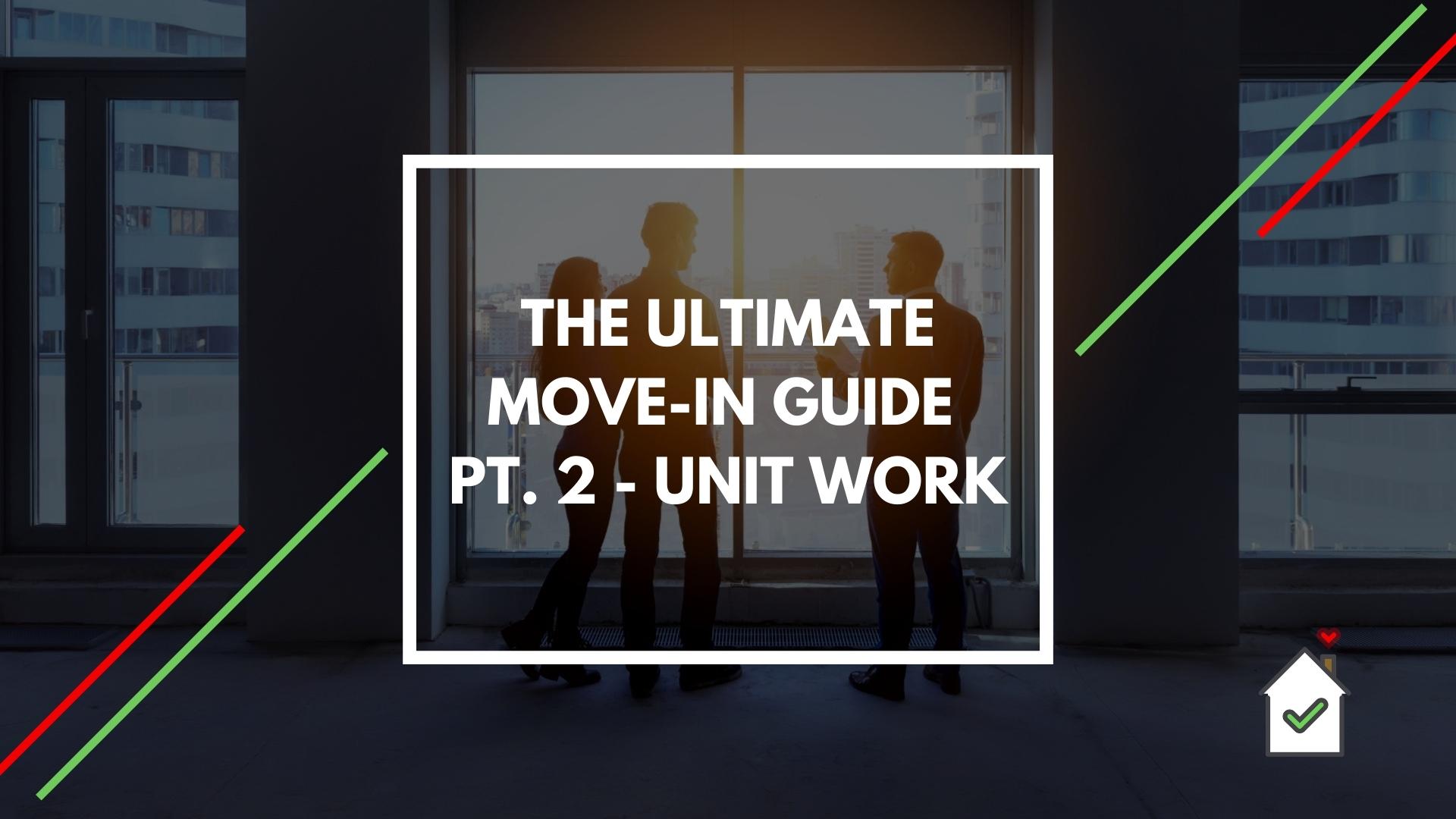 The saga continues
Last time we saw the full scope of switching over tenants. It was a lot, but we know you're very capable.
This next part is fun because as you grow your landlord empire, it can be done systemically by your team.
Repairs & safety
This is where the carpentry skills of your team will come into sharp relief. If you or someone who works for you is a bonded contractor, feel free to make electrical, structural, or piping repairs yourself. Otherwise, hiring a specialist should be built into your rental costs. A burst pipe in the first week of a move-in can lose the tenant entirely, damage your reputation, and possibly cause injury.
Ideally, you have a good relationship with the leaving tenant and can send them a survey about the condition of rooms, fixtures, and exteriors. If so, major problem areas can be anticipated before you get to the property. That will save you cash!
A second look
Once your unit is painted and beautiful, photograph it. It will be useful to list similar properties, add content to your website, and prove quality in the case of a legal dispute.
If your municipality requires buildings to be checked between tenants, this is the time to do it. If you don't know their standards ahead of time, it may cost you additional days or weeks to get up to code. A little maintenance all the time is better than a major overhaul every few years.
And lastly…
Change the locks. If you have automatic or electronic ones, you can simply change the passwords and hand out new fobs. Otherwise, it's in everyone's best interest to change the locks with every tenant so that future incidents have no way to transpire.
Next time, we will handle the social side. The top of the mountain is in view!
---
Explore our rental applicant background reporting,
and earn a $20 Amazon gift card for doing so:
Tenant Report: Get Credit Reports + Background Checks For Tenants

Posted Using LeoFinance Beta