My last chart I made the case for doing nothing. I didn't like the channel we were trading in. It reminded me of hanging off the edge of a cliff. I made the case that I'd get bearish if we fell below $28K and bullish if we rested above $41K.
https://peakd.com/hive-167922/@the-bitcoin-dood/sometimes-no-play-is-the-best-play-i-m-doing-nothing
Now resting above $41K, I'm starting to get bullish again.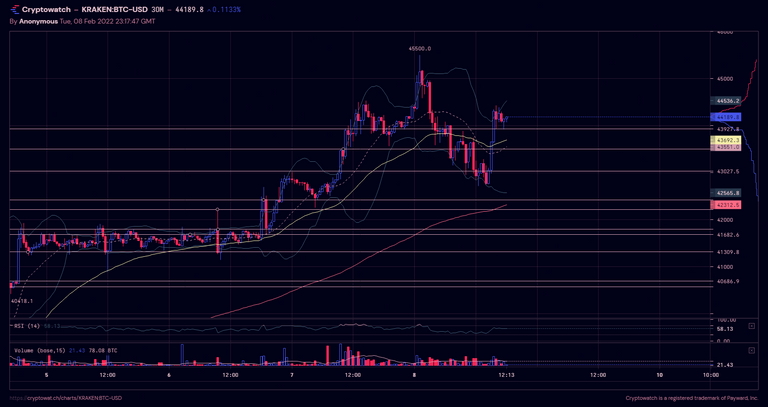 We went through a nice little consolidation phase around the $41K range and rested above support at $41K.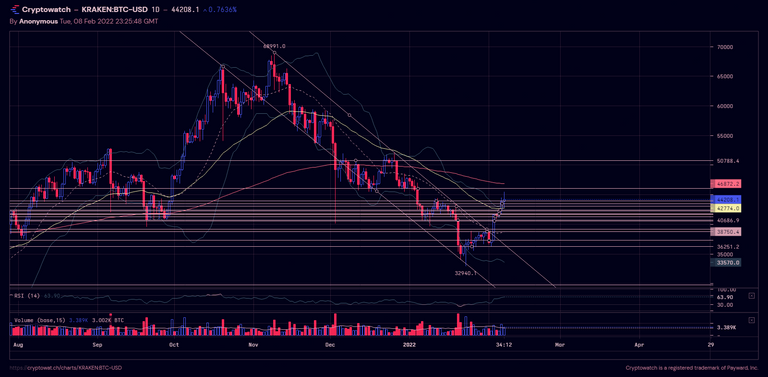 On this daily we can see us breaking out of this descending channel also helping me make the case to get bullish.
For the most part, market sentiment seems to be good. Social media seems to be taking a bullish attitude towards current market conditions. Outside of a black swan event it looks like recovery is imminent.

Traditional markets also appear to be recovering and fueling my bullish sentiment.
The Dood's bullish! Unless we see some sort of black swan event or traditional markets take a serious turn for the worst, I'm comfortable slowly adding to some bags.
BAG HOLDING
Bullish #Litecoin #LTC, #RIPPLE #XRP, #AMP, #BLOK, #XLM and of course #HIVE
The XRP news has been pretty positive. Starting to see the XRPArmy waking up too. Rumor is we could have some sort of resolution with the SEC situation in the next couple months. XLM also seems to follow the direction of XRP.
Most altcoins tend to follow the direction of BTC so I'm comfortable adding to any altcoin bags I'm currently confident in. Building slow and closely watching that $42K level of support now. Falling below the $42K range will necessitate a reason to re-evaluate my bullish stance. Slow and steady wins the race!
Hang in there people! #WAGMI