Hello everyone!
Today we are here to give you wonderful news of a contest of blazing rewards by TipMeACoffee as we have completed our later contests and rewards have been distributed as well 🔥.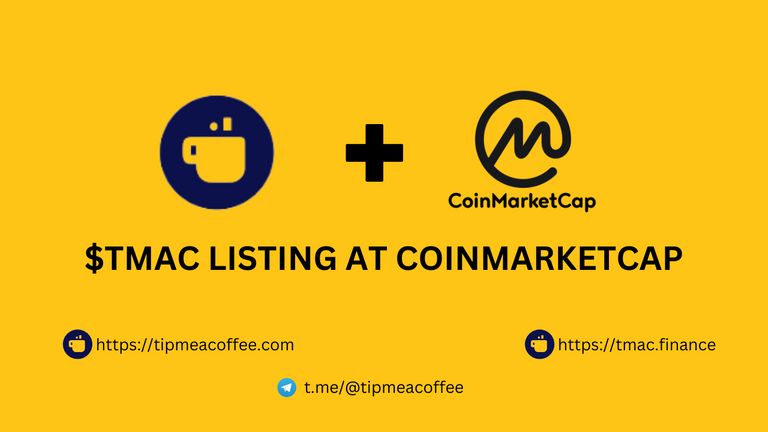 As you all know that $TMAC has been listed at Coinmarketcap a few days ago. Tmac is strong and more updates are also coming guys. And we have a simple contest regarding coinmarketcap.
Rules To Participate
Follow $TMAC at Coinmarketcap
Add $TMAC to your watchlist
Leave a good comment related to the $TMAC
Follow @tipmeacoffee
Reblog this post
Invite your 3 friends
Upvote this post (optional)
Link of coinmarketcap: https://coinmarketcap.com/currencies/tip-me-a-coffee/
How to receive your rewards
Leave your bsc address in the comment section of this post along with the screenshot that you have added $TMAC to watchlist, followed and of comment.
We will verify you and you will receive your rewards in your wallet.
So hurry up guys grab this wonderful opportunity as it is giving you the best chance to accumulate 100 $TBREEZE tokens worth $40 for doing just simple tasks.
Guys join TipMeACoffee and start earning crypto while doing microblogging and much more blazing rewards are waiting for you. So join and start earning for your each post and each second.
---
We are inviting you all to participate in this wonderful contest and get your rewards.
@piya3 @bearbear613 @walarhein @alexairways @penyaircyber @deltasteem @bitandi @mango-juice @bechibenner @e-mc2 @dragonballfan @golddiggernrw @mein-senf-dazu @hironakamura @lancang @monica-ene @treasuree @actordontee @royalevidence @offgridlife @steemadi @glorydee @bearmol @ynwa.andree @new-spirit @viviehardika @lionsuit @tin.aung.soe @devyswan1 @uthantzin @ansoe @ministerwalley @kaungsett8388 @naythan @suhlaing @milaan @redna @sanjamkapoors @queenstarr @th4488 @pregosauce @dmilliz @temmylade @asterkame @princekham @nyinyiwin @myothuzar @kaunglay2 @egistar @abirkhondokar0 @iyanpol12 @sentimento @suhag001@shati @shazara @babulkhan9 @cleanenergygarro
Useful Links
Breeze Foundation | Tip Me A Coffee | Tmac.finance | Breeze Explorer | Submit Proposals | Forum | Help Desk
---
Social Media Handles
Twitter | Telegram | Discord | Medium
---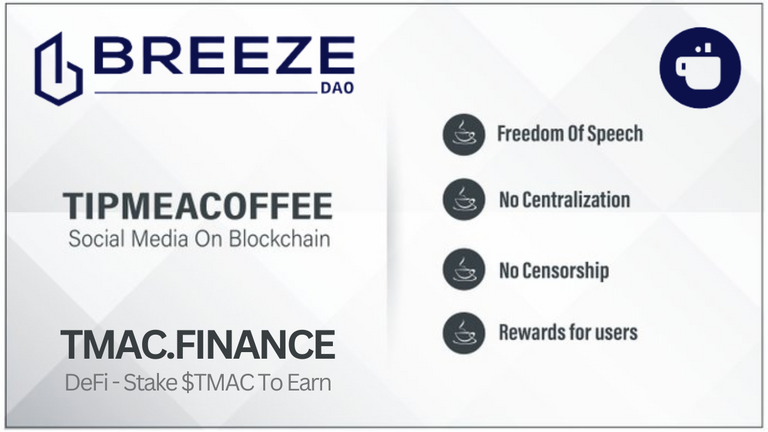 All the pictures are the authority of the @tipmeacoffee otherwise stated