Hello everyone we have exciting news for all of you. First if all we want to mention that TipMeACoffee platform has turned 1 year old, and happy anniversary to all. Secondly, we are giving away 10,000 TMAC tokens to suggest new name for our social media dapp in place of tip me a coffee 🔥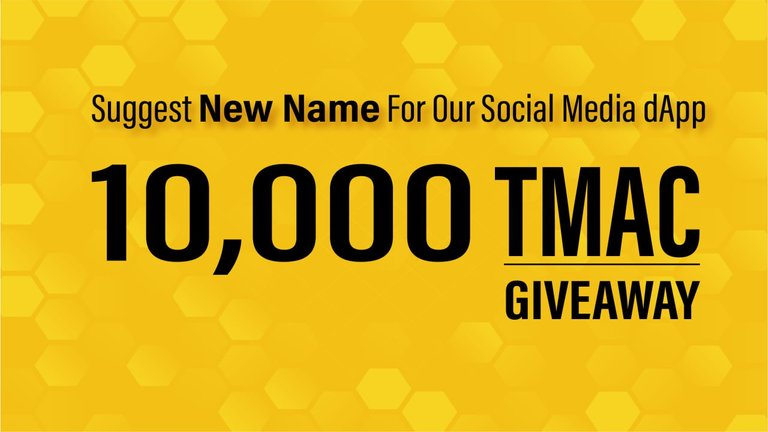 Name must be brand able, easy to spell (one word will be good) and readable and have the ability to become one of the best social media brand.
Our social media belongs to
• Chatting
• Microblogging
• Storytelling
• Sharing
So suggest name according to these points and win 10,000 $TMAC tokens.
Send your entries in name-suggest channel on discord ❤️
---
Useful Links
Breeze Foundation | Tip Me A Coffee | Tmac.finance | Breeze Explorer | Submit Proposals | Forum | Help Desk
---
Social Media Handles
Twitter | Telegram | Discord | Medium
---
All the pictures are the authority of the @tipmeacoffee otherwise stated
Posted Using LeoFinance Beta