Hello everyone!
Today we are thrilled to announce the centralised exchange listing of the $TMAC token. TMAC is going to be listed at the coinsbit which is the best exchange and in the top 20 exchanges of the coingecko.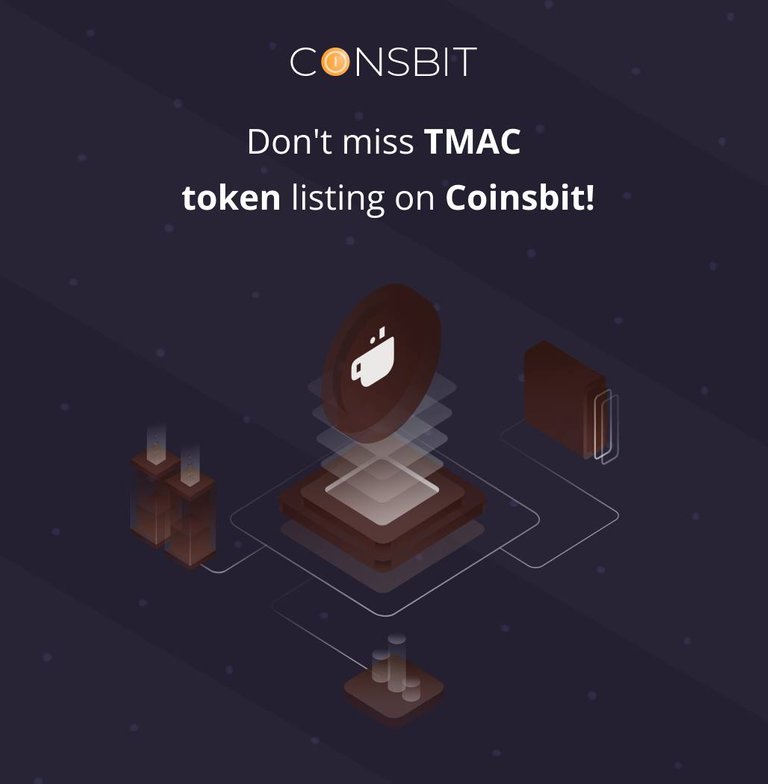 Image by coinsbit
Listing Details
🔥 Don't miss the TMAC token listing on Coinsbit! 🔥
💥 Dear users, we are glad to announce that TMAC token will be available on Coinsbit on 10.12.2022 at 14:00 UTC!
🌐 TipMeACoffee is a web3 social media platform. The project is developed by the Breeze Foundation as a DAO and is managed by the community under an open proposal system.
💠 TMAC is the project's BEP-20 token, which can be obtained as a reward for microblogging and storytelling on the TipMeACoffee social network.
©️ Smart-contract:
0x6421282c7f14670D738F4651311C5a1286e46484
💵 Pair:
TMAC/USDT
Coinsbit Tweet: ~~~ embed:1601169407790587905?s=20&t=a2MBEwnendaxckXUufq6Sg twitter metadata:YzBpbnNiaXR8fGh0dHBzOi8vdHdpdHRlci5jb20vYzBpbnNiaXQvc3RhdHVzLzE2MDExNjk0MDc3OTA1ODc5MDU/cz0yMCZ0PWEyTUJFd25lbmRheGNrWFV1ZnE2U2d8 ~~~
---
Useful Links
Breeze Foundation | Tip Me A Coffee | Tmac.finance | Breeze Explorer | Submit Proposals | Forum | Help Desk
---
Social Media Handles
Twitter | Telegram | Discord | Medium
---

All the pictures are the authority of the @tipmeacoffee otherwise stated
Posted Using LeoFinance Beta