Good day Hiveians!
Join me in analyzing the crypto markets!
ETH is seeing upward momentum after being dormant for longer than expected
Some months ago I predicted ETH to go to 4-5k, but I anticipated this to happen much earlier. With BNB and other rivaling defi projects ETH lay somewhat dormant for a while as capital shifted to these other projects. However, now that ETh is back on the move, let's see where we are at.
I have so far maintained that these ovals mark the same stage of the cycle.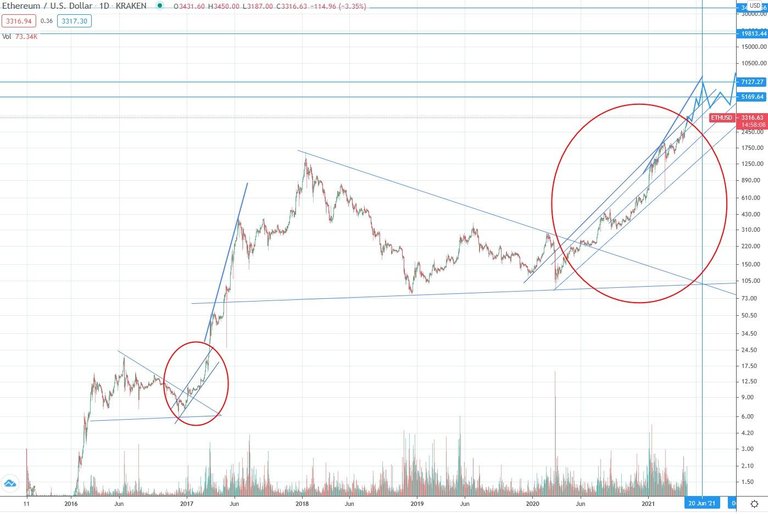 However, it has become clear that there has been a shift. The last part of the current movement I think should therefore correspond more closely to the part marked in the this graph. This shift has been very subtle and hard to overlook as the breakout from the channel hasn't been as clear as in 2017 (look at the channel below the first oval, it corresponds to the one crossing through the current one).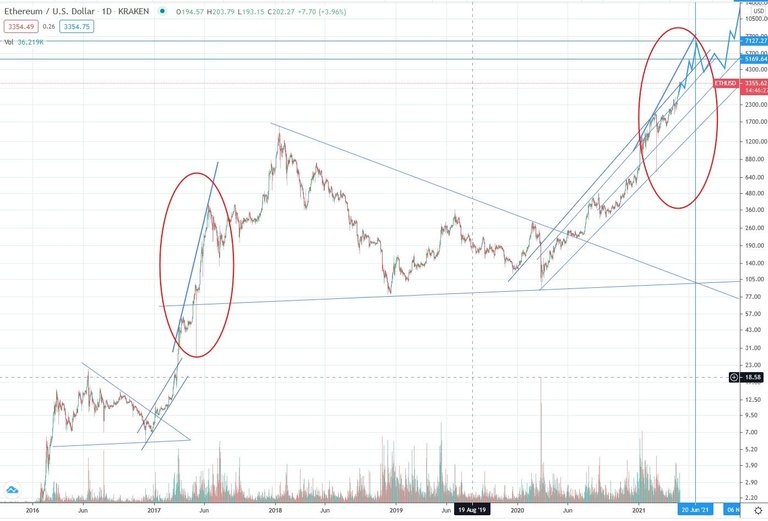 Let me a bit clearer by numbering the peaks. This is from 2017: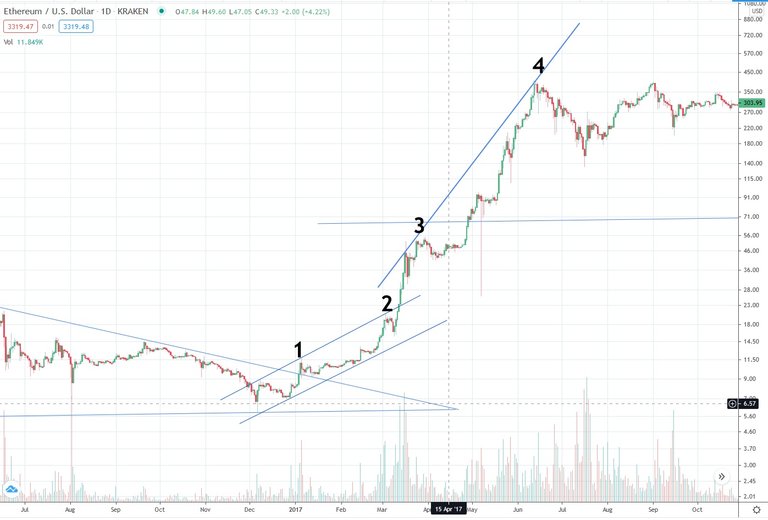 As you can see the pattern applied to 2020/2021 doesn't add up quite as good. It works well until 2, but there wasn't the break out as in 2017, meaning that 2 became 3. As a result, 3 will become 4. You can see that there is a clear trend line coming from 3 in both cycles. This will be the crucial resistance for the short to mid term movement.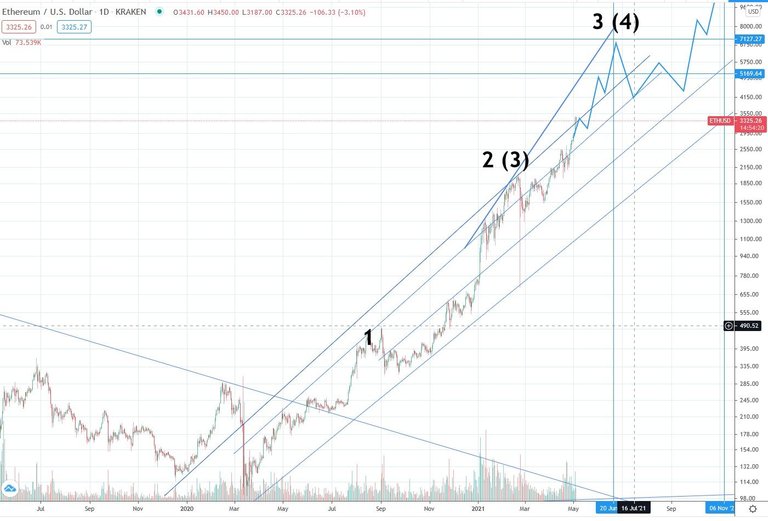 You can see that this resistance runs all the way up to 7k. The correction seen today should be supported by the trend line coming all the way back from Mach of last year. I therefore expect price to move upwards quite rapidly until June when I think the crypto market will have its first major peak (there should be another one around October/November/December). It is as of now unclear how high this peak will be, but it should be between 5 and 7k, depending on how bitcoin will perform. This would then be followed by a big correction of about 40% to around 3-4k.
As expected ETH/BTC has also had a major upward move. I think it could top out at around 0.065 to 0.085, followed by a strong correction and one more push upwards.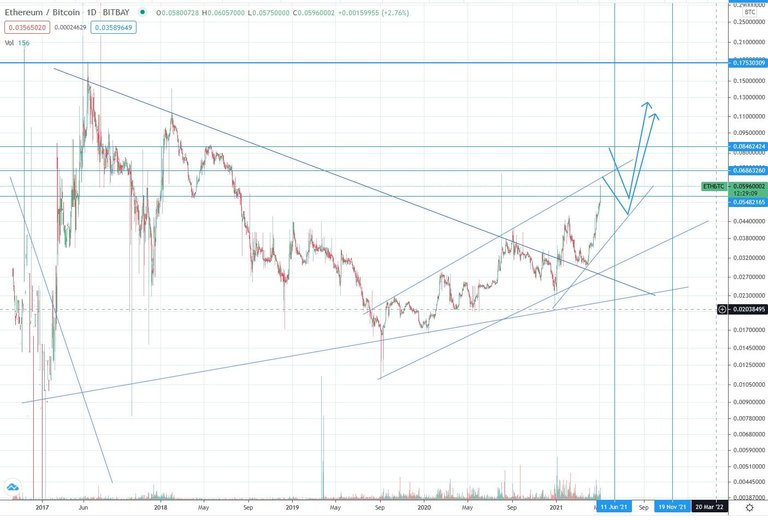 ---
As a general reminder: Please keep in mind that none of this is official investment advice! Crypto trading entails a great deal of risk; never spend money that you can't afford to lose!

⛅🌦🌧🌦🌧🌨☁🌩🌦⛅🌧☁🌤🌥🌪🌧🌨🌩⛅🌦☁🌤🌥🌤⛅🌤⛅🌦⛅

⛅🌦🌧🌦🌧🌨☁🌩🌦⛅🌧☁🌤🌥🌪🌧🌨🌩⛅🌦☁🌤🌥🌤⛅🌤⛅🌦⛅