Looks like coinmarketcap got jelly of the academy thingie Coinbase is running and started something similar! Which means, you get to watch stupid videos, answer stupid quizes and get some sweet free crypto money in return! And unlike Coinbase, you don't even need to do KYC. At least not for now. Awesome!
For starters, you need to head over coinmarketcap, set up an account, log in and then just click on the top menu Products -> Earn. It's pretty easy but here's a screenshot in case you are a total idiot: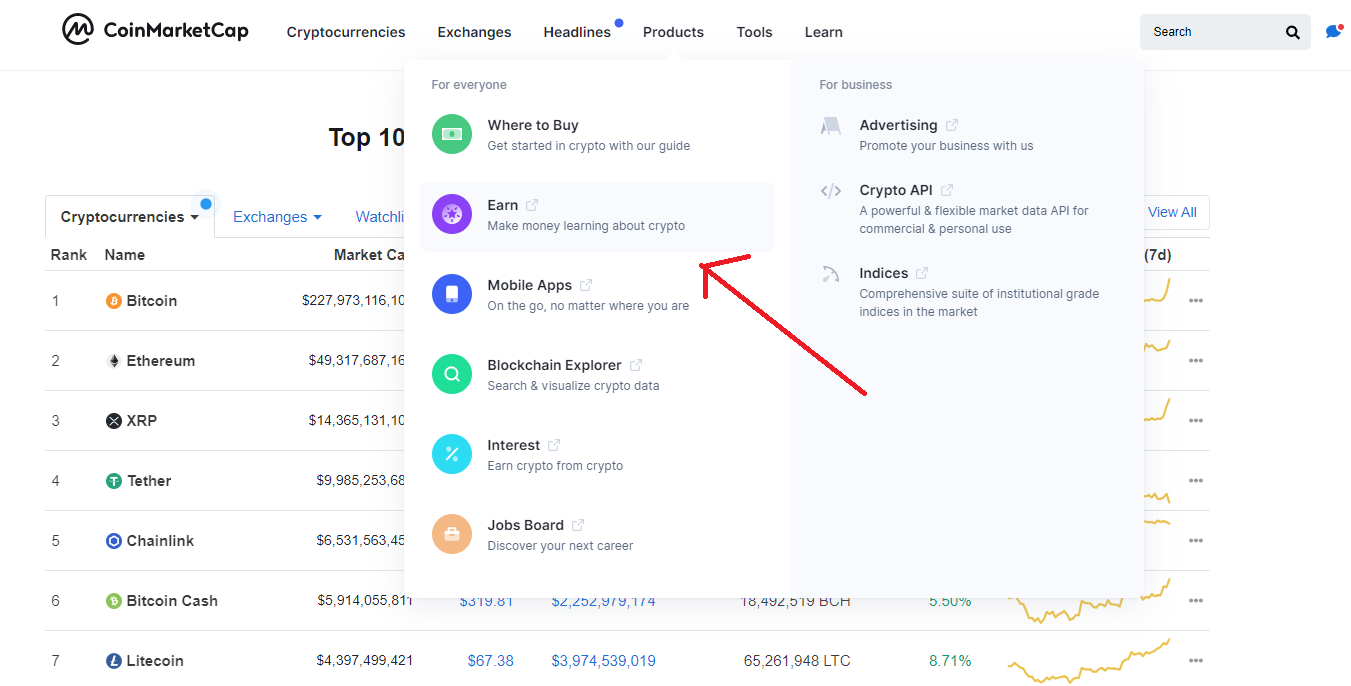 This will take you to another page showing you all the crypto you can earn. For now, it's only one, BAND, which apparently is some DeFi shit: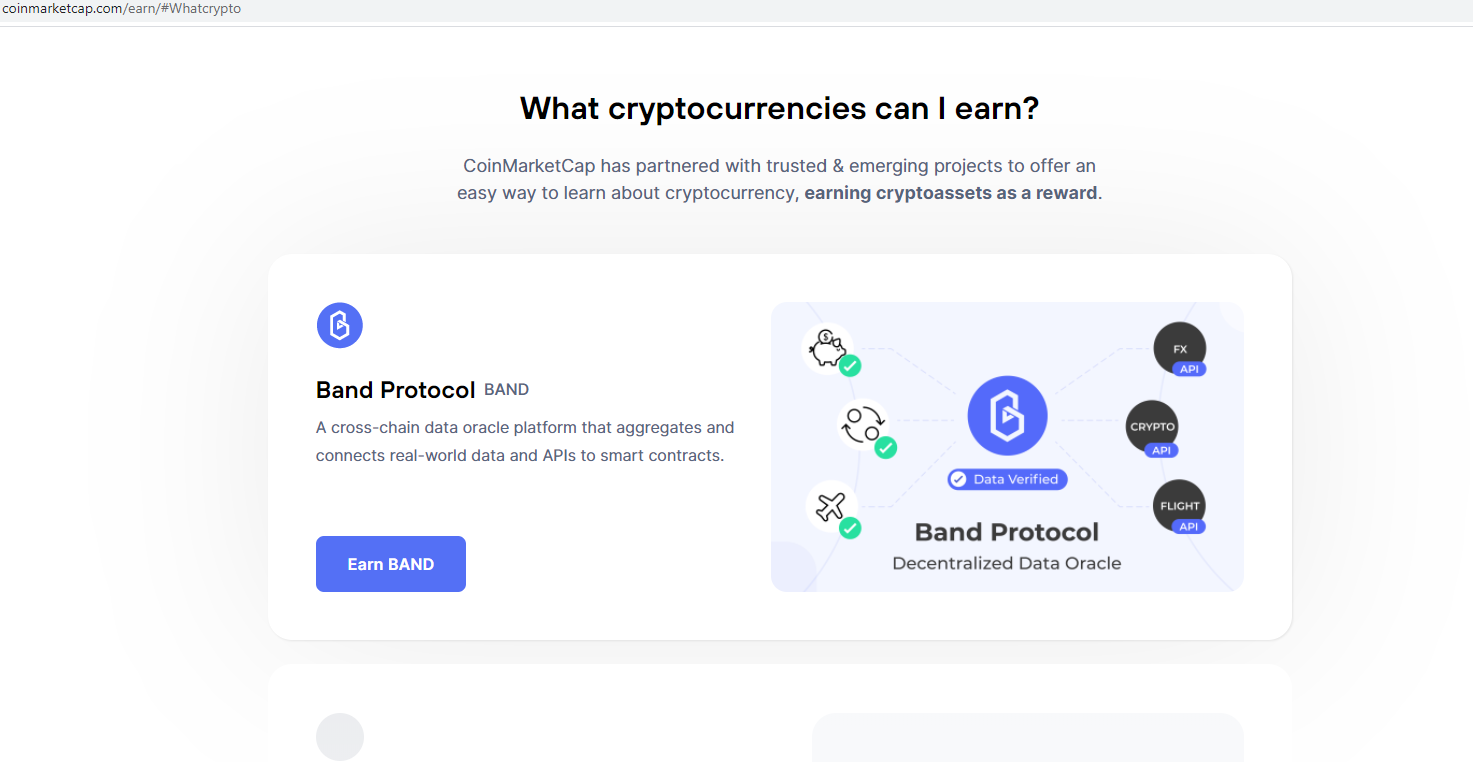 Just click the Earn Band Button and then you will go to a separate page where you get to watch 3 stupid videos with information about this token.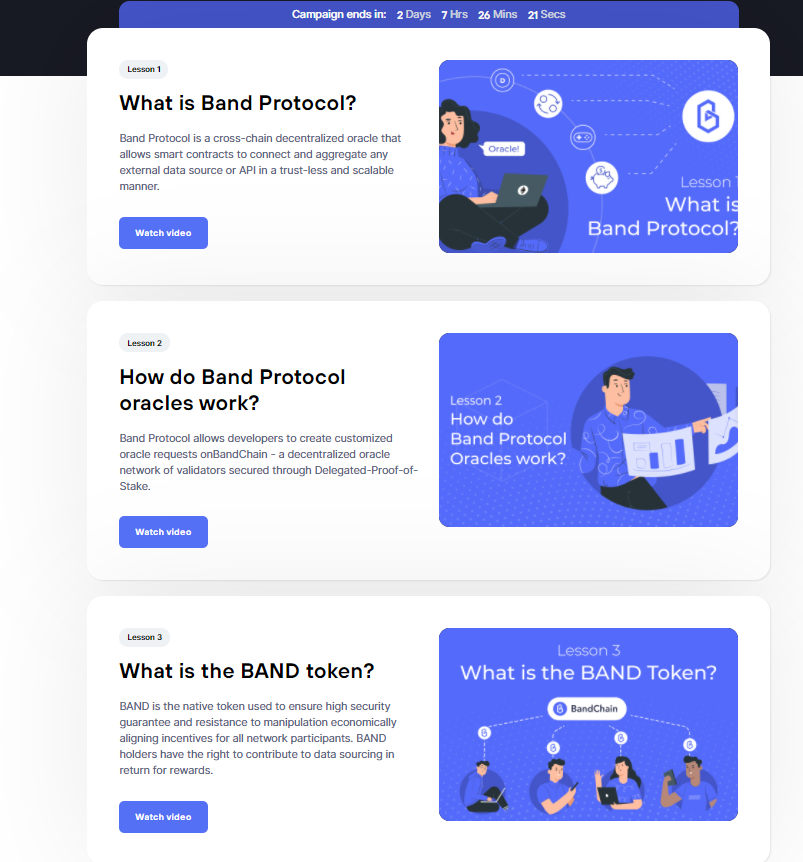 Just watch the videos, it's ok, you don't have to actually pay attention. Open some porn or whatever in another tab till they are finished. And then click the take the quiz button:

When asked for a BAND adress and memo, just head over to Binance and get an address from there. And then the hard part comes.
If you followed my advice, you watched some sweet porn while the educational videos were playing. And you will find the questions quite impossible to answer. Thank god this is 2020 though. Just copy them on a search engine and you will find that many websites have them already answered for you. Nice!
And that's it! Once the quiz is finished you will get a verification email saying your answer were recorded and that you will receive your money when the campaign is over, which is in 3 days from now.
You are welcome.
Posted Using LeoFinance