Oh, hi Mr mailman! What? A letter for me?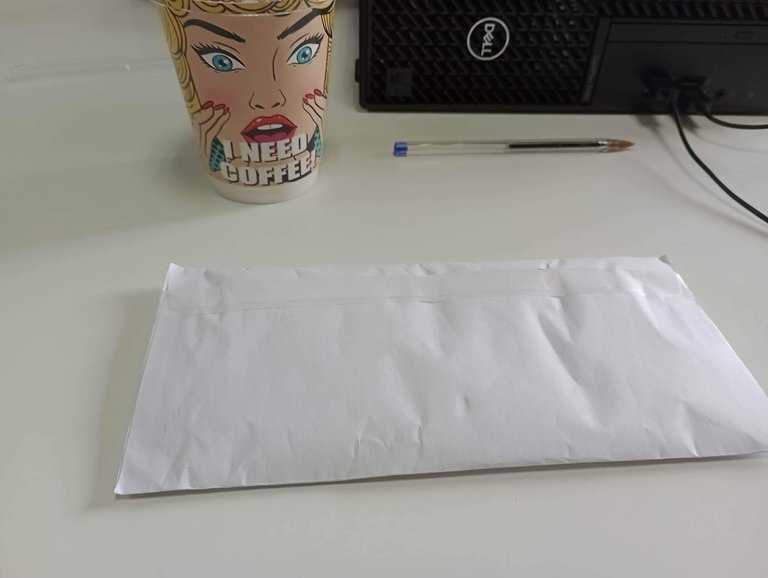 Sweet! Let's open it up !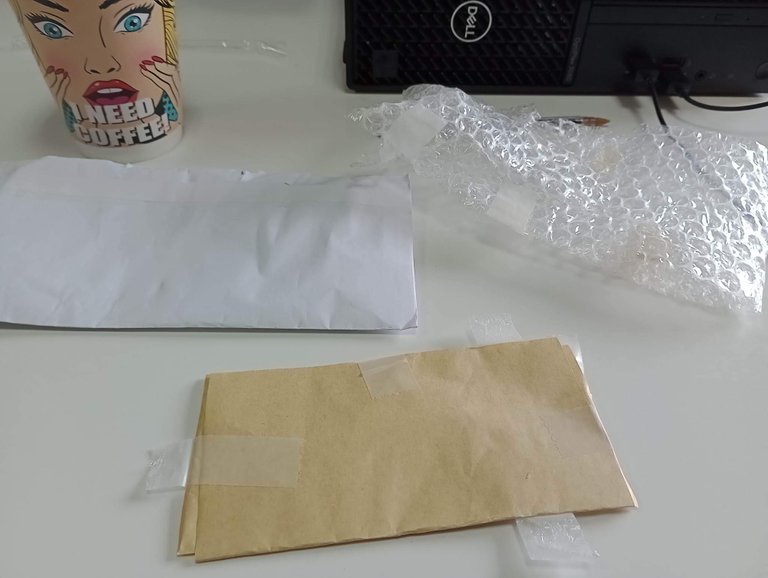 Yayyyyy! Fresh silver! 🥳🥳🥳🥳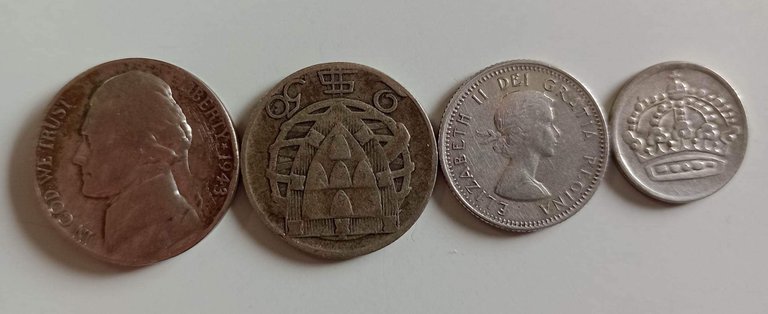 Look at these sexy ships, I bet @kerrislravenhill has a dozen of each 🤭 Ok, let's learn a bit more about these coins. From left to right we have...
First, a war nickel minted in 1943. That's 5 g of 0.350 silver. I actually wrote a post recently about war nickels, click here if you want to learn more about em! A really interesting piece of history! This is the second war nickel I score btw 🥳🥳
Second, we have 5 Escudos from Portugal minted in 1946. That's 7 g of 0.650 silver. I must comment how I love the design of both the ship and the Portuguese coat of arms!
Next, a sexy Eli from Canada, 10 cents from 1961. Purity in this little fella is quite decent at .800, with a total weight of 2.33 g.
And finally we got a super tiny coin from Sweden. 10 ore, or 1.44 g of of .400 silver, lol.
Yeah, not much silver today...But at least I only paid about 10% + over spot so there's that !
I'll be making a post in the future for each one of these babes with more info about their history and shit so stay tuned!
..
....
.....
......
.......
........
But wait. There's more! I almost forgot the most precious treasure of them all!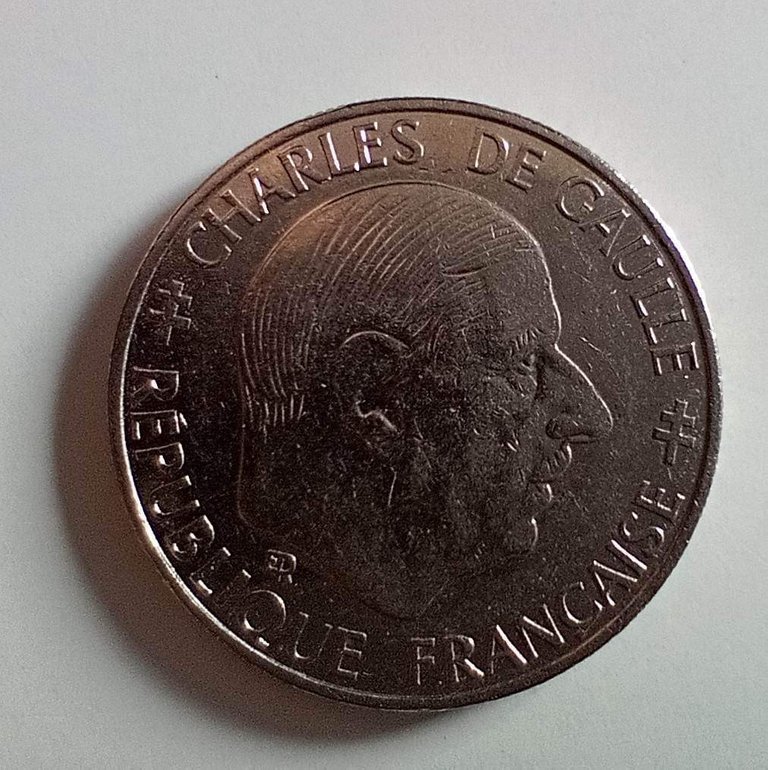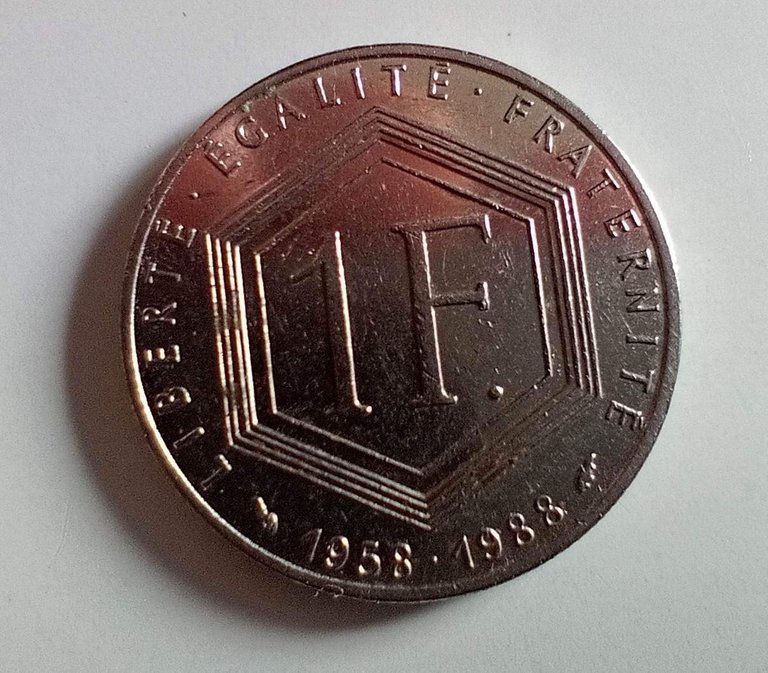 1 french Franc from 1988. It's not silver but damn...Just look at that ugly nose lmao. That man is a keeper 😂
Stack on frens!
Posted Using LeoFinance Beta