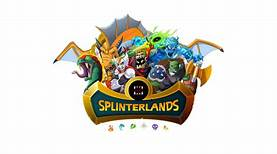 A few nights ago, I received my first SPS airdrop reward from this game. It was about 0.037, which was relatively low as I was on day 5 of playing this game.
Between that night and the next morning before the airdrops went live, I converted about $16.50 from my Coinbase Bitcoin wallet to the Hive Engine, to where I traded it for HIVE and then for DEC. This racked me up about 2,370 DEC.
As a new player, my DEC balance was previously at rock bottom (and plenty of veterans will say that it still is lol) and I shot it up; curious in how this would increase my airdrop based off of my assets.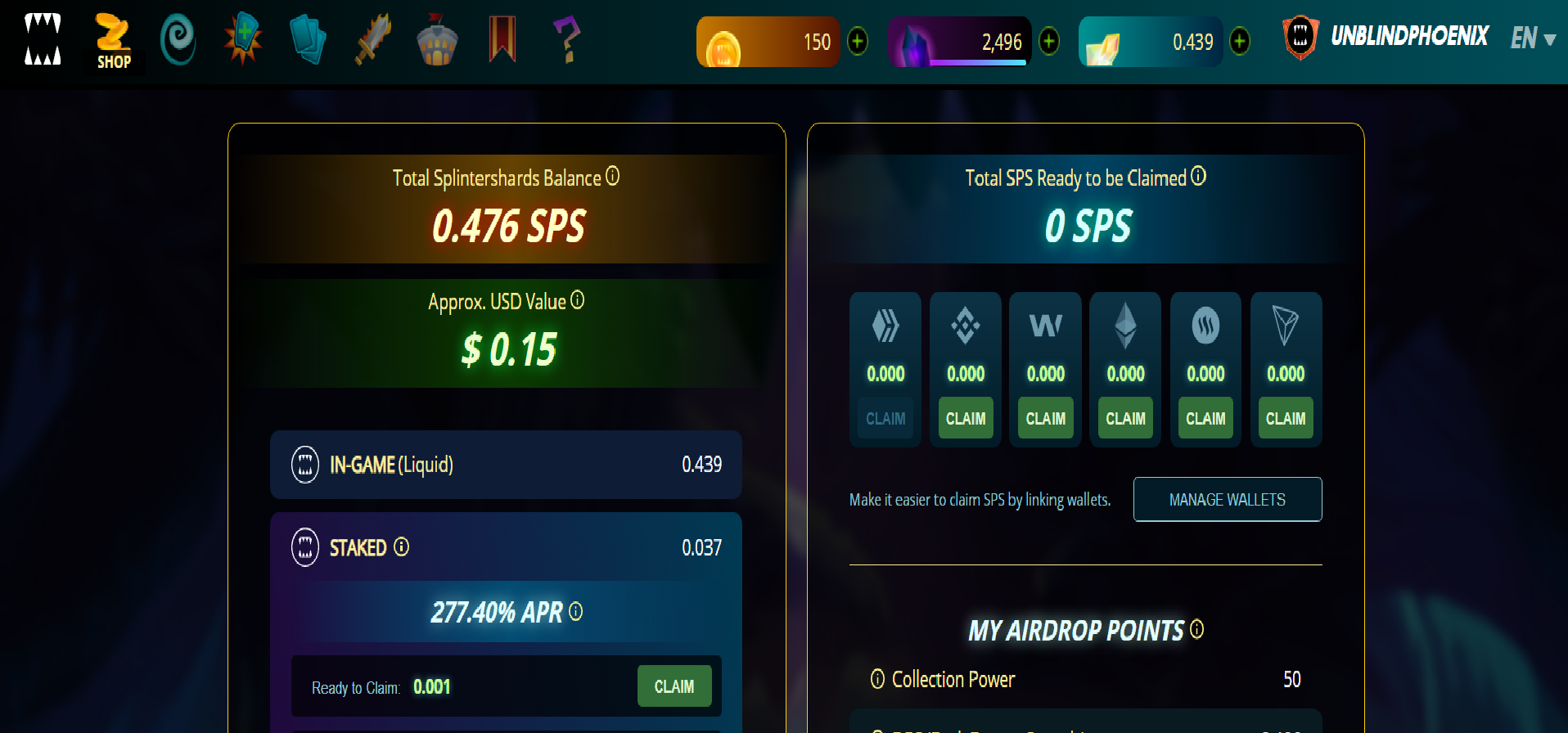 And man was I surprised!
I increased my overall SPS in a single day by just under x13; as it increased to 0.476, which is valued at about $0.19.
As I am writing this article, my current SPS is 2.419, meaning that it has further increased by a little over x5. This leads my total increase to be almost 6600%!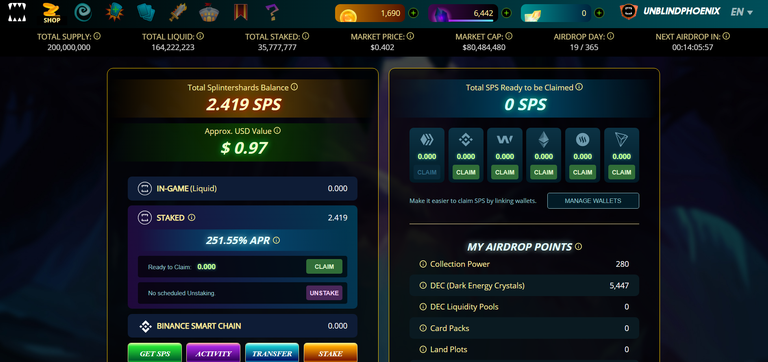 That's $0.97 off of just having DEC in my account and I imagine the daily increase in SPS will only rise, eventually to extra dollars per day!
All of it will always be immediately staked for further increase and I'll keep a constant eye over its value for the next few months, maybe even years. I have also heard that the amount of packs you can purchase from the next edition, Frost Legion, will be based off of how much SPS you have staked. The more you stake now, the better!
I actually have a very informative and well-received article on everything you need to know about SPS which you can read right here!
Anyways, if you are new to the game and haven't started yet, consider using my affiliate link to sign up!
If you have read this far, feel free to follow me for consistent posts and updates from an experienced writer and new player!
Posted Using LeoFinance Beta