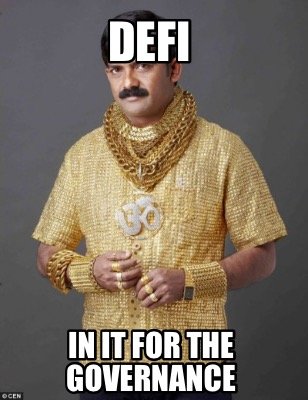 @smooth brings it up to Increase the HBD interest rates to 7%. I like the idea. Because with the upcoming hardfork, we are able to convert Hive to HBD and vise versa.
The Interest rate will payed after the upcoming hardfork only to the funds are in savings. This is because exchanges should not earn interest on user funds.
General a good idea.
To the 7%. I think it is a good start, but it is only a start.
What I like to see is a Liquid pool for Hive/HBD.
And no to low (around 3%) Interest rates in saving account and 7%-10% interest rates in the liquidity pool in Hive/HBD. The pool should be onchain and allow swaps like on uniswap.
This Tool should come in addition to the current marketplace.
Why is this so awesome?
First higher liquidity = higher prices long-term.
Super nice opportunity for one of the highest returns on Stable coins.
And best of all, allows Investors to invest in hive without play the curation game. Awesome.
If you add liquidity and earn interest on it, it benefits hive + the investor can stay liquid.
Stable the price, allows larger purchases of Hive at ones for Investors.
We can allow autocompound. On ETH and BSC this is Inovative. We can do it because no fees :)
Longterm with liquidity pool
I would expect fast a high demand for HBD, this should end up in high demand for Hive, which gets converted to HBD.
Ends up at a higher price of Hive.
Very very good.
@smooth would be awesome if you can bring up this talk to a larger group of people, because i think this could be a big thing :)
Posted Using LeoFinance Beta