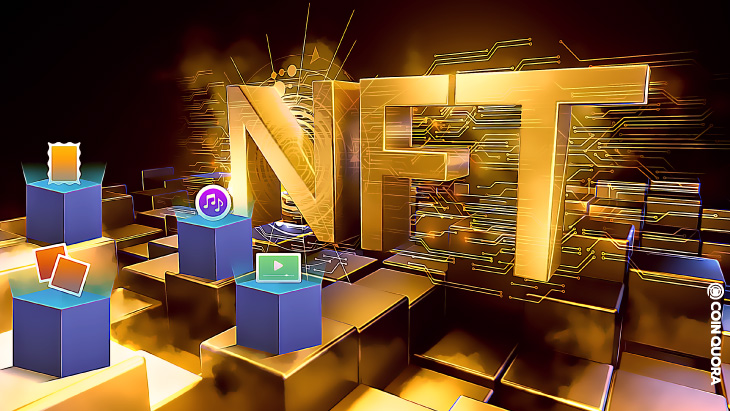 source
Before exploring the topic of NFT, it is very important to know and understand what fungible goods and non -fungible goods are. Let's start with the first term:
The fungible goods are all those elements that we can exchange and, they have a value that is based on the function of the number, weight or failing, measure that represents it. As for non -fungible goods we can highlight that these are represented by the elements that cannot be replaced.
We will exemplify both terms. Fungible goods are represented by money. When we have a $ 5 ticket in our possession, we are having a fungible good and the safest thing is that, at some point we will be able to exchange it for another ticket of the same amount.
As for the non -fungible good we can emphasize that this is an artistic work. When we own one painting, we do not consume it and we do not replace it with another since, the arts of arts do not have the characteristic of being equivalent to some other despite being a replica.
What is a NFT?
It is important to note that NFT represents the acronym in English of non-fungible token. Now, the Token are made up of units that assign a value to the business model that will represent. An example of this would be, cryptocurrencies.
The aforementioned example makes it clear that cryptocurrencies and NFTs have a very narrow link in the technological base despite being in opposite poles because, bitcoin is part of a fungible good while, NFT belongs to a good no good Fungible. Despite this difference, the essence that both have is in the representation they enjoy being technological currencies.
Due to all the aforementioned, we can already be clear that NFTs are part of a unique asset; That is, it is not possible to modify or exchange it for someone else even though they have the same value. The reason for this is that there are no 2 NFT that have the same equivalence; Similarly, there is no possibility that 2 paintings are equal.
For this reason, we can think quietly that an NFT is a work of art represented in its species. It is something very similar to the painting of the Mona Lisa, painted by Leonardo da Vinci since, there is only one original picture because despite the aftershocks there are, none has the same value as the authentic version. The same happens with the NFT, the difference would lie in the latter, they are in digital format.
It is important to note that NFTs tend to be attached to some digital illustration or work of art because, it is a unique good. The value is what we all want to give and at this time, they are having peaks of popularity because there are people willing to pay thousands of euros and dollars for objects that are attached to some NFT.
NFT functionality
The NFT function is done through, the technology offered by the blockchain or, through a blockchain. It is important to note that the technology used by NFT is the same as cryptocurrencies. This means that, it works through a decentralized network, with nodes or blocks that are intertwined and of course, insured using cryptography.
However, each of these blocks previously embedded with a block, transaction data and date through designs resistant to some data modification. Let us keep in mind that, all NFT is assigned a digital certificate whose origin is, authenticity being a kind of series in metadata that is not possible to modify at some point.
Through these metadata, we have the guarantee of authenticity since, we register the value of the game and in turn, of all the transactions or acquisitions that we make with them. It should be noted that, when we make a purchase of something that is of digitized content and tokenized by an NFT, there will be a voucher that certifies the first value with which it was purchased.
In almost all cases, NFT or tokens are standardized with the Ethereum network and their entire block chain. The technology used by NFT is easy to use and at the same time, well known among people who move in the world of blockchain. However, when referring to authentic works, we can indicate that there is no active sale as with digital currencies.
Posted Using LeoFinance Beta