This publication was also writen in SPANISH and PORTUGUESE.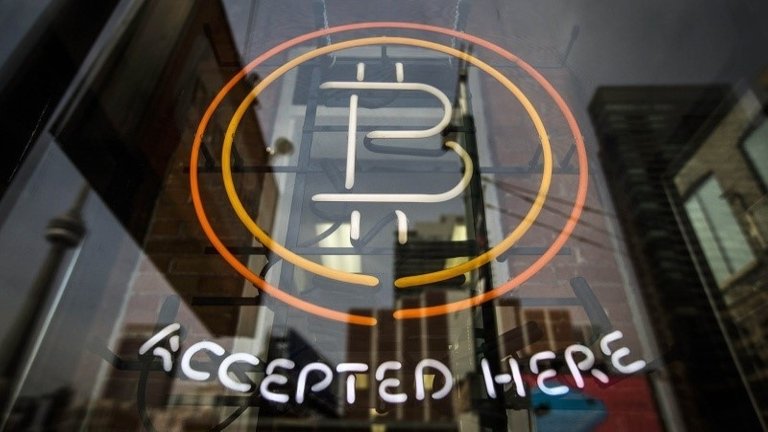 BitcoinBázis
Budapest has been an unexpected (and grateful) surprise for me. Initially, when I chose this capital to visit, I really didn't expect to see a place so out of place, modern and at the same time able to keep all its roots embracing a past that is full of cultures and traditions over many decades.
As far as I know, this city is the financial, cultural, mercantile and corporate reference of Hungary and not far from the reality of the cryptocurrency world, it is also connected with the prosperous future that the trend of digital currencies is bringing. A proof of this is an establishment, which accepts Bitcoin as an exclusive form of payment.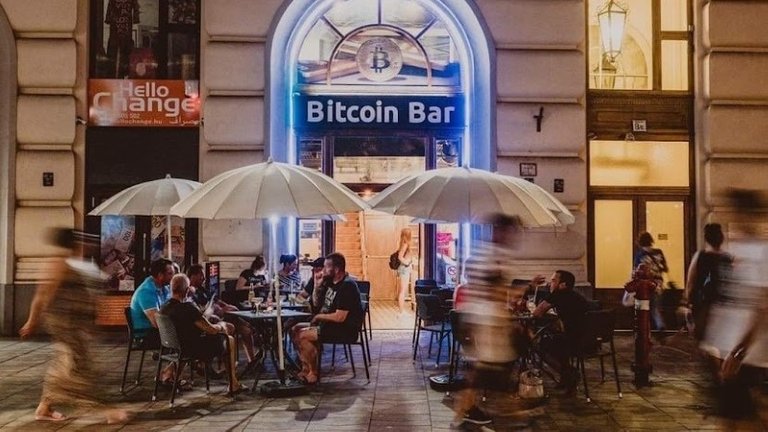 Bitcoin Food
I was getting to know some specific spots in the city when suddenly, I came across a place called Bitcoin Bar. Yes, the name is very suggestive and goes straight to the point: Offering products for customers to pay using the most famous cryptocurrency in the world. An idea that may not be new, but for me it was something "unprecedented".
There is a difference between expectation and reality. Until then, I had only heard about or read something about it... But yesterday I could see with my own eyes a place connected with cryptocurrencies with this payment method as the main attraction. The decoration of the place is also highly suggestive, quite creative and inviting for enthusiasts of this "new world". I stayed there for a few hours, and found the atmosphere to be very fun.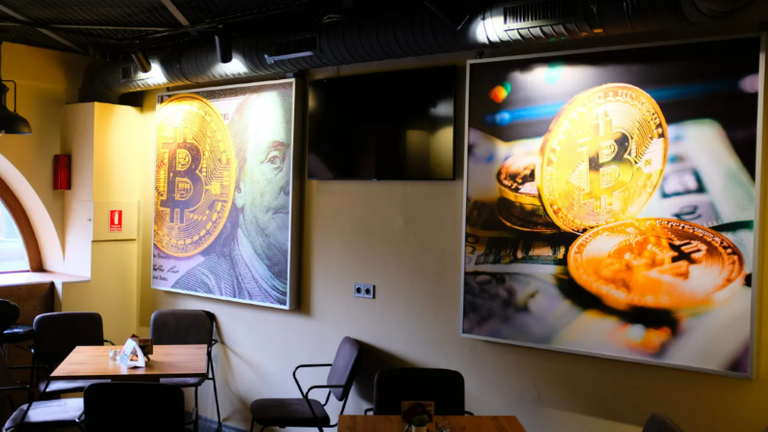 Bitcoin Takeover
I hope to see something like this bar in Brazil very soon. Something immersed within this reality and not just a new form of payment. It may still take many years to come true, but I think that sooner or later Brazilian lands will be taken over by different types of establishments that will finally accept cryptocurrencies (not just Bitcoin) as the main financial attraction for everyone. the pockets.
---
Bitcoin Bar: Bebidas, Diversión y Criptomonedas.
Budapest ha sido una sorpresa inesperada (y agradecida) para mí. En un principio, cuando elegí esta capital para visitar, realmente no esperaba ver un lugar tan fuera de lugar, moderno y al mismo tiempo capaz de mantener todas sus raíces abrazando un pasado lleno de culturas y tradiciones a lo largo de muchas décadas.
Hasta donde yo sé, esta ciudad es el referente financiero, cultural, mercantil y empresarial de Hungría y no muy alejada de la realidad del mundo de las criptomonedas, también está conectada con el futuro próspero que está trayendo la tendencia de las monedas digitales. Prueba de ello es un establecimiento,
que acepta Bitcoin como forma de pago exclusiva.
Estaba conociendo algunos lugares específicos de la ciudad cuando, de repente, me encontré con un lugar llamado Bitcoin Bar. Sí, el nombre es muy sugerente y va directo al grano: Ofrecer productos para que los clientes paguen con la criptomoneda más famosa del mundo. Una idea que quizás no sea nueva, pero para mí fue algo "sin precedentes".
Hay una diferencia entre la expectativa y la realidad. Hasta ese momento solo había escuchado o leído algo al respecto... Pero ayer pude ver con mis propios ojos un lugar conectado con las criptomonedas con este método de pago como principal atractivo. La decoración del lugar también es muy sugerente, bastante creativa y acogedora para los amantes de este "nuevo mundo". Me quedé allí unas horas y el ambiente me pareció muy divertido.
Espero ver algo como este bar en Brasil muy pronto. Algo inmerso dentro de esta realidad y no solo una nueva forma de pago. Todavía puede tomar muchos años para que se haga realidad, pero creo que tarde o temprano las tierras brasileñas serán ocupadas por diferentes tipos de establecimientos que finalmente aceptarán las criptomonedas (no solo Bitcoin) como el principal atractivo financiero para todos los bolsillos.
---
Bitcoin Bar: Bebidas, Diversão e Criptomoedas.
Budapeste tem se mostrado uma inesperada (e grata) surpresa para mim. Inicialmente, quando eu escolhi essa capital para visitar, eu realmente não esperava ver um lugar tão deslocado, moderno e que ao mesmo tempo é capaz de manter todas as suas raízes abraçando um passado que é cheio de culturas e tradições ao longo de muitas décadas.
Até onde eu sei, essa cidade é a referência financeira, cultural, mercantil e corporativa da Hungria e não muito distante da realidade do mundo das criptomoedas, também está conectada com o próspero futuro que a tendência das moedas digitais está trazendo. Uma prova disso é um estabelecimento, que aceita Bitcoin como forma exclusiva de pagamento.
Eu estava conhecendo alguns pontos específicos da cidade quando de repente, eu me deparei com um lugar que se chama Bitcoin Bar. Sim, o nome é bem sugestivo e vai direto ao ponto: Oferecer produtos para os clientes pagarem usando a criptomoeda mais famosa do mundo. Uma ideia que pode até não ser nova, mas para mim foi algo "inédito".
Há uma diferença entre expectativa e realidade. Até então, eu só tinha ouvido falar ou lido alguma coisa sobre isso... Mas ontem eu pude ver com os meus próprios olhos um lugar conectado com as criptomoedas tendo esse meio de pagamento como principal atrativo. A decoração do lugar também é altamente sugestiva, bastante criativa e convidativa para os entusiastas desse "novo mundo". Eu fiquei algumas horas lá, e achei o ambiente muito divertido.
Espero ver algo parecido com esse bar no Brasil muito me breve. Algo imerso dentro dessa realidade e não apenas como apenas uma nova forma de pagamento. Pode ser que isso ainda leve muitos anos para se tornar realidade, mas eu acho que mais cedo ou mais tarde as terras brasileiras serão tomadas por diversos tipos de estabelecimentos que irão finalmente aceitar as criptomoedas (não apenas o Bitcoin) como principal atrativo financeiro para todos os bolsos.
Posted Using LeoFinance Beta