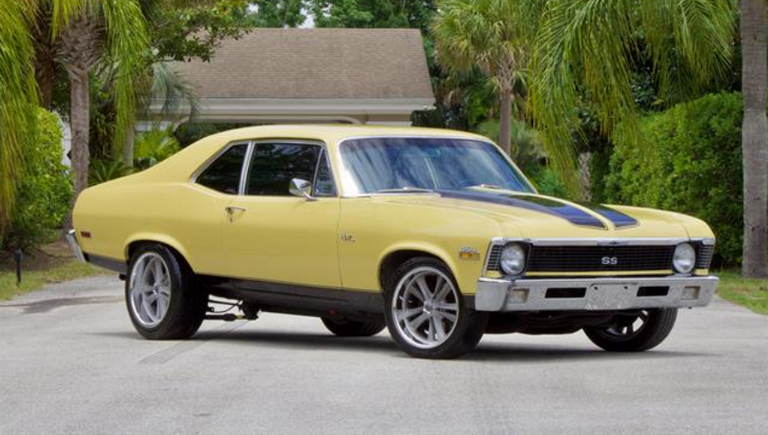 source
One of the most iconic cars in recent cinema has been the 1970 Chevrolet Nova, a vehicle that, with its hood decorated with a skull and two rays, was one of the undisputed protagonists of Death Proof, one of Tarantino's most provocative films.
Let's stop at this vehicle, the same model used in movies like Eddie Murphy's "A Police Loose in Hollywood" or "Violent Times" starring Samuel L. Jackson and John Travolta, so Quentin Tarantino's nod is visible to those cars.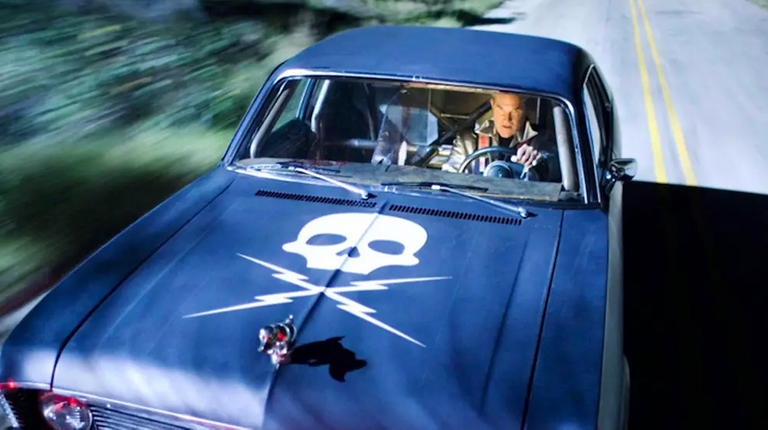 source
The 1970 Chevy Nova SS was quite a machine for the time and belonged to the so-called muscle cars, mid-range cars and a large high-performance engine, with a sporty exterior aesthetic but with interior capacity like a family car. Front engine and rear wheel drive.
With 6,500 cc engine. and 375 hp, the Chevy Nova SS belonged to the so-called third generation of the Chevrolet Nova, a series of cars produced in the United States from 1962 to 1979 by the Chevrolet division of General Motors.
As for the movie Death Proof, those who have seen it resonate with opposing opinions. Those who expected otherwise hate it; while those who call themselves Tarantino fans can't help but flatter his kindness. The truth is that the film left a real stun at Cannes.
Death Proof is part of the Grindhouse duo along with the Robert Rodríguez film Planet Terror. The fact is that while many people were waiting for a new masterpiece from the writer of such prestigious films as Pulp Fiction or Kill Bill, what Tarantino and Rodríguez had illuminated was nothing more than a tribute to the films of the Gore and Z series that were screened in the 1970s. double sessions in American theaters, and this spawned a genre called grindhouse. But in Cannes they should not have understood the wink...
Many of you who have not seen it yet, and if you are curious, I tell you that Death Proof is the story of the stuntman Mike, played by Kurt Russell.