The team over at @psyberx is killing it! They are releasing multiplayer for founders and we are handling the sale of these current round of founder passes for ETH on Myria!
As a reminder, @psyberx gave every opportunity for HIVE users to become founders over a year ago and for many, many months. These things take time! So now that the game is released, HIVE users once again want a chance to become founders.
Dude. You missed your chance.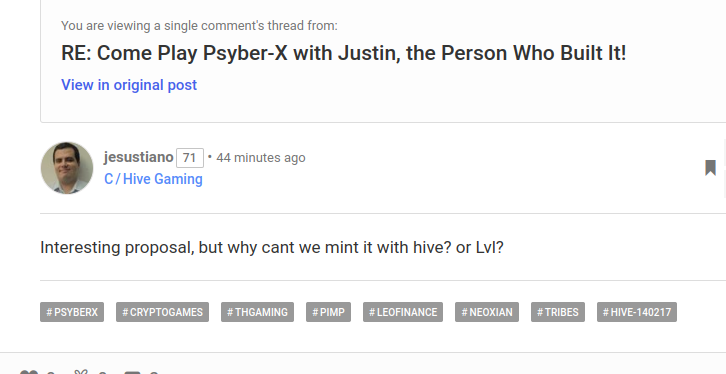 But okay, we relent. You can buy a pass right now for ETH on Myria, but out of the goodness of our hearts, we have collaborated with Myria to facilitate the ability to internally transfer the passes, allowing us to sell them to you using SWAP.HIVE.
Real Myria Pass
There are 2 Myria passes and they both come with really great perks! The only way to get the perks is to have a wallet with Myria. If you send us 1200 Swap.Hive, we will facilitate the purchase for the Gold pass, but you need to have your Myria ETH address in the memo or you forfeit all your goodies/perks.
THE ETH ADDRESS MUST ALREADY BE REGISTERED WITH MYRIA
If you send us 200 Swap.Hive, we will facilitate the purchase for the Silver pass. Again, without a pre-registered ETH address, your goodies will be forfeited, but you will have the pass to play the game.
We want everyone to play the game and wallets at Myria are free.
Fake Myria Pass
If you don't care about Myria or ETH, just want to play the game, send 200 SWAP.HIVE to @psybersects with memo: LET ME PLAY.
This will officially be counted as a Silver Pass sale, but you will not get any of the other bonuses later that come with these passes, but you will be able to play right now. The @psyberx team may or may not take mercy on these players, but participating in the alpha and then beta testing phases will be loaded with opportunities to collab and earn.
Money grab much?
The funds from the Myria sales are destined to go into increasing our corporate liquidity on LVL on the HIVE-Engine platform. It is our firm belief that with a serious level of liquidity we could easily get listed on Asian exchange Bitrue. This will be really big for the project. The Swap.Hive from this side-sale will be going to the same place.
Building a game, with community and economy, is a lot of work, but it gets easier once everything gets moving in the right direction. Here is a report on our corporate liquidity so far: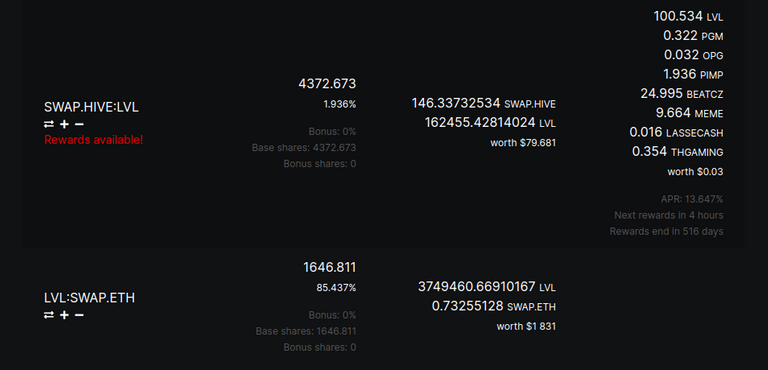 In the meantime, playtesting with alpha founders and beta testers will continue, the back-end should be coming plugged in soon, and ever more development is underway.
Shout out to @locolombia for donating the funds for the LVL:Swap.ETH Pool. This is where we will be parking the liquidity coming from Myria. We will put the sales in SWAP.HIVE into the LVL:Swap.HIVE Pool.
The beautiful thing about corporate liquidity is that we are spending the money, and enjoying the benefits, without really actually spending it. We will still have it to possibly invest into big opportunities in the future.
Time will tell how fast but - PsyberX is coming to life!