Tomorrow is the day when the Founders and Pass holders get to download Psyber-X!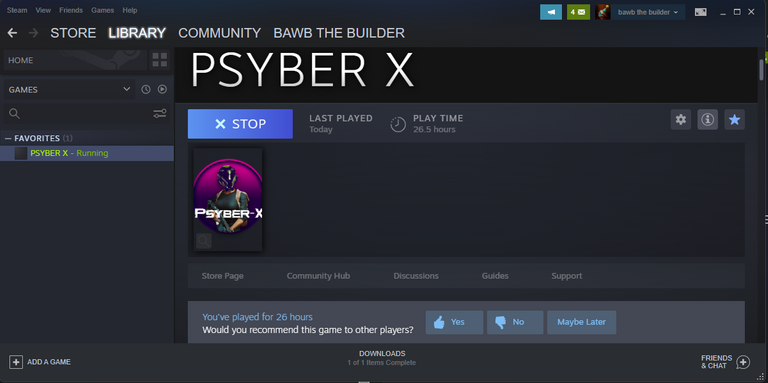 We have opted to be steam powered and have the steamcommunity (http://steamcommunity.com) facilitate the download of our flagship Psyber-X. It has proven to be excellent at allowing us to patch in updates so that once you have it downloaded, you don't have to keep downloading the whole thing from scratch after each upgrade. Being that the game currently sits at 80 GB, that's super convenient!
FYI: Psyber-X will only work on a PC (for now), even though Steam will work on both PC and Mac.
---
Step One: Download Steam
(We assume you know how to set up an account with Steam)
Their website is http://steamcommunity.com. At the top, it gives an option to "Install Steam."


Then this pops up: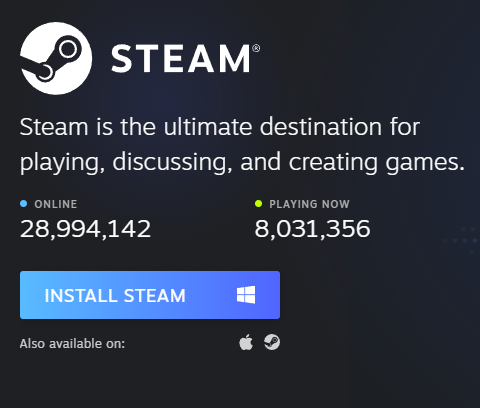 ---
Step Two: Enter Your Product Key
(Founders and Passholders get their key tomorrow, see info below)
This is the icon if downloaded onto your desktop:

In the bottom left hand side click on "ADD A GAME", you'll see this: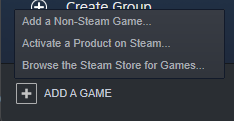 Click on "Activate a Product on Steam" and you'll see this: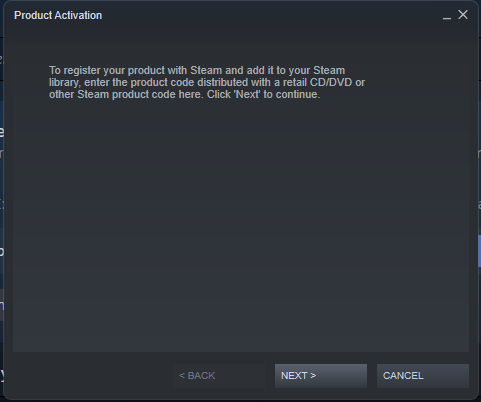 Click "Next" to see this: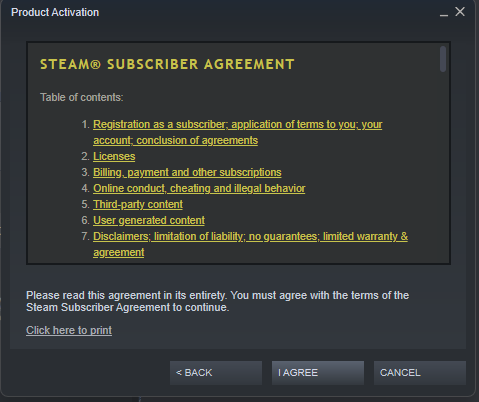 Assuming you've read and accepted the agreement, you'll click "I AGREE" and then you'll see this: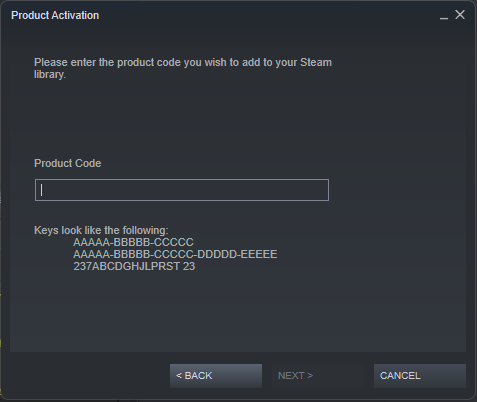 If you've gotten to this point, you now need a Product Code (key) from Psyber-X. This is how we guarantee value to our Founders with a closed Alpha that we promised exclusivity to. You can reach out to us to get your Key. The easiest is through discord; however, some of you do not want a discord account. In that case, reach out to us and perhaps there is another way to share the key with you privately.
---
Step Three: Open Psyber-X
Sometimes, Steam does not launch the game just by clicking

If for some reason you get this warning:

You will click on the settings gear and click on the "Browse local files":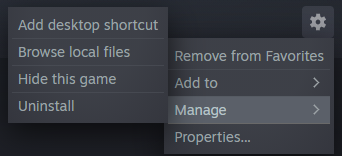 It will open a folder similar to this:

Open the "windows_content" folder, then open the "Windows" folder. You'll see the game,

Open PSYBERX.exe and enjoy the game!
*If you have any issues, contact us via the Psyber-X Discord Chat
---
Step Four: If you want to Multiplayer it up
Which we're sure you will...you can either "Join Game" or "Create a Game."

If a Game is in progress, you will click "Join Game," Load UP, and jump into the action. Settings will tell you what all the keys are, and Steam does allow for controller use, though I have not tested that feature.
We're excited to share this with you! Enjoy!
---
---
Are You Ready to Play?
If you're ready to play, there are 3 passes that will allow you that privilege currently. They are the Bronze, Silver, and Gold passes.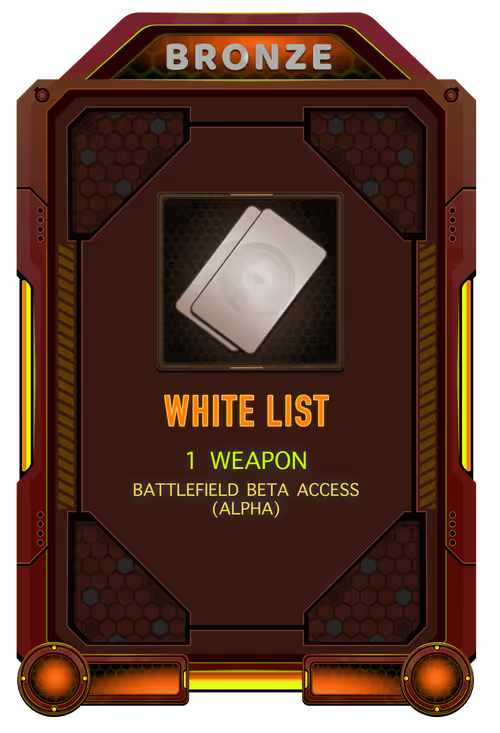 The Bronze pass is 1.5 avax to mint (less than $20 USD in today's value. Just a few months ago that would have been $50). It comes with a Legendary weapon and access to the pre-alpha/Alpha. There are a limited number of these passes, but this is a guaranteed way to get a Legendary NFT. @bobthebuilder2 bought one just for the weapon.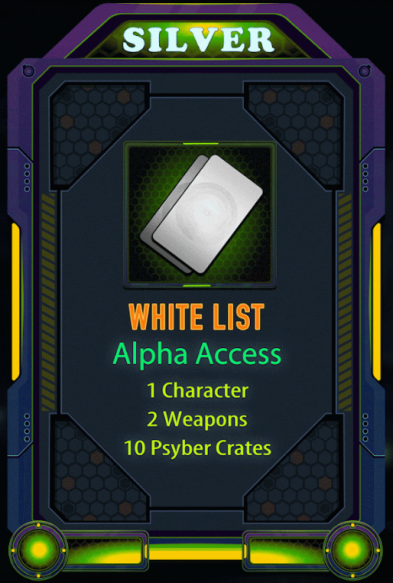 The Silver pass is 0.05 Eth and comes with 10 Psybercrates ($50 value), 2 Legendary Weapons (value depends on market), 1 Character (value depends on market), and access to play the pre-alpha/Alpha.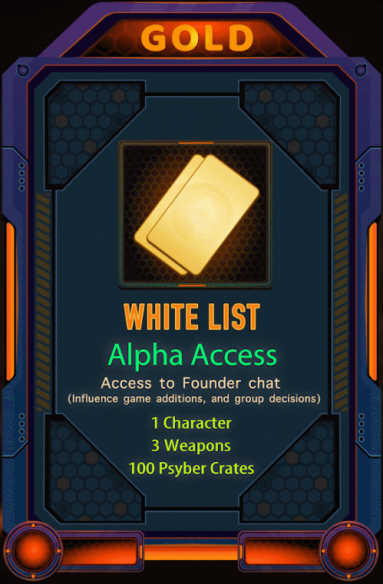 The Gold pass is 0.3 Eth and comes with 100 Psybercrates ($500 value), 1 Character, 3 Weapons, and access to play the pre-alpha/Alpha and recognition as a Founder.
Once purchased, notify us on Discord and we'll give you the instructions on how to download and play Psyber-X. We look forward to playing with you! If you are not able to buy any of the passes, LVL is available on the Hive Engine
---
---
Notable Posts:
Official Lore Stories
Informational:
---
---
Financial Links
Buying Level 1 (LVL)
Hive
Buying NFTs
Myria Passes
Avax Passes
---
---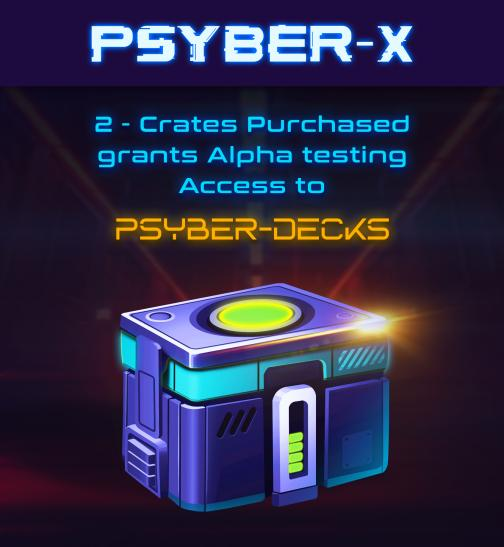 Psyber-Decks is a mini-game being developed to use Psyber-X NFTs. If you'd like to be able to play the game before anyone else, you simply need to buy 2 Psybercrates at http://www.psyberxmarket.com for the Alpha testing access.
---
---
Social Links
---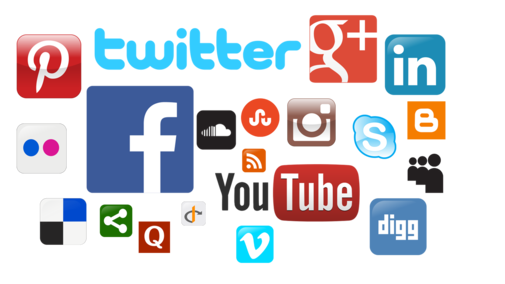 Psyber-X on Pimp Media

PsyberX on 1UP Zone

Hive account @psyberx

Twitter account psyberxofficial

Official Psyber X Discord Chat

Official Youtube account Psyber X

Official Facebook page Psyber X

Our Instagram account PsyberXofficial

The official Psyber X TikTok

Telegram Chat Invite
The Gaming Studio Royal Reptile Twitter

NftShowroom Psyber X Collection

Psyber X Blog on Reddit

Official 3Speak PsyberX Account

Whatsapp Chat Invite

Line App Chat Invite
---
*There is nothing in this post that should be construed as financial advice. If you are looking for financial advice from a blog post, you're looking the wrong place. Talk to someone who has a fiduciary responsibility to look out for you if that's what you're looking for. Be responsible!
---