If you've followed my other posts, you know that I put up a new bird feeder a few days ago (Actually 3 and a half days ago now). While the birds haven't found it yet, there have been one of my normal groups of deer coming through.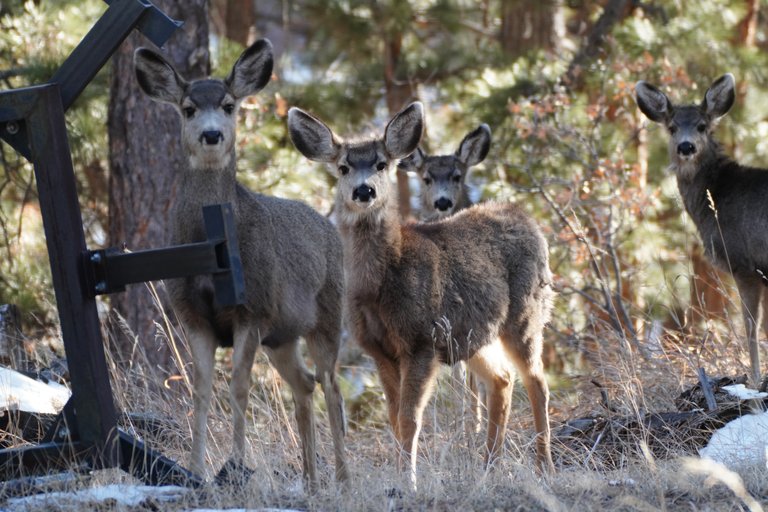 Here's a few of them together. There was actually eight of them in this group hanging out, but others were spread out a bit.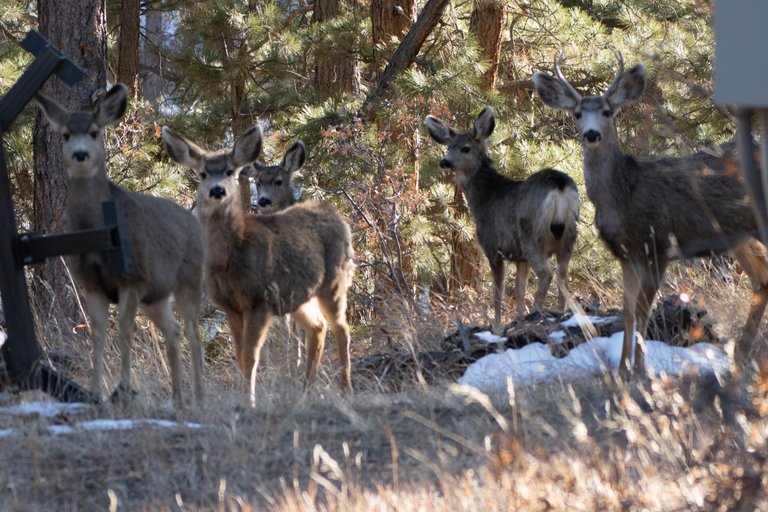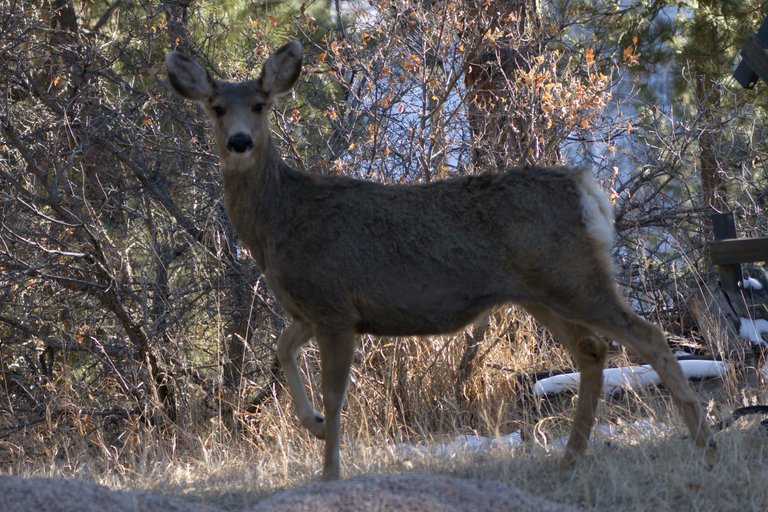 Here is the Mama deer, getting ready for a foot stomp. If you didn't know, deer will often stomp their foot to warn the other deer of danger. It can also serve to draw predator's attention to them, rather than younger fawns.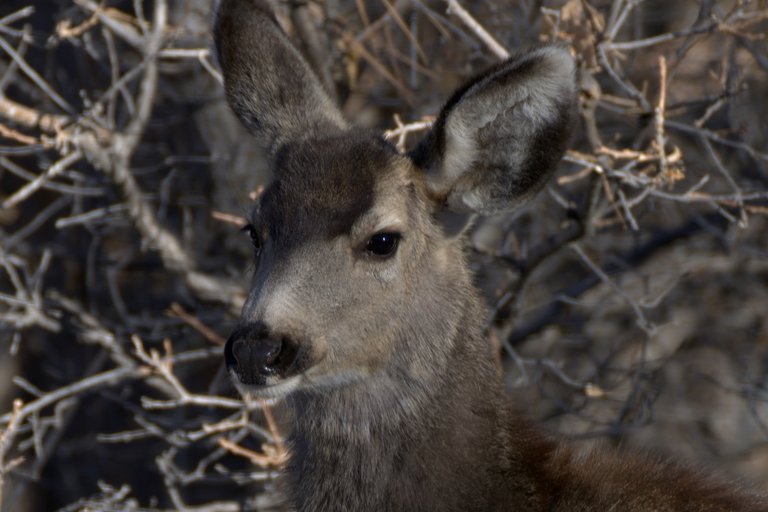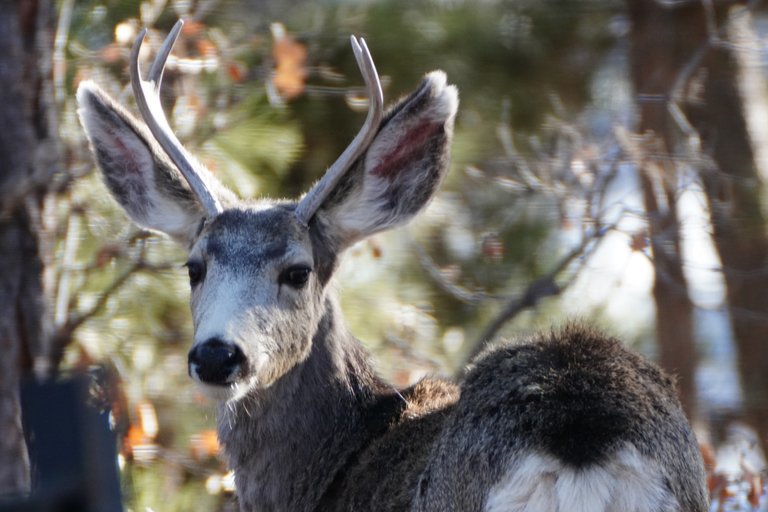 Here's one of the small bucks in the area. This little guy probably just 2 years old, given the forked antlers without much additional growth yet.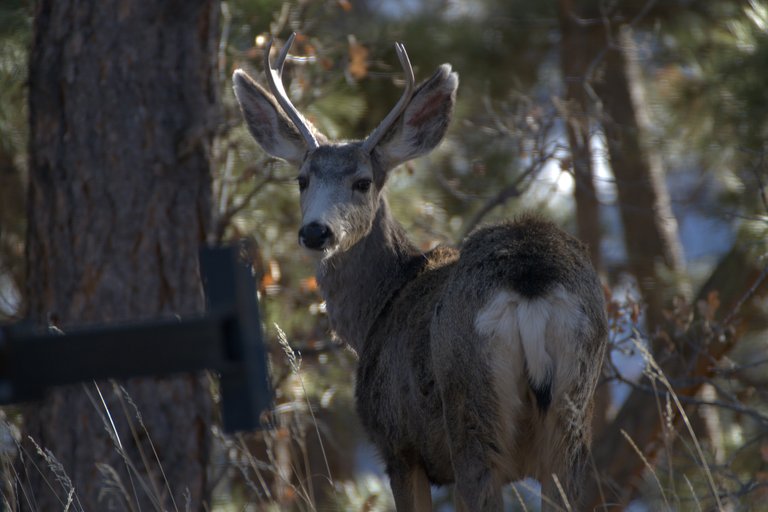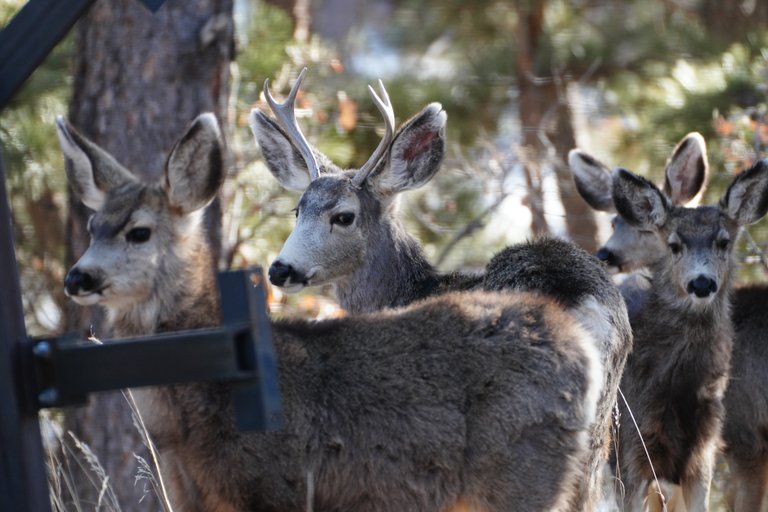 I hope you enjoyed viewing them as much as I enjoyed "shooting" them!
Bird photo's coming as soon as they find the feeder!
Still time to enter the "Guess the first Bird" contest in my previous post!
https://peakd.com/hive-106444/@ksteem/guess-the-first-bird-contest
All photo's original work copyright 2021 by the author of this post.
Shot with Sony A7R4 100-400 GM lens.
@ksteem