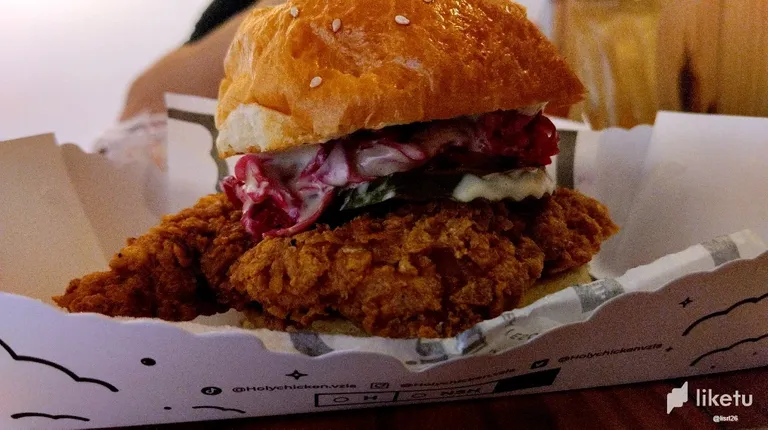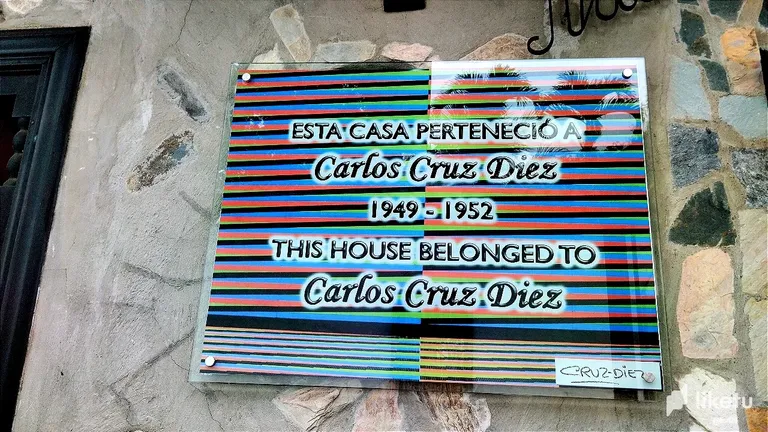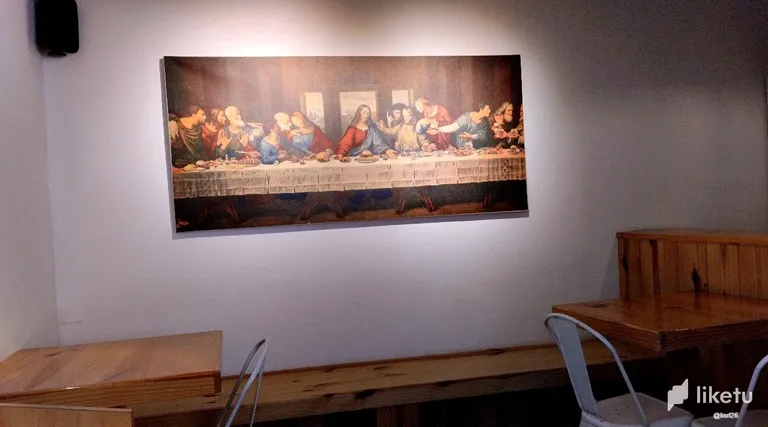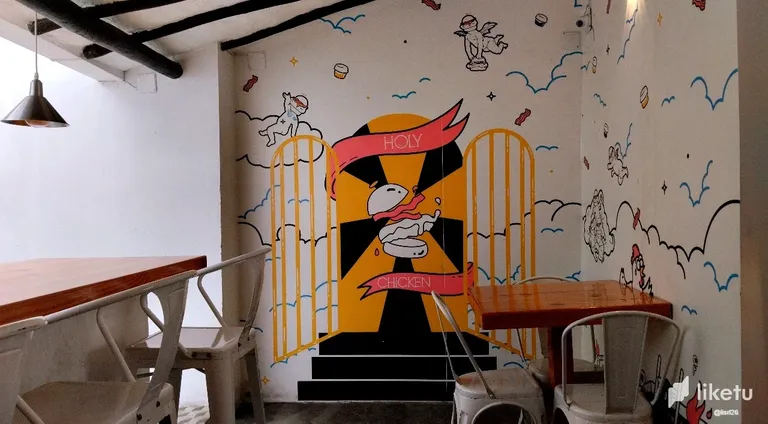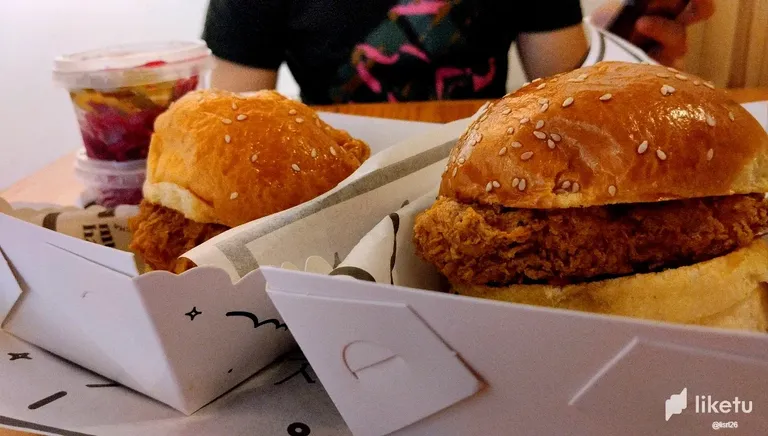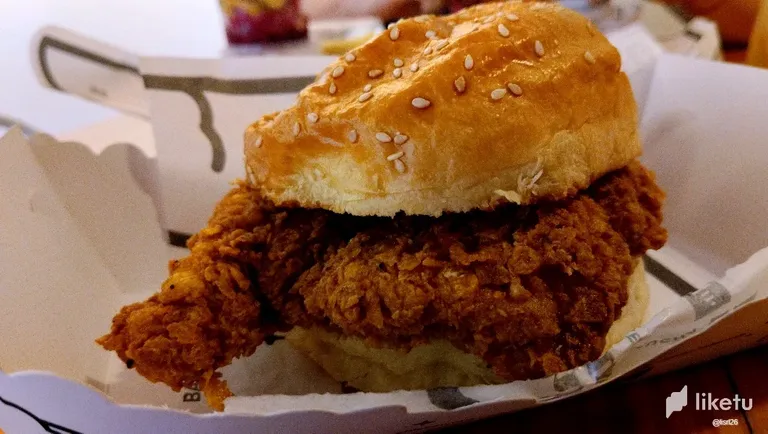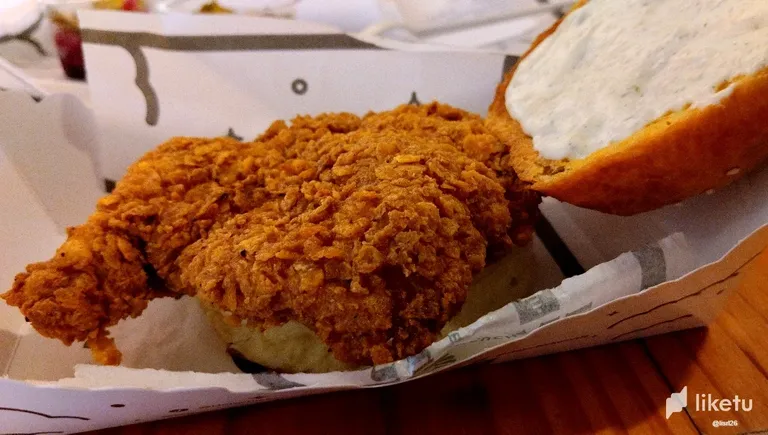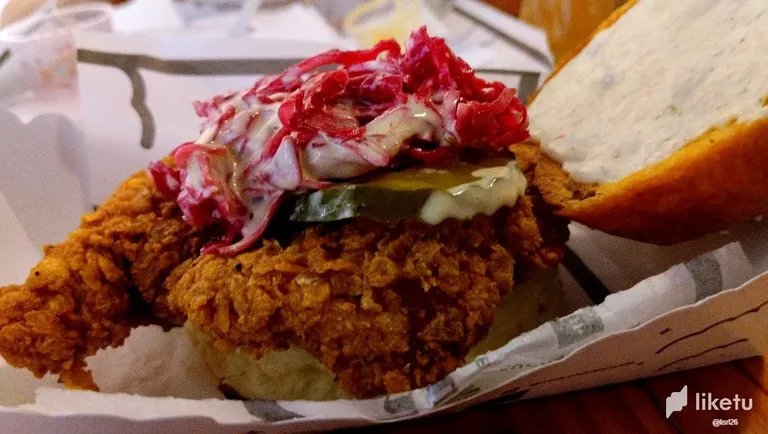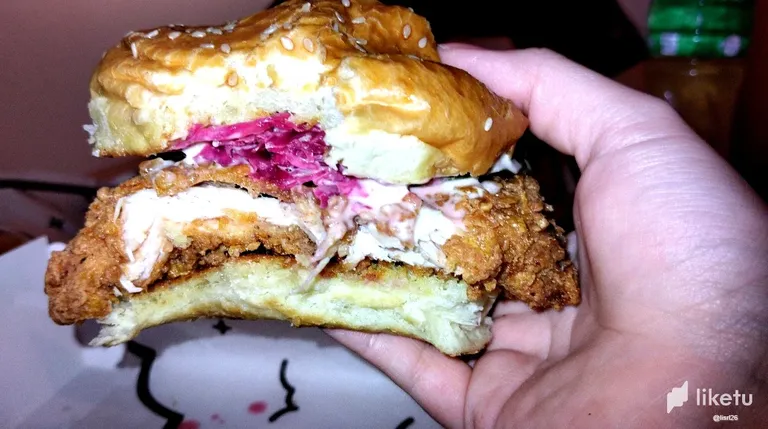 When hunger and laziness take over, the solution is to leave the house to look for something to eat. It doesn't always work out well, since there are establishments that offer provocative products, the kind that make you salivate more than usual, and when you have a taste, the disappointment is great.
Fortunately, this Saturday the experience was delicious, in a cozy environment and prices adjusted to my pocket.
Holy Chicken is the name of the restaurant, located in the town of El Hatillo, in the state of Miranda, Venezuela. The house specialty is crispy chicken sandwiches and on this occasion we tried the regular Holy Sandwich with a 210 grams chicken milanesa.
The restaurant is located in a house that belonged to Venezuelan artist Carlos Cruz-Diez. The theme of the restaurant is to feel in heaven, through its dishes. That is why on the walls we can see angels drawn.
There is also a replica of Leonardo Da Vinci's "The Last Supper".
The white and wood tones of the room give a fresh feeling, the artificial grass wall highlights the decoration in conjunction with the vintage lights.
Back to the food, the sandwich is presented and served with just the chicken. The Holy Slaw comes in a separate container, as does the Holy Ranch sauce, for each diner to enjoy as they please.
After assembling my sandwich, I started by eating the chicken that was sticking out of the bread, it was delicious. And the best part was tasting all the ingredients together.
The fries are not included and luckily we didn't order the portion. The chicken portion was more than enough to satisfy the appetite. The sandwich has a cost of 8.00 $ to that amount you must add the drink and some contorno if you want it.
A nice and fresh place, with a delicate attention, in a picturesque place of Gran Caracas.
I say goodbye wishing you good vibes
The photographs are my own
I use the Deepl translator
---
For the best experience view this post on Liketu