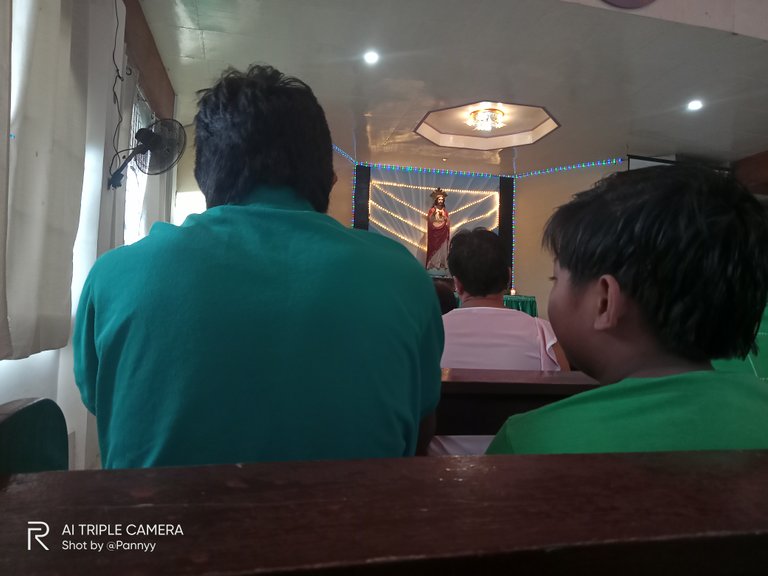 Going to church is a significant part of my spiritual life, and it provides me with a sense of peace, comfort, and clarity. Whenever I visit the church, I repent to the Lord and ask for guidance for my successful thesis. This practice helps me keep my focus on my goals, remain grounded, and receive the support that I need to overcome any challenges that may arise.
Our thesis is a significant part of my academic journey, and I want to ensure that I complete it to the best of my abilities. However, I understand that this process can be challenging, and I may encounter obstacles along the way. To avoid getting discouraged, I rely on the Lord for guidance and support.
When I go to church and repent to the Lord, I open my heart and let go of any negative thoughts, fears, and worries that may be hindering my progress. I seek forgiveness for any mistakes I have made and ask for the Lord's blessing and protection. This helps me start our thesis work with a clean slate, free of any negativity or distractions.
Furthermore, asking the Lord for guidance helps me stay focused on my goals and find the inspiration and motivation I need to complete my thesis. When I pray, I feel a sense of peace and clarity, and I am able to approach my work with a positive attitude. The Lord's guidance provides me with the strength and courage I need to overcome any difficulties I may face.
src
We all know that there are ups and downs of life and these are inevitable, and it is common to encounter difficulties and obstacles. Sometimes, despite our greatest efforts, we may fall short of our objectives. I experienced this lately when our thesis was rejected.
Our thesis writing process took a long, difficult path. I had to strike a balance between my academic work and other obligations, such as my job and my family. My homework demanded a lot of me, and despite my best efforts, I was unable to keep up with it. As a result, I had trouble staying organized.
When it was time for me to deliver our thesis, the situation reached a breaking point. I had worked so hard and with so much effort, yet it all seemed to have been in vain. I failed miserably in defending our work throughout our presentation. I was horrified when I received a failing grade as a result.
Despite my initial feelings of disappointment and frustration, I realized that I needed to learn from my experiences and use them to improve myself. I took a step back, assessed my strengths and weaknesses, and started to work on improving my skills. I also sought support from my friends, family, and mentors who helped me see things from a different perspective and encouraged me to keep going.
The value of setting priorities and managing my time was one of the most important lessons I took away from this experience. I came to the conclusion that I needed to approach my studies with greater organization and attention. I also discovered how crucial it is to confess when you need assistance and to ask for it when you do.
As a student, one of the greatest achievements in life is to graduate. The thought of having a degree and a successful career is what drives many students to strive for academic excellence. However, the journey to graduation is not always smooth. Along the way, there are many challenges and difficulties that students must face and overcome. Despite all of these obstacles, I am hoping that I can graduate next year. Despite the challenges and difficulties that I have faced, I am still hopeful that I will be able to graduate next year. I believe that with hard work and perseverance, I can overcome these obstacles and achieve my goal. I know that there will be more challenges along the way, but I am ready to face them head-on. My determination and commitment to my studies will be the driving force behind my success.