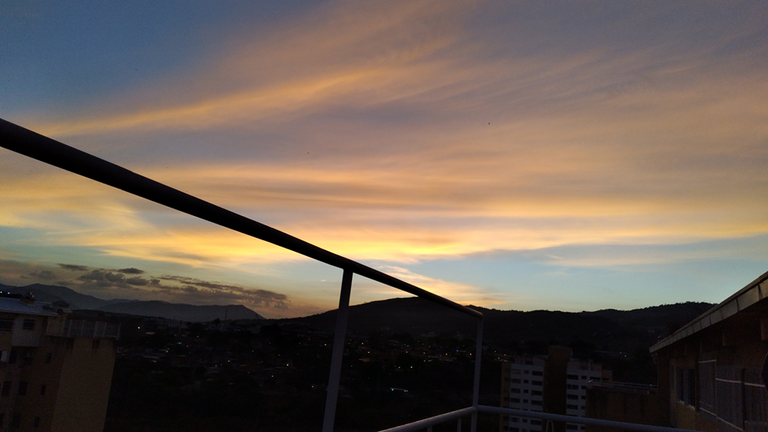 After spending 15 days in Valencia/Carabobo State with my mother, this weekend I went with my daughter and grandchildren to my niece Lis's house to spend those two days with her and her husband.
The first thing we did when we arrived after the exhaustive hugs and kisses for having several months without seeing each other, we went to the liquor store to buy a case of beer.
Then we went to a nearby supermarket to buy the ingredients to make some pepitos (salty bread stuffed with strips of meat with onion and paprika), soft drinks, crackers, potatoes, oil, sauces, etc.
I went alone with my niece to shop, while my daughter stayed at home with Lis' husband and the children.
Upon arrival we immediately proceeded to chop and season the meat, we chopped the onions, paprika and potatoes to make them fried and combine the pepitos, plus a salad of tomatoes, lettuce and oregano for whoever feels like pouring the bread, not all people like it, but the 4 adults who were in the evening if we liked it and quite a lot. Hahaha.
We started cooking the meat already cut into strips (we bought Lomito carde, as it is the softest so that the girl could also enjoy it), it is also very relevant for this type of preparation.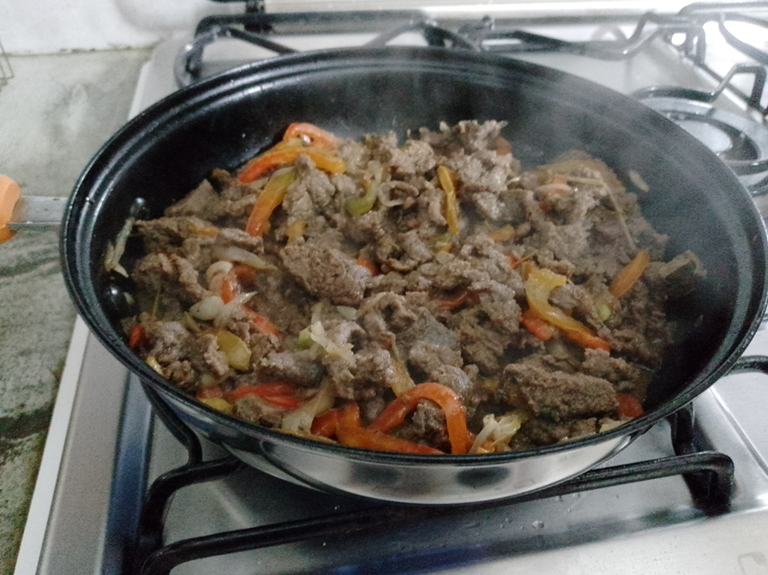 At the same time we were frying the potatoes (that was my turn), and every time I took out a portion already fried they disappeared, we all grabbed a potato and that to try, so the activity took forever, I had to peel and chop other additional potatoes, until I finally finished frying them.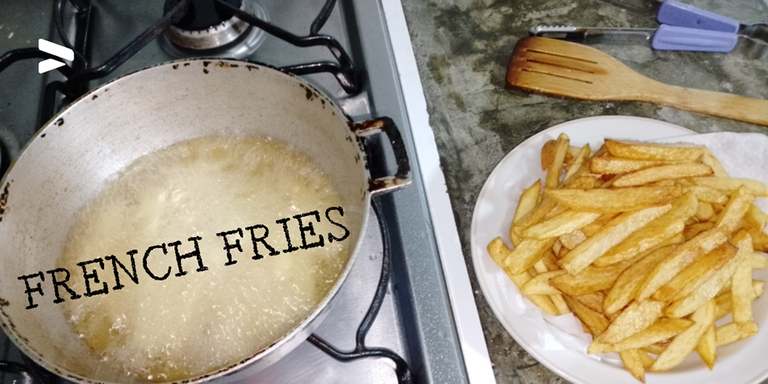 Then we went to the terrace, where my niece's husband (Jesus) had set up a table to place everything we were going to use to prepare the exquisite pepito.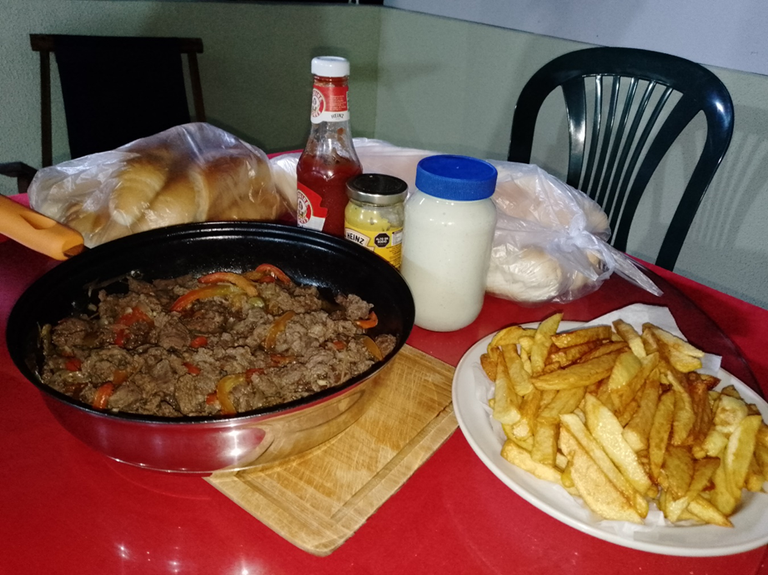 Everyone prepared their own bread as they liked, the truth is that everything was delicious, we ate to exhaustion and there was nothing left even though it was quite a lot and we only ate 4 adults and a 3 year old girl.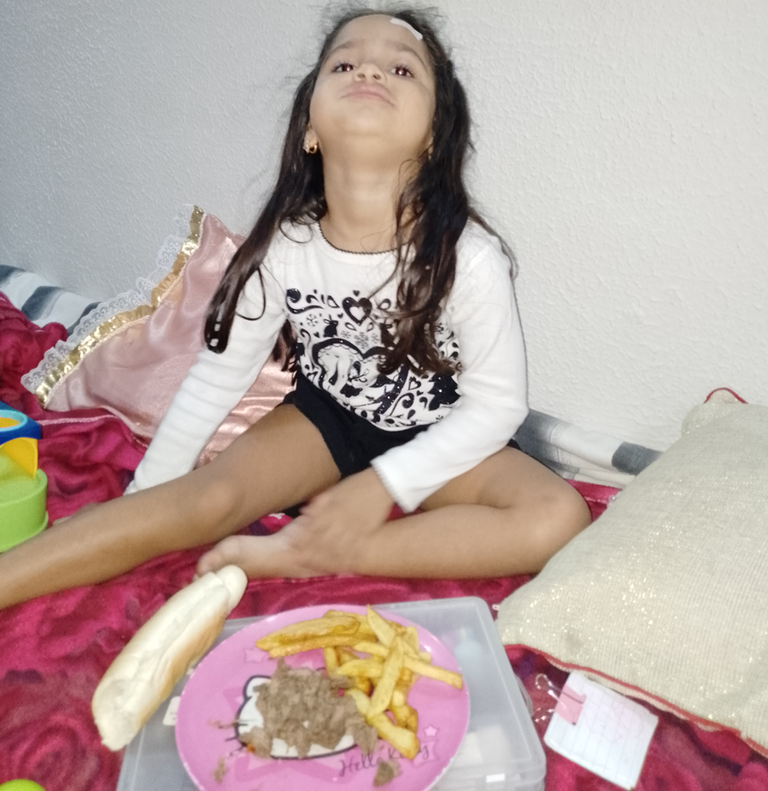 She wanted to eat alone in a place that we set up for her 7 month old baby brother with some security, so he could play and not get hit since he is starting to crawl.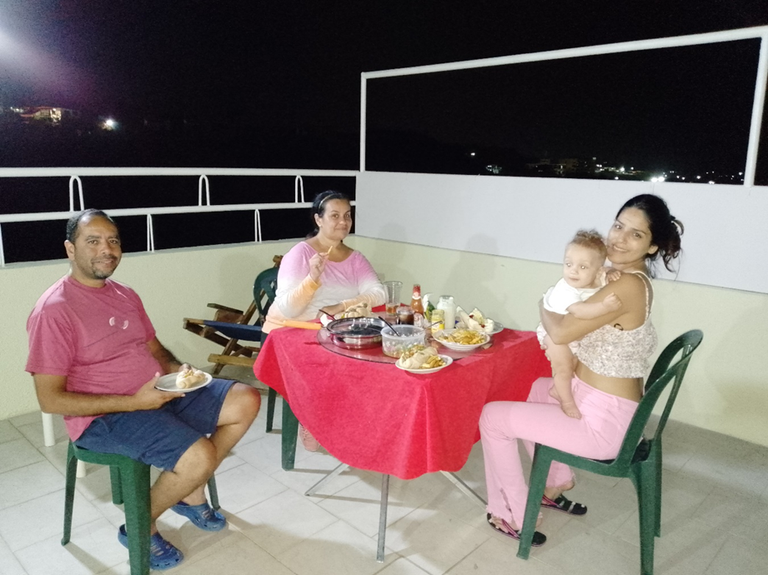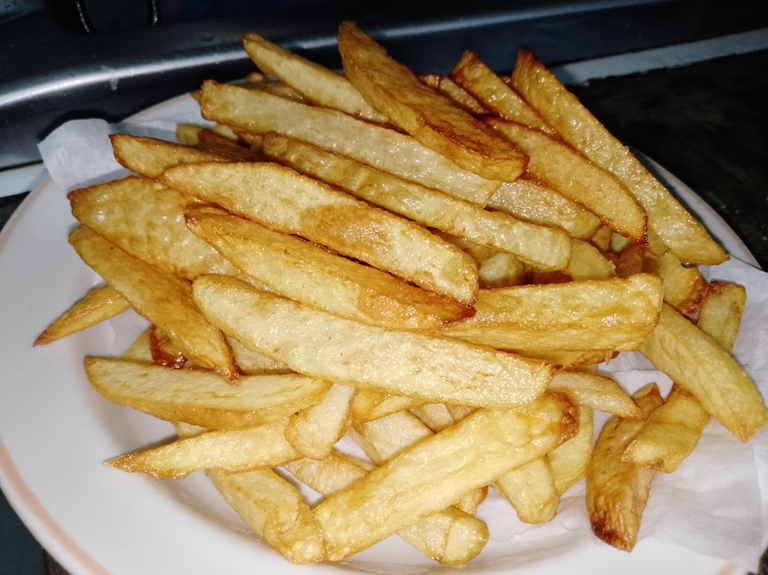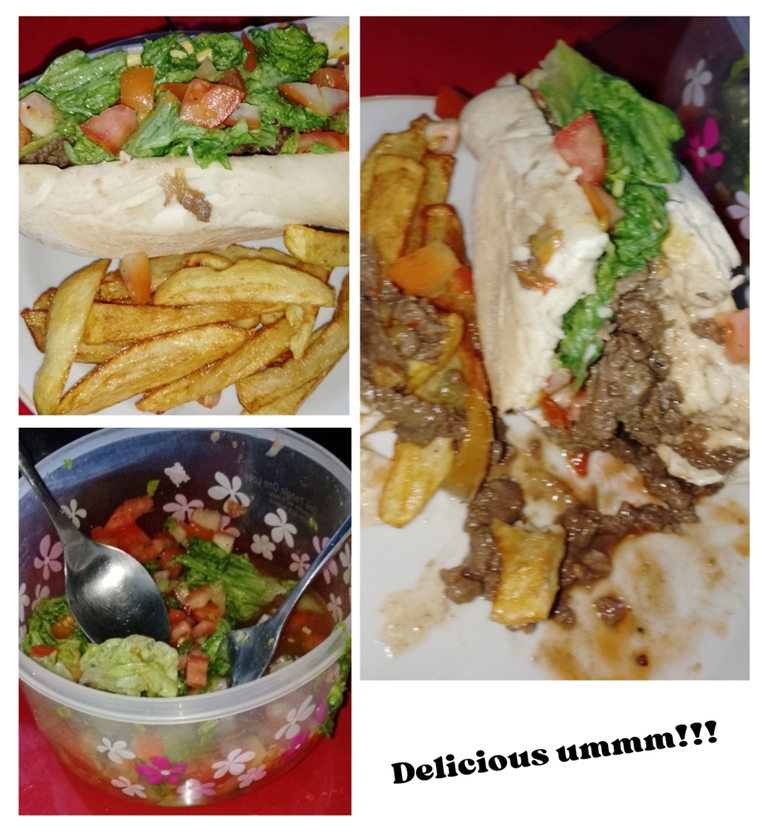 We were so full that none of the three of us wanted to drink beers, we decided to leave them for the next day, only Jesus dared to drink one with ice because they were a little hot and you know that beers are delicious cold, hahaha.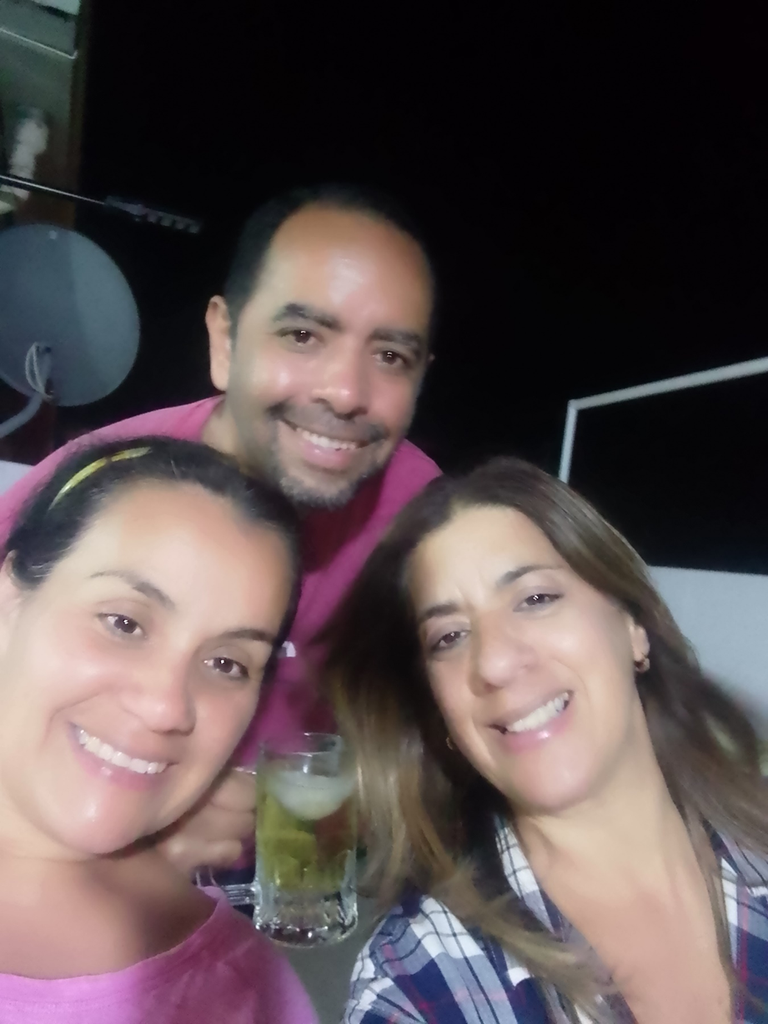 My daughter went to sleep with the kids and Jesus, Lis and I stayed talking for a while longer, then we went to rest until the next day, when we enjoyed those cold beers to the fullest!
I say goodbye but not before wishing you the best of days. See you soon!
All photos are my property, taken from my cell phone TECNO POVA Neo. Some edited in Canva in its free version.
I use Deepl translator (free version).