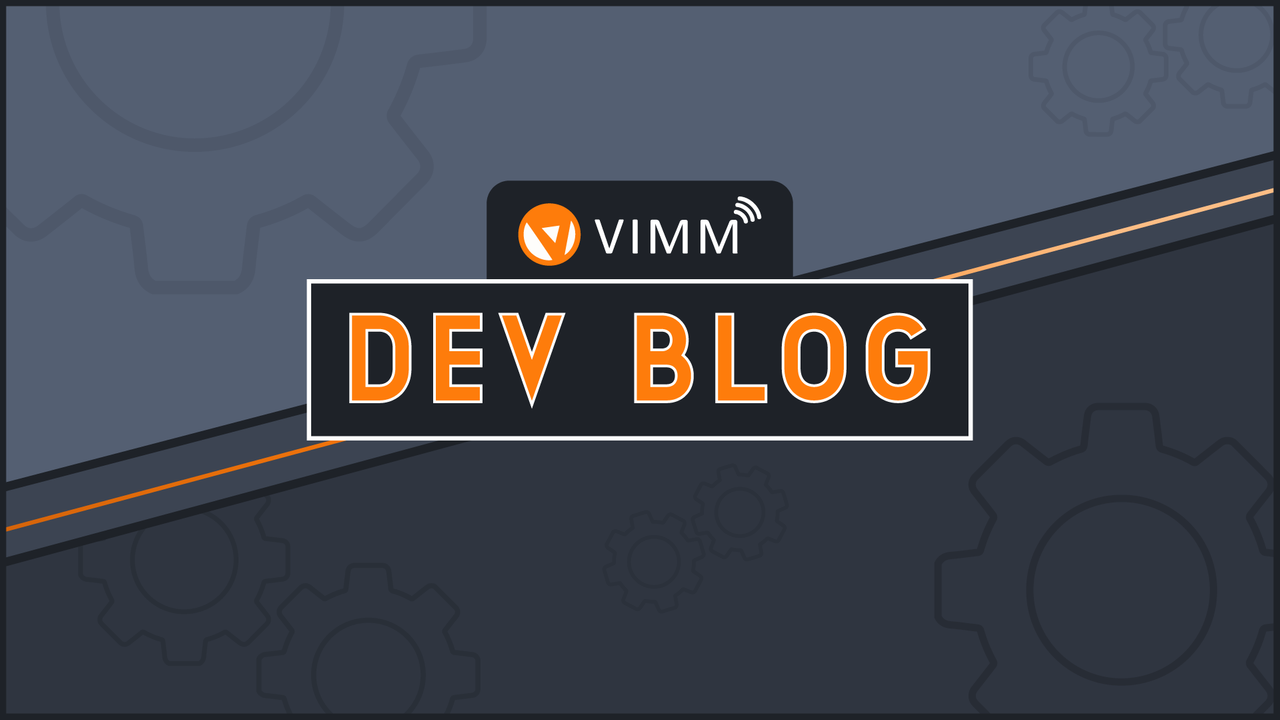 Hey guys, it's @ddrfr33k and @chiren again. It's only been a few weeks since we last made a post. But, uh, this one was important enough to warrant making a post right away. And this time, it's lots of good news!
---
First things first. The football streamers are (mostly) gone!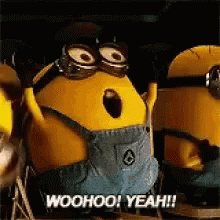 The verification process has made it much harder for them to start streaming on Vimm, while still making it easy enough for users who do want to be part of our awesome family to do so. So yeah, that's cool. But that's not the important stuff.
---
During today's meeting, we decided that it was important for you to know what we're working on and where we're at. Some of you might have noticed the suggestions channel in our Discord. Contrary to popular belief, we actually do look at it! Sometimes we won't move forward with a suggestion from there, but sometimes there's some real nuggets of wisdom! So if you want to know what's in the pipe, look no further than our shiny new Trello board!

This may be what it looks like now, but as we continue to work on projects, we will update it so you can see what we're up to! Also, there's a "known issues" section. Anything that's on our radar and not working? It's in here. Some of it might be back burner stuff, some of it might be actively worked on, but this is a good place to see if we're aware of something wrong with Vimm.
The second big thing got spoiled this afternoon by a certain @shmoogleosukami...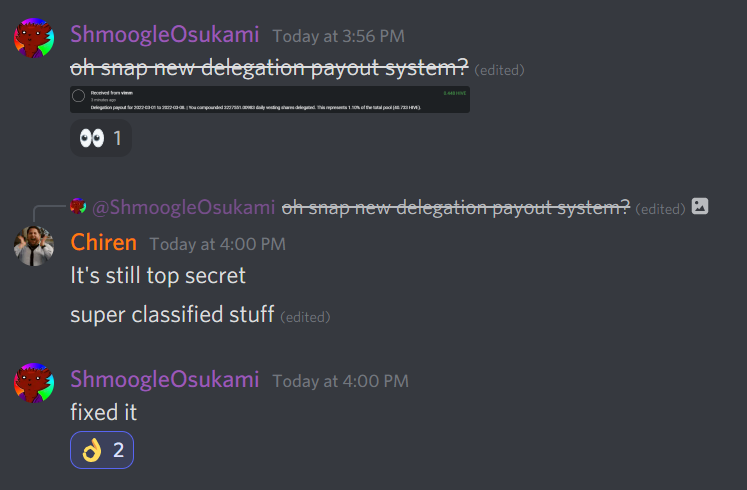 Hey, I will take any chance I can get to pick on Shmoogle! But yes, we have implemented one of his suggestions this afternoon. Delegation payouts will now be weekly instead of monthly. You'll also start to see more posts about them as a publicly available audit trail. And as a reminder, if you haven't thought about delegating Hive Power to Vimm, you might want to consider it. We give out 100% of our curation rewards paid back to our delegators who delegate at least 100 HP. That's a very, very good ROI. Your payout is proportionaly to the overall Hive pool, so the more you delegate, the more our upvotes are worth and the more you get paid for your support! So yeah, go to your wallet and go delegate to @vimm. Please?
But that's gonna wrap it up here. Next on our agenda is finalizing the Nightbot integration, reconfiguring our merch store (so you can buy merch with Gems) and implementing Sub Only chat for those that want to use it. I know most of you guys probably don't care, but if we're going to draw the Twitch crowd, there are going to be people who want that feature. So we're making it for them. On the plus side, it's a quick addition, and won't impede other development. God, I can't wait to get going on the next big feature update! And with that, the Ginger Beard Man is signing off! Have a great weekend!
---
Get in touch!