This is my entry for nonfiction prompt #3: MUSIC
---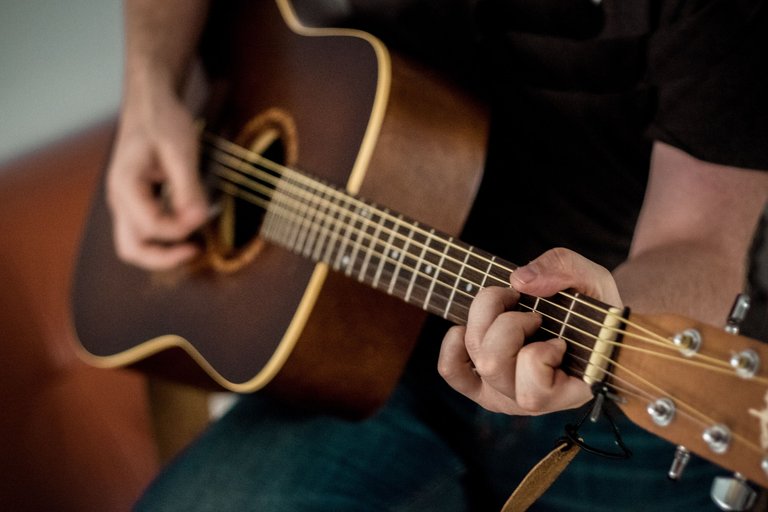 Image
---
I stared at the acoustic guitar, leaning on the wall, and furrowed my brows.
"Why is it here?" I asked Daisy—my sister.
"Kuya sent it back—said he doesn't need it."
"Why? Didn't he know you bought it for him?"
She shrugged. And when she did that, it simply meant she wanted me to shut up and not make a big deal about it. But I, being an overthinker, didn't mind her.
My brother, AJ, had always been a big fan of music. He was a better singer than me. And he even knew how to play the guitar. That's why I really didn't understand why he didn't accept the guitar that Daisy gave him.
I walked to his room and knocked. No response.
I knocked again, annoying him until he opened the door.
"What?!" he said when the door swung open.
"The guitar—"
"I don't need it."
I was stunned. Among us, siblings, he was always the cheerful one. I was taken aback by his ill-tempered demeanor that day.
"What's wrong?" I asked. Concerned, of course. His smile was the brightest, but that day, he was as gloomy as the sky, about to release thunder and lightning.
"Nothing," he said.
Until I noticed something scattered on the floor. Those were photos of CJ, his girlfriend.
Right there and then, I knew what was happening.
"You broke up?" Even though I know how pissed off he was about me being nosy, I still asked him. I knew what had happened, even if he didn't tell me. It was my instinct that told me, though.
I understand that he was in pain because he would sing to her every single night while they talk over the phone. And whenever she used to visit us at home, we would sing together while AJ played the guitar. Moments of the jovial past just literally turned into bitter memories for him.
I smirked when I remembered our high school days when we were still living in the remote province. Our house didn't have electricity then, so we used kerosene lamps to light our house at night. And when it was a full moon, I, together with my siblings and cousins, would sit in circles around a bonfire, while my father would play his guitar—the guitar AJ used to practice with.
We would spend the night singing until the wood of the bonfire turned to ashes. That was how we had our childhood… all fun, despite how simple life was back in the province.
"You know what I did when my ex-boyfriend and I broke up? I wrote a song." I smiled, but I received no response from him. I stepped back and went to grab the guitar and the flavescent notebook where I wrote the song.
I went back to him, showing the things in my hand. "How about you help me fix the tone of my song, and I'll help you write yours?"