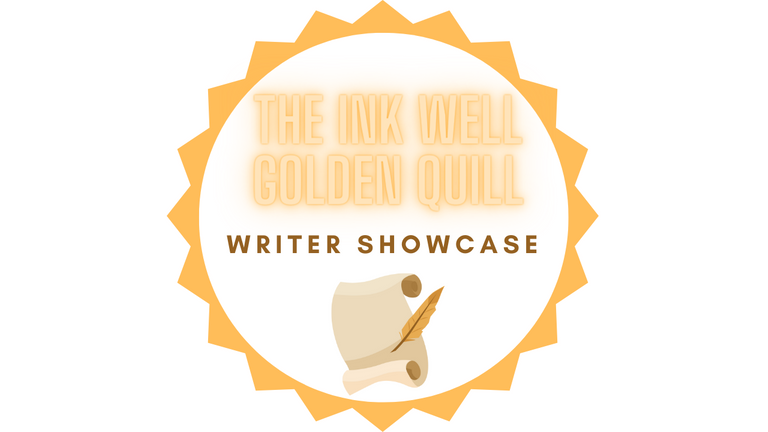 Image created in Canva
Welcome to The Ink Well Golden Quill Writer Showcase!
In this series, we are selecting one writer to showcase in each edition. The selected writer may be a rising star or an author whose work consistently demonstrates the writing skills we promote in our writing prompts and our catalog of fiction writing tips.

In all cases, The Ink Well Golden Quill will showcase a community member in good standing in The Ink Well who regularly publishes in our community and supports other community members by reading and commenting on their work.

In addition to showcasing one of the author's recent stories, we will also reward a Golden Quill badge to the writer.

This Golden Quill Goes to: @kemmyb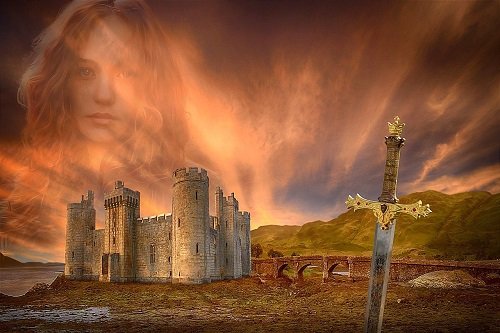 Image source: ELG21 on Pixabay
"We have to help her," I suggested. Elwin stared at me like I'd grown horns on my head. "I know you are new to this but don't be naive. She's the king's daughter. Let them teach him a lesson…"
And then we heard it — the loud flapping of heavy wings against the wind. Everyone around the town's square gazed up as the gigantic roc with its powerful wing strokes glided smoothly through the air, its strong feet with sharp talons stretched out to pick up its prey.
— @kemmyb
What We Loved
Every good writer has a different way of reaching their readers, pulling them in, and coaxing them to immerse in the story. @kemmyb creates a mood and uses imagery and a powerful sense of place in her skillful world building. She takes us on a journey with characters who feel tangible to us, even if they exist in a land or a time we can never visit in real life.
Author Accolades
@kemmyb's stories are thoughtful, moody, readable and enjoyable, and they always leave us wanting more.
Well done, @kemmyb. Keep writing!
To collect your badge, please pop into the #ask-theinkwell channel in our Discord server, and we'll send you your badge in DM.

Thank you for reading our Golden Quill post!

You can see past editions here:
Edition 1: @gabmr
Edition 2: @popurri
Edition 3: @lordtimoty
Edition 4: @idlemind



@jayna, @agmoore, @gracielaacevedo, @yaziris and @itsostylish

Interested in joining our community? Start by joining Hive!
Join here at Hive Onboard
Already a Hive member? Click Subscribe at the top of The Ink Well community home page.
Questions? Ask The Ink Well on Discord.

We invite lovers of creative writing to visit The Ink Well, a Hive community started by @raj808 and @stormlight24 and run by @jayna, @agmoore, @gracielaacevedo, @yaziris and @itsostylish.

How to Follow Our Curation Trail
You can follow our curation trail by going to our hive.vote curation trail page and clicking the follow button.
How to Delegate to The Ink Well
We welcome delegations! These support our community in many ways, including helping us to provide support to quality content creators through curation and contests.
A big thank you to all of our delegators:
@zeurich, @jayna, @felt.buzz, @marcybetancourt, @marlyncabrera, @stormcharmer, @generikat, @agmoore, @iamraincrystal, @preparedwombat, @gracielaacevedo, @chocolatescorpi, @kirlos, @josemalavem, @morey-lezama, @sayury, @evagavilan2, @deraaa and @popurri.


Click banner to visit our community page

Find us on twitter by clicking the banner above.