Communities, Witnesses and Post Promotion all in one place.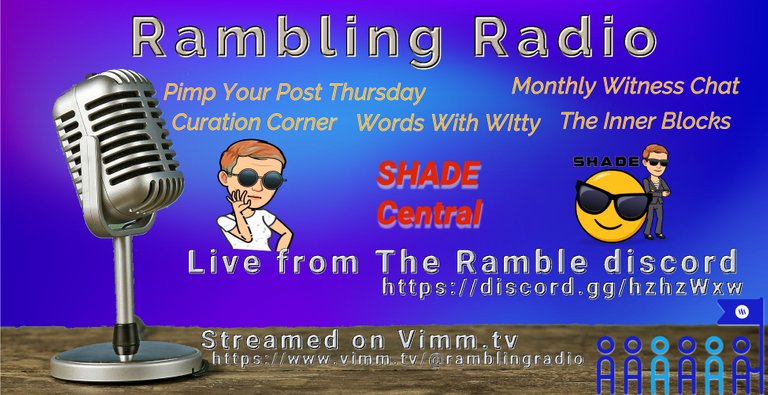 The new year is well and truly underway. People have been returning to their regular routines and taking a look at what they are doing in the coming months.
Curation Corner — Jan 14th
On the Curation Corner tomorrow, January 14th, my co-host @artemisnorth and I will be welcoming @roadscape from Steemit Inc to talk about Communities. He's their creator and the driving force behind them.
Communities have been in beta for a few weeks now. If you've not tried them out or looked at them, visit the beta site and explore. Some active communities have started there.
Join us at 1pm EST / 6pm UTC in The Ramble discord to listen in. There will be opportunity for the audience to ask questions.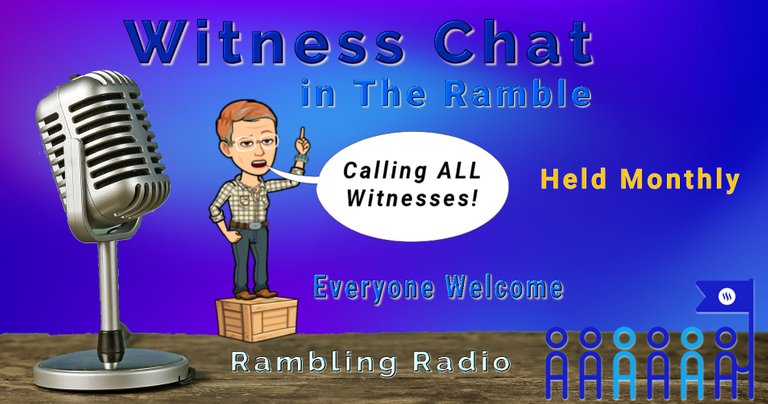 Monthly Witness Chat — Jan 15th
It's once again time for the monthly Witness Chat in The Ramble discord on Wednesday January 15th at 1pm EST / 6pm UTC.
All witnesses are invited to attend and take part. This is an opportunity for Steemians to meet and hear the witnesses. While the top 20 do the voting on the other Witnesses are involved in working to make Steem better.
If you've been paying attention there has been some shifts in the names in the top 20 in the last while. Some have moved up, some down and out of the top 20. We all have 30 votes for the witnesses. You want to make thoughtful choices about who to vote for. It helps to get to know who the witnesses are.
Some members of the Steemit Inc team will be joining in. I don't know who as yet. We'll know on Wednesday though!
Pimp Your Post Thursday — Jan 16th
As usual on Thursday the longest running post promotion show on Steem is on twice. This is an opportunity to get to know other Steemians, present your posts and take part in what is usually a varied and interesting discussion.
If you're looking for some posts to curate, PYPT is a good place to visit during the shows.
They run at 11am EST / 4pm UTC and 7pm / 13am UTC.
Mark your calendars and come and join in.

Want to keep up on what is happening in The Ramble? Sign up here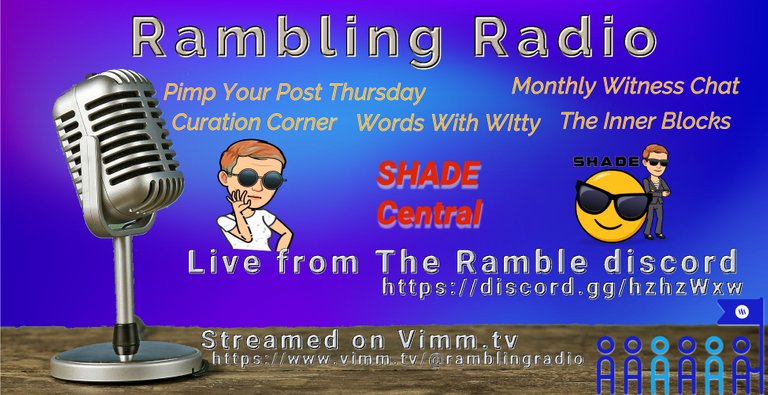 Until Next Time — Just Steem on









If you like this, please follow me and upvote the post.

Want to know when I publish? Sign up here