Skating a wooden ledge feels like crap most of the times but the wooden ledge we skated yesterday was DOPE!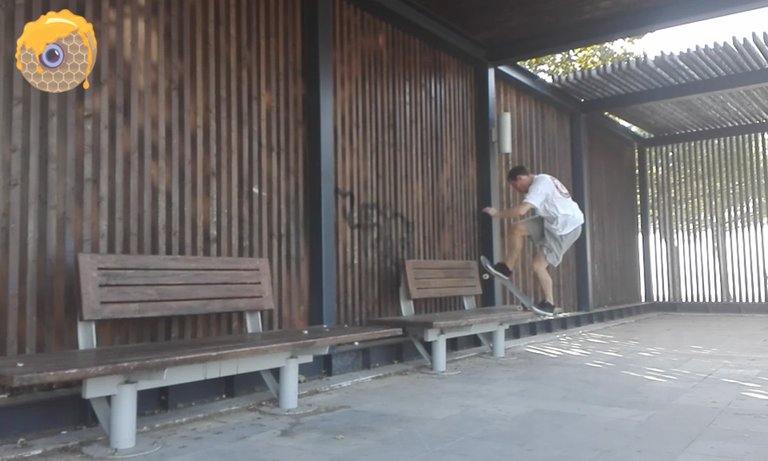 This spot is called "Mpotsari" and it's one of the most awesome spots I've skated in a good while now!
Our session in this spot was short 'cause we wanted to hit more spots but it was gold!
Enjoy
"Street Skateboarding in Thessaloniki - Part 2" dropping tomorrow!
Stay Tuned.
---
Skatehive x LBRY Cyber "Game of S.K.A.T.E Contest"
Only 2 days left to register for Skatehive x LBRY Cyber "Game of S.K.A.T.E Contest" and land your registration trick, the Pop Shove It.
(Unsupported https://lbry.tv/$/embed/contest/00ee14eb425cd8bf8cad27cc494740b2e2599e30)
---
Thank you all for watching and supporting me my friends, means a lot.
If you want to see more skateboarding check out #SkateHive, our skateboarding community on Hive platform in which YOU actually own your content and earn $$ for sharing it.
Here is the link :
Create your Hive account, log in to https://peakd.com/ and share your #skateboarding content with us TODAY!
Much love and SKATEFORHIVE
---
Skaters : Alekos, Banis, Haris
---
Find me Here
🏡 Hive: https://www.peakd.com/@knowhow92
☕️ Ko-fi : https://ko-fi.com/knowhow92
☀️ Lbry : https://lbry.tv/@knowhow92:d
📹 Dtube :